The coming Windows 10 Creators Update has already shown a big chunk of what is to come, with insider builds and leaked installation files. However, it seems like Microsoft might have more news up its sleeve, as the recent WinHEC event in China revealed that the company will be introducing WiFi 802.11ad support (via Neowin), also known as WiGig.
WiGig is a technology utilising a whopping 60GHz frequency, allowing speeds up to 8Gbps through a wireless connection.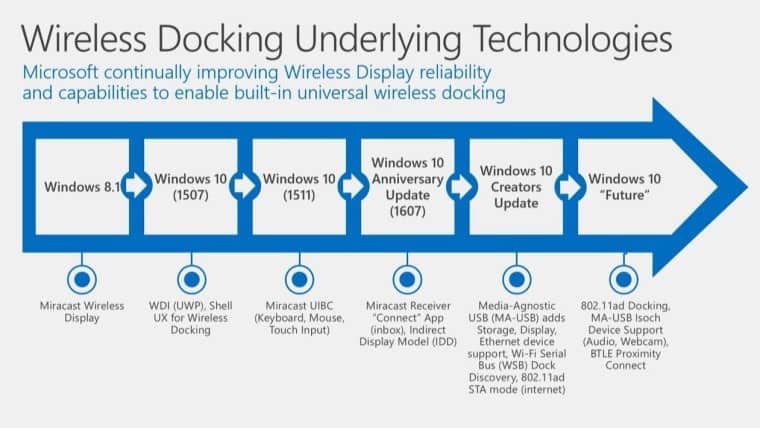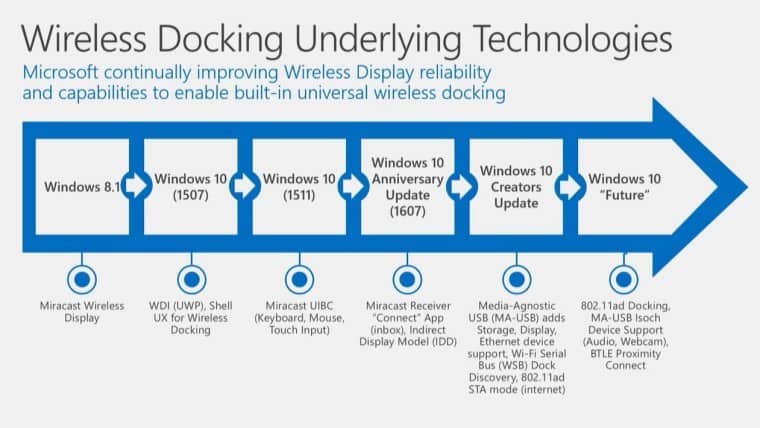 Before you get all too excited, know that this will require new hardware, both a new network card or even a new laptop as well as a new router, that supports this technology. This addition won't improve your current internet speed.
Microsoft prepared a presentation that shows off all of the details:
This was revealed as part of the new Wireless Docking technologies presented by Microsoft. Microsoft's goal is to make sure every Windows device, no matter if it's a PC, tablet or a phone, should be able to connect to these universal docking stations, wirelessly.