As first noted by Bleeping Computer, Microsoft might be working on an "InPrivate Desktop" feature for sandboxed execution of untrusted software in Windows 10. The feature has not yet been disclosed by the company, but was instead originally spotted in a Feedback Hub quest that has since been removed (via ZDNet.)
According to the Feedback Hub post, InPrivate Desktop for Windows is essentially an "in-box speedy VM that is recycled when you close the app." It also links to a Wiki Page for "Madrid_Selfhost," which may very well be the internal name for the project. Unfortunately, that page links to MSA Login and requires you to be part of the Microsoft Azure Active Directory.
Anyway, the same post goes on to explain that the InPrivate Desktop app can be found in the Microsoft Store, with the following system pre-requisites required. We checked, and as of today, that app is still not available.
Windows 10 Enterprise
Builds 17718+
Branch: Any
Hypervisor capabilities enabled in BIOS
At least 4GB of RAM
At least 5GB free disk space
At least 2 CPU cores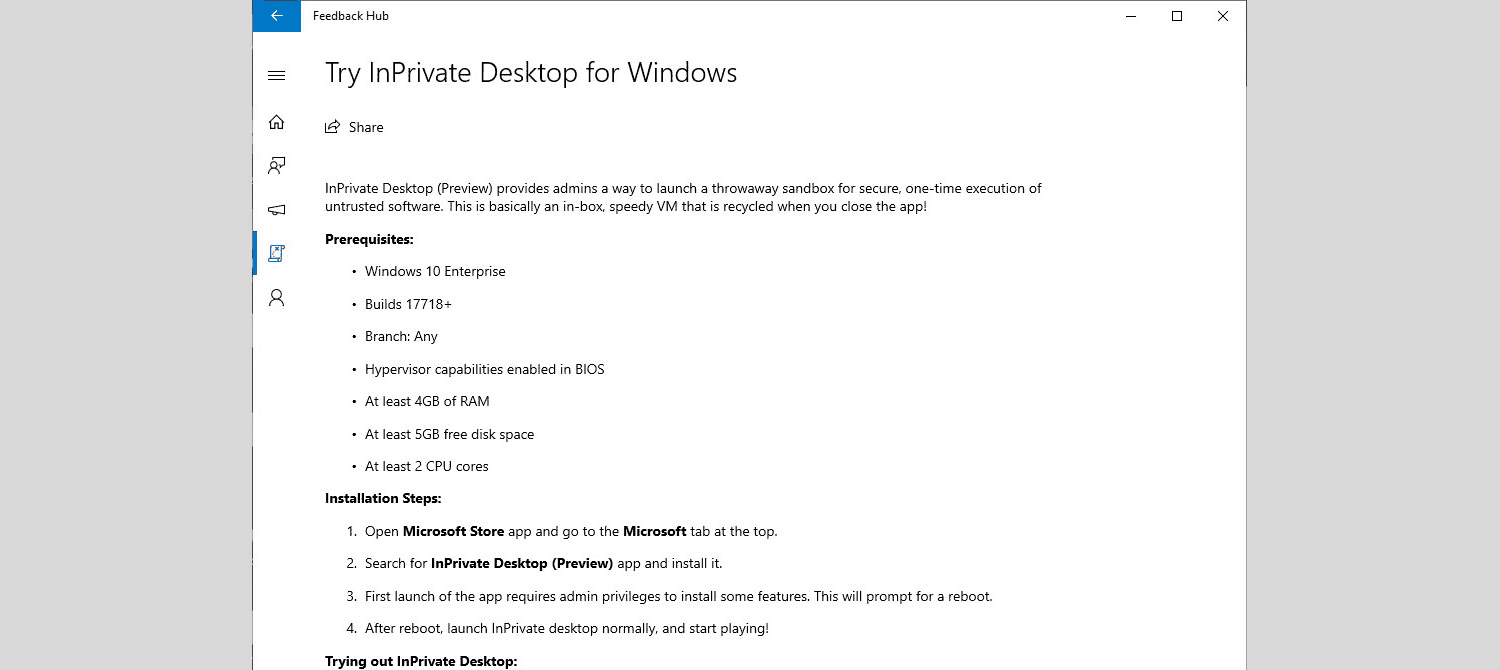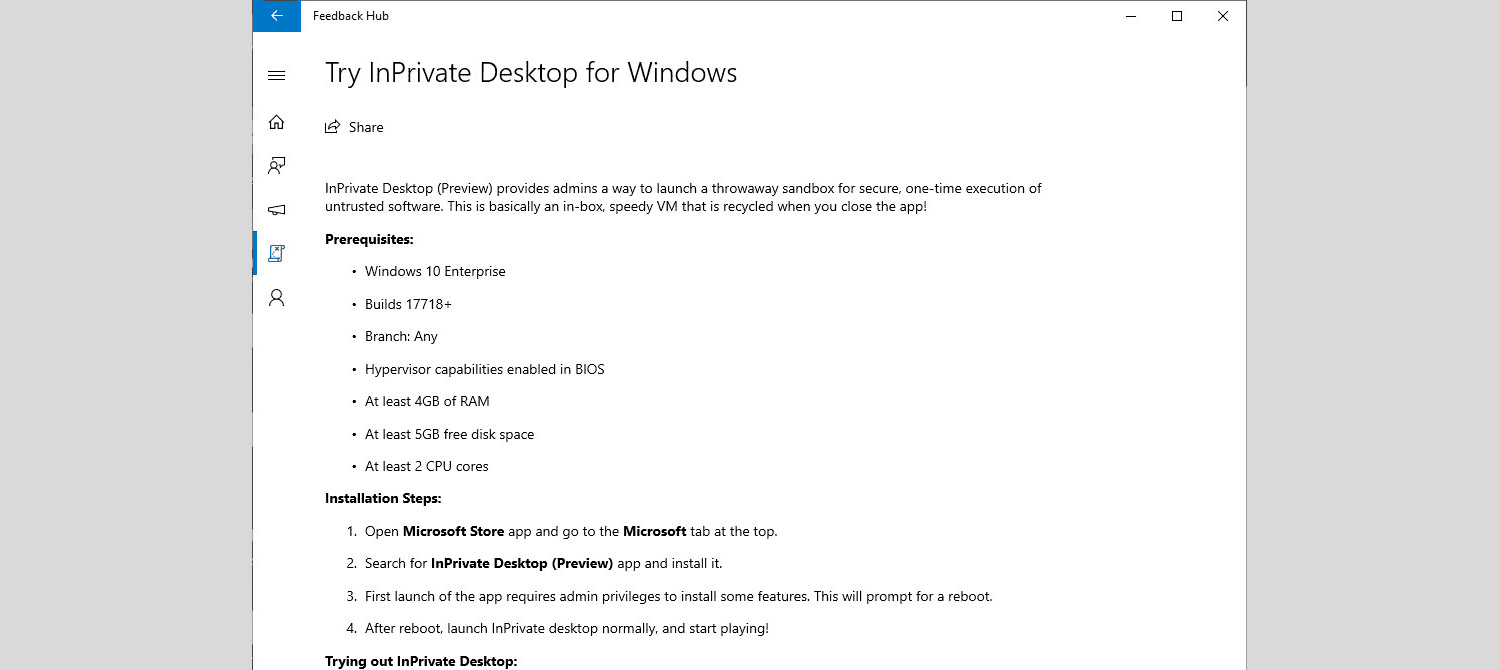 Windows 10 already has a similar Windows Defender Application Guard feature which uses virtualization tech to isolate malware and other viruses via Edge. It's not known if this feature will make it to Redstone 5, or which edition of Windows it is for, but Windows 10 Enterprise could be the best bet. Microsoft tells ZDNet they have no comment on the project, so maybe this is something for the Windows 10 19H1 release. Time will have to tell.