The propagation of the Windows 10 April Update continued this month to reach 84.2% of Windows 10 PCs, AdDuplex said today in its latest report for the month of July. As usual, the company's data only takes into account PCs running Windows Store apps that use AdDuplex's SDK. In other words, this is just a small sample of the Windows 10 user base, but without any hard data from Microsoft this is still the best we have for now.
"As April 2018 Update has reached 3/4 of all PCs running Windows 10 last month, it was clear that the growth can only slow down, noted AdDuplex. "While that definitely happened, A18U still gained more than 6%."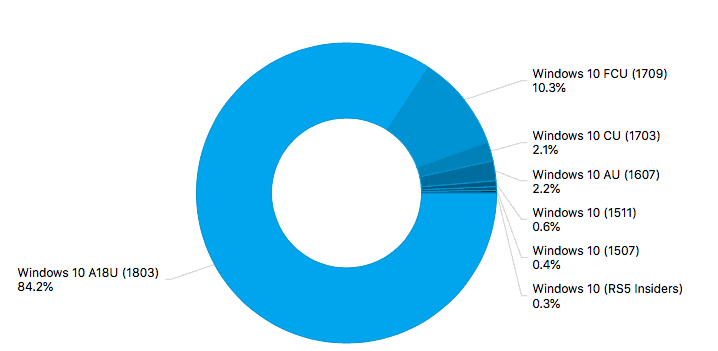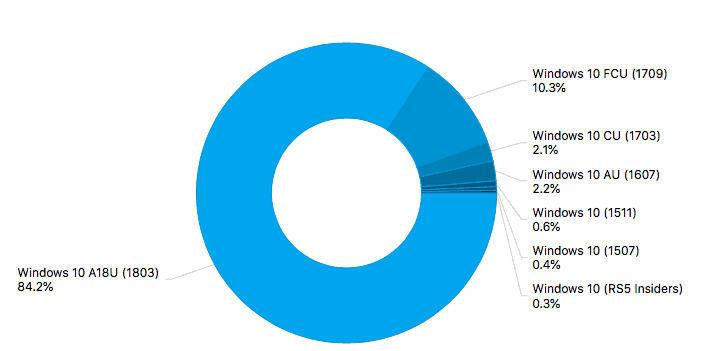 Ahead of the release of Microsoft's new Surface Go tablet, the cross-promotion network for Microsoft Store apps and games also shared a snapshot of the Surface family of devices in July 2018. Almost three years after its launch, the Surface Pro 4 remains the most popular device (31.47%) in AdDuplex's sample, while the 2017 Surface Pro (17.39%) is slowly gaining ground on the Surface Pro 3 (20%).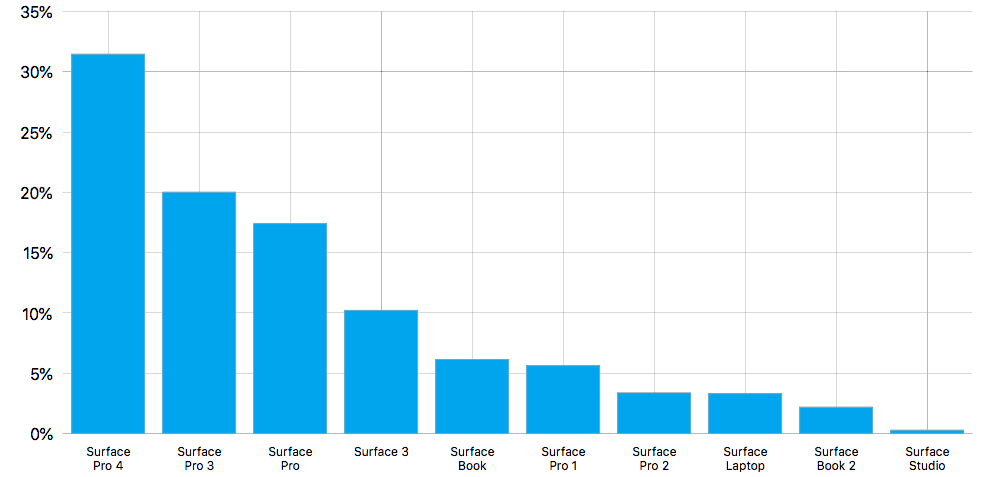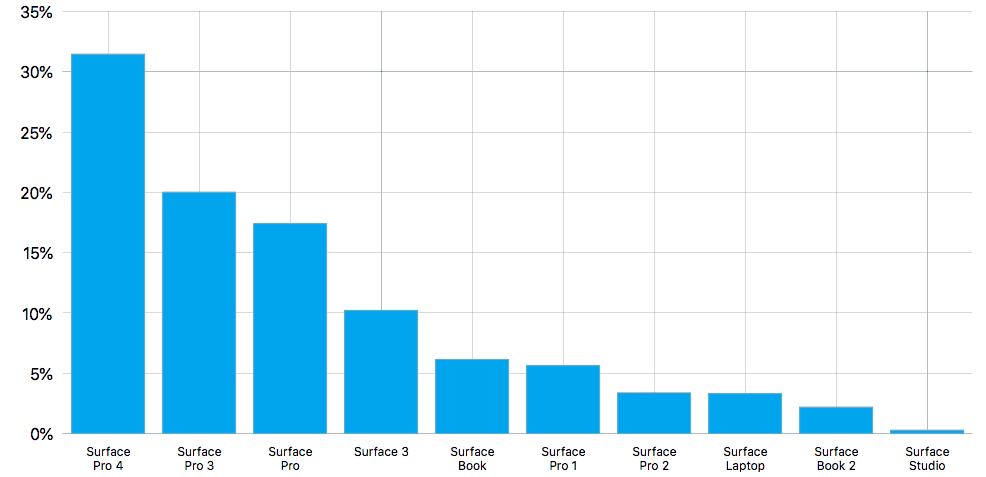 Both the Surface Laptop and Surface Book 2 also remained below the 5% bar in July. "It will be interesting to see if Surface Go manages to make a serious dent in this chart in the upcoming months," AdDuplex said.