Earlier on, we got the chance to have a look at the Whatsapp Beta app when it made its way to Microsoft Store. In an update, Whatsapp Beta version 2.2205.2.0 received a clean dark mode for Windows 11 and Windows 10. (via Windows Central)
All you need to do to switch to the dark mode is to find the General option, which will then provide you with an array of options to choose from Light, Dark, or System default.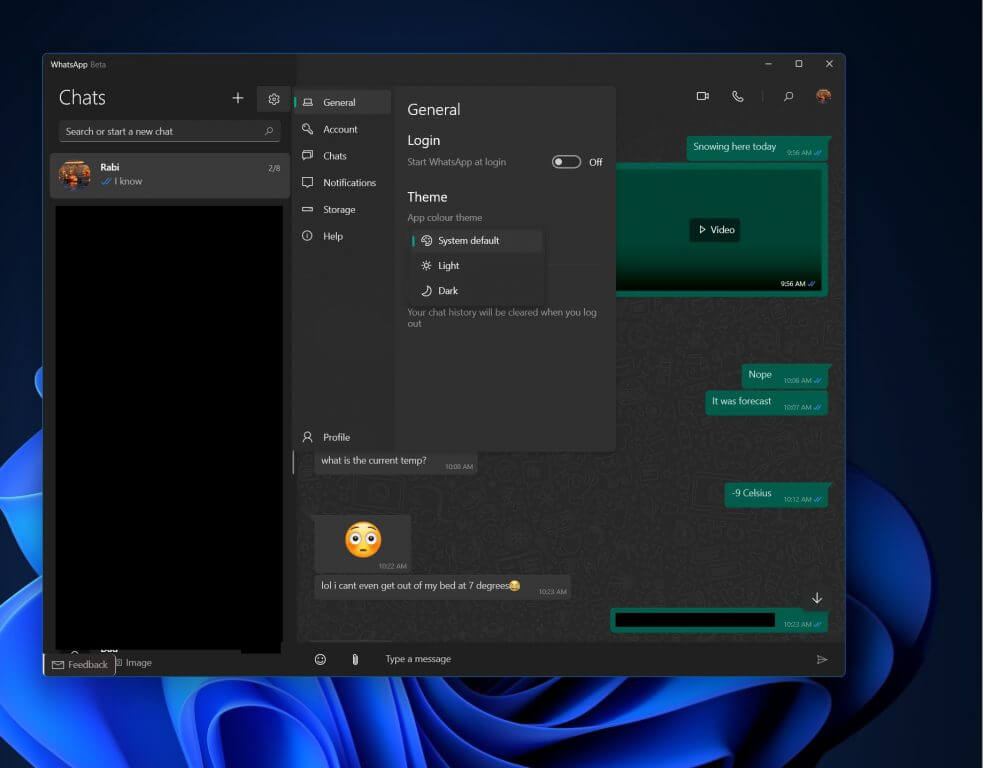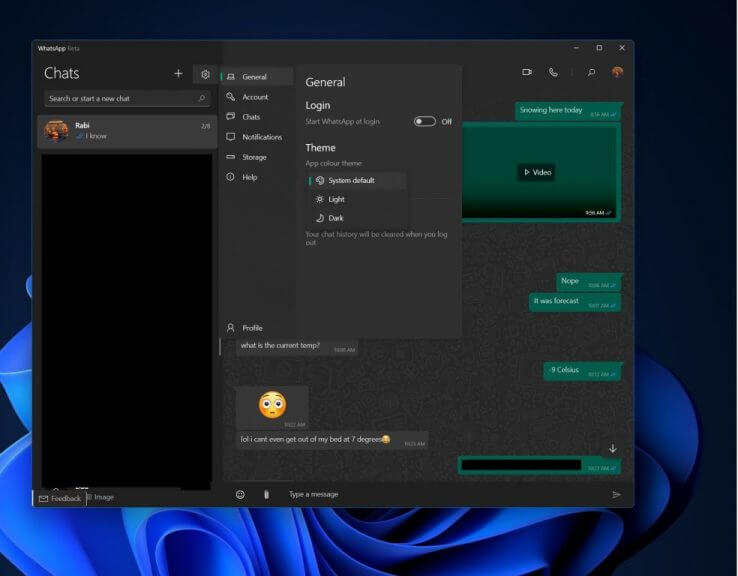 Note: If your system is already configured to dark mode settings, you can switch to dark mode by either selecting Dark or System Default.
Besides, the application also allows its users to link multiple devices (up to 4 devices). Additionally, you now get to access WhatsApp regardless of whether your phone is offline. The new WhatsApp Beta UWP has an additional mode of communication, inking. Users can draw images on the inking pad and send them over to family and friends. As opposed to the conventional regular chat messages and pictures from the gallery.
Download WhatsApp Beta here: