We already live in a world where technology is at the turn of every corner. Over two-thirds of Americans own at least two devices and at least one-third have three or more. In a time when cloud computing is the most powerful tool, users have come to expect to have access to all of their information across every device. Whether it's using a console to play a game, a phone to keep in touch with family, or a fitness tracker to keep on track in maintaining health, users expect to have access to all of their information across every device.
Harry Shum, the executive vice president in charge of Microsoft's Technology and Research Division, has a vision for the future. In fact, Microsoft released a rather detailed, if not a little long-winded, news post about the upcoming goals, research, and expectations from their continued developments in technology.
"We are on the cusp of creating a world in which technology is increasingly pervasive but it is also increasingly invisible."
The invisible revolution is intended to bring together the world through technology that is increasingly becoming more hands-off. It increases the quality of life as people become busier, taking the mundane acts such as scheduling meetings, turning lights on, and translating languages and putting them in a way that the user can spend their time doing things that are more important to them. Shum feels that breaking down the barriers caused by language and location will improve the relationships different countries can have between each other.
Microsoft Graph
The first example given to us is the dream that Patrick Pantel, a research manager at Microsoft Research, has about walking through the conference room doors. To him, the invisible revolution will have informed him everything he needs to know about the meeting, including past work experiences with co-workers attending and what he needs to have prepped for the presentation. When he walks in, he will feel confident as his device uploads the PowerPoint document or dial him into the conference call on Skype.
Pantel has been working on the Microsoft Graph which has already been available in Microsoft Office 365 via a tool known as Delve. Delve forms professional connections with co-workers with an up-to-date project management system that lets everyone access the same work files. Although Microsoft developed Delve, the tools and codes have been made available to third-party developers that have used them for other useful applications such as AvePoint and Netskope.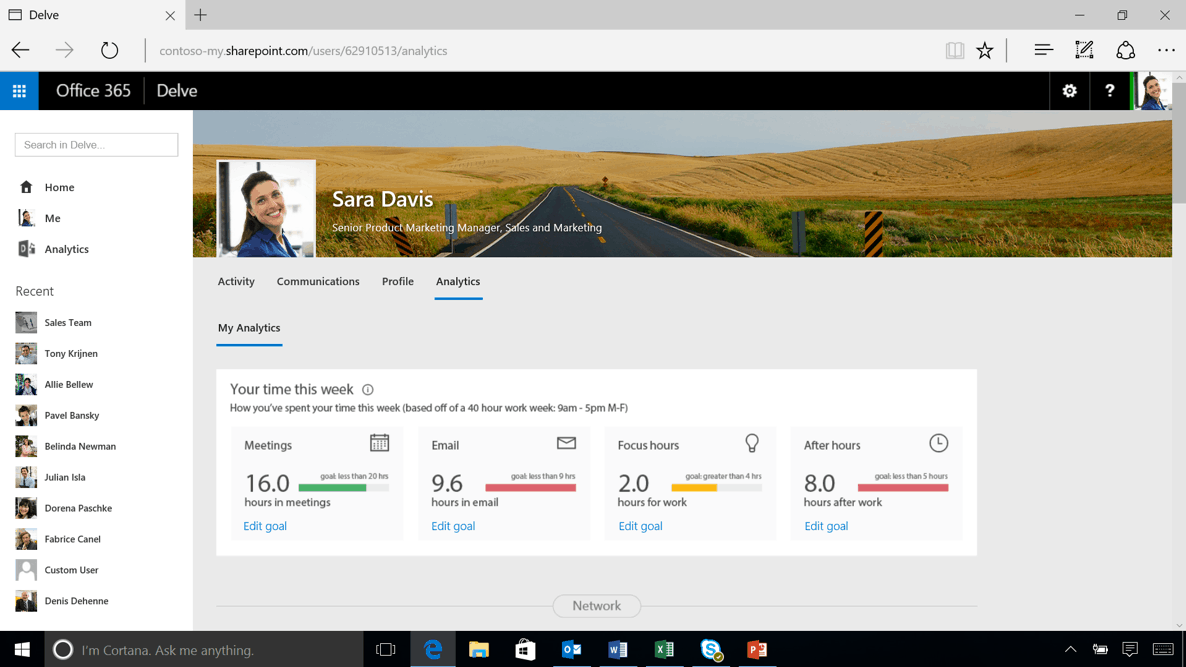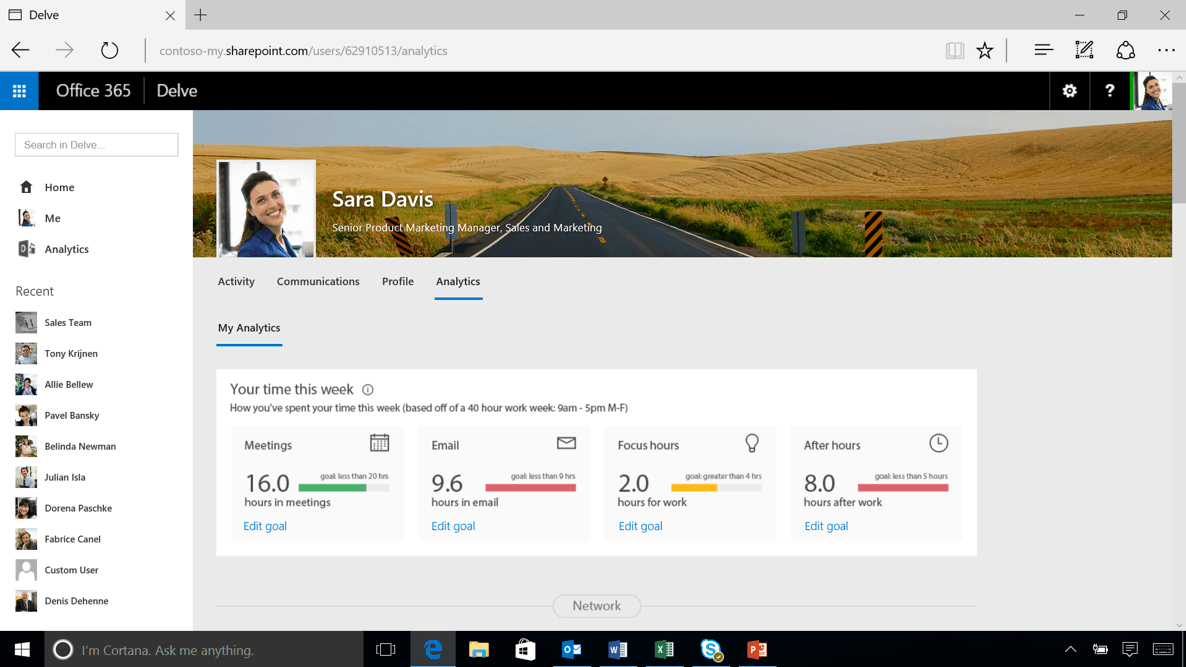 Artificial Intelligence & Machine Learning
The development of Cortana was an exceptional example of the possible integration of making life easier. Cortana will acknowledge what the user types or says in their emails, texts, or on the phone to help them build a list of commitments and goals. But Cortana isn't the end-goal for artificial intelligence. In China, an application called XiaoIce has become a household name. The virtual assistant doesn't just provide information but speaks to users on a more personal level about their feelings and lives. In fact, over 40 million people are enamored with the conversations that have ensued with the robot.
Changing The World
Ranveer Chandra from Microsoft Research is a prime example of their passionate commitment to making the world a better place. His experiments with installing white spaces from television frequencies and merging them with solar powered receptors are bringing a technological advantage to agriculture. He feels that by providing an easier and more efficient way for farmers to produce wholesome food, technology will be a leading factor in solving the hunger crisis found across the globe and will help spur on the next green revolution.
Likewise, Beijing, China has suffered for years through unpredictable air quality patterns that can send children to school with gas masks on for the day. With a project called Urban Air, residents now have a real-time view of the air quality in their neighborhood and across the city. The service can even provide them with a forecast a few hours in advance, allowing them to schedule accordingly. Not only does this information improve their lifestyle and health, but it allows researchers to use the data captured over time to gain a better understanding of how they can potentially improve these issues.
The innovative tools and designs make it possible to bring information and tools to users regardless of what devices they have, what language they speak, or even if they have other challenges. Computers can now register gestures, tone, and facial expressions without the user needing to sit in front of a computer. With machine learning, artificial intelligence is learning to understand voice, gather more data, and provide for humanity's very basic needs.
"It's not about computers replacing humans. Instead, it's about using technology to allow people to do things better and more easily," the blog states. This is a topic that we'll be paying close attention to as we go forward, given that Microsoft is making tremendous investments in the technology and looks to be one of the leaders well into the future.