Microsoft has been promising changes to the Windows Insider program, and we're starting to see some details of what will be different in 2020. Last month, the company announced that it was eliminating the Skip Ahead Ring, and now more news came out yesterday, with news of a new direction for the Fast Ring.
Basically, now instead of the Fast Ring being tied to a specific release, it will be used to test new features from the "Active Development Branch." Fast Ring Insiders will still be testing the latest features (even more so now with the demise of Skip Ahead), but these features won't necessarily be tied to a specific release. In other words, next year's Fast Ring won't be "20H2,", or even "21H1." Instead it will include features in testing, features that may or may not even make it to future releases.
So how is that different than what we've seen in the past? Features have come and gone from Insider builds before, and been announced as "coming in a future release." Zac Bowden has some interesting information on why Microsoft might be making this move:
According to sources, many of the changes coming into play also tie into Windows 10X. Since Windows 10X will only be available on new devices, Microsoft can't test it with Insiders. What it can do, however, is test specific features built for Windows 10X on desktop builds. Now that the Fast ring isn't tied to any particular release, Microsoft can essentially use it as an experimental ring for features that aren't intended to ever ship on desktop.
The Windows 10X angle is significant. Microsoft isn't going to be able to pull off a "Windows 10X Insider Program," these devices simply don't yet exist (aside from a few internal test machines), and even when they do, there won't be time or scope for testing. But with a Fast Ring capability to test out some of the new features of 10X before these dual screen devices launch next holiday season, Microsoft can move ahead with putting the finishing touches on Windows 10X without too many surprises.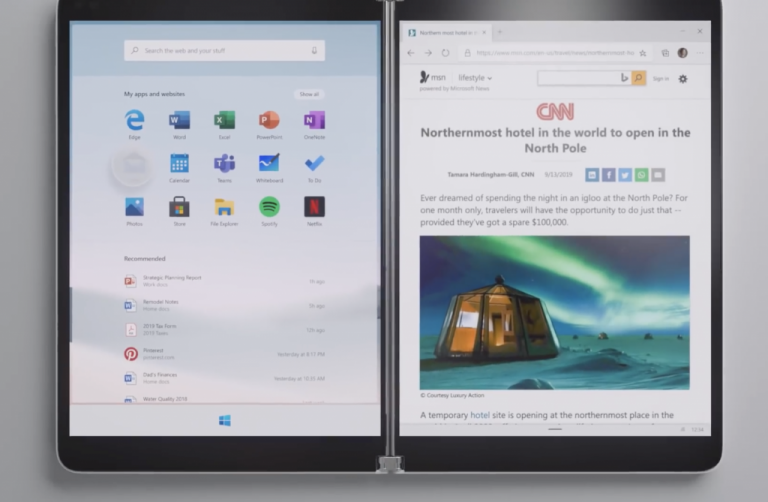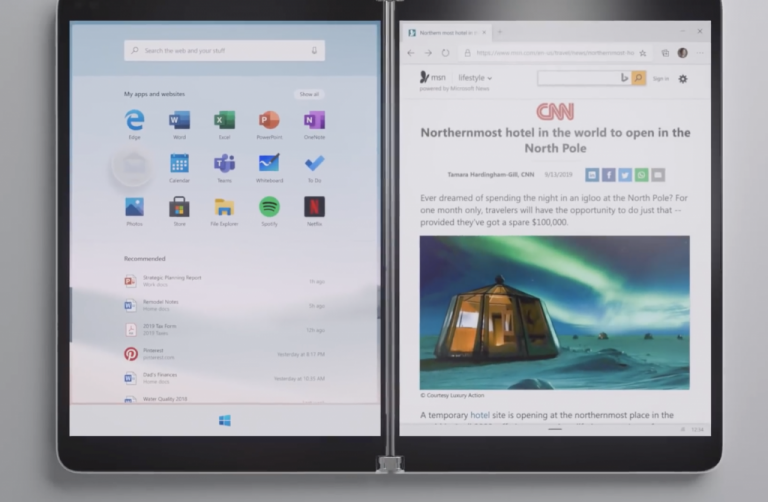 Will Fast Ring Insiders test the new Start Menu, or other UI features coming with Windows 10X? Introducing a new sleek Start Menu and then pulling it away seems like a recipe for disappointment. It's a bit of a conundrum: if Windows 10X features can work in testing on Windows 10 machines, then why not release them to Windows 10, instead of tying them to dual screen devices, as Microsoft has said it will do? We'll have to wait and see, but at least Windows Insider builds in 2020 should be interesting!
In addition, although they're not yet saying it publicly (so much for transparency!), Microsoft appears to be ready to stick to a major/minor release schedule for Windows 10. Mary Jo Foley has more:
I'm hearing from my contacts that Microsoft actually has decided already to adhere to the same major/minor release schedule in 2020 that it has used in 2019. That means Windows 10 20H1 is considered a "major" Windows 10 feature update, but 20H2 will be a very minor one that will look and act like a Cumulative Update when it is released in the fall of 2020. Microsoft's blog post today asserts that the company may or may not pursue this path.
Windows Insiders have been testing the next "major" release, 20H1 for a year, and according to reports it's nearly ready, but not slated for release until Spring of 2020. This new Fast Ring system could allow developers to get early feedback on potential 21H1 features, and spread them out over time, without preparing a full 21H1 build for testing and then having to sit on it, as we are with 20H1 now for months between RTM and launch.
Should we expect features to pop in and out of next year's Fast Ring willy-nilly? My guess is probably not, although there may be some of that with Windows 10X features. Will we see very early glimpses at important new changes coming to Windows 10? Again, probably not, for as much as Microsoft likes to tout their transparency, there are still competitive advantage issues to deal with: Microsoft won't want to give away its hand too early. For the most part, the new Fast Ring allows Microsoft to test Windows 10X with no promises that these features will come to Windows 10, cleans up the long lag time between testing for major vs. minor release cycles, and allows the company to pull back on new feature ideas that don't resonate with Windows Insiders (think Paint 3D, etc.). Think of the new Fast Ring as Fast Ring with tweaks, rather than a whole new way of working.