For the foreseeable future, the app difference between Microsoft's Windows Store offerings and its competition will still be a pain point for the company. Thankfully, some recent Windows Store departures are making a return and, at least, for the moment, pledging some confidence in Microsoft's renewed app market.
Roughly a year ago, Windows users were dealt a devastating hand when one of the largest banking institutions in North America decided to remove its mobile Bank of America app from the Windows Store. Understandably, many journalists jumped at the chance to further deride the Windows platform, mobile specifically, for its continued downward spiral of developer disinterest.
Fortunately, it seems Bank of America took its outdated and insecure app from the market while it worked on a new updated version. The folks over at Windows Central were able to obtain photographic evidence of BoA's suspected Windows 10 banking app.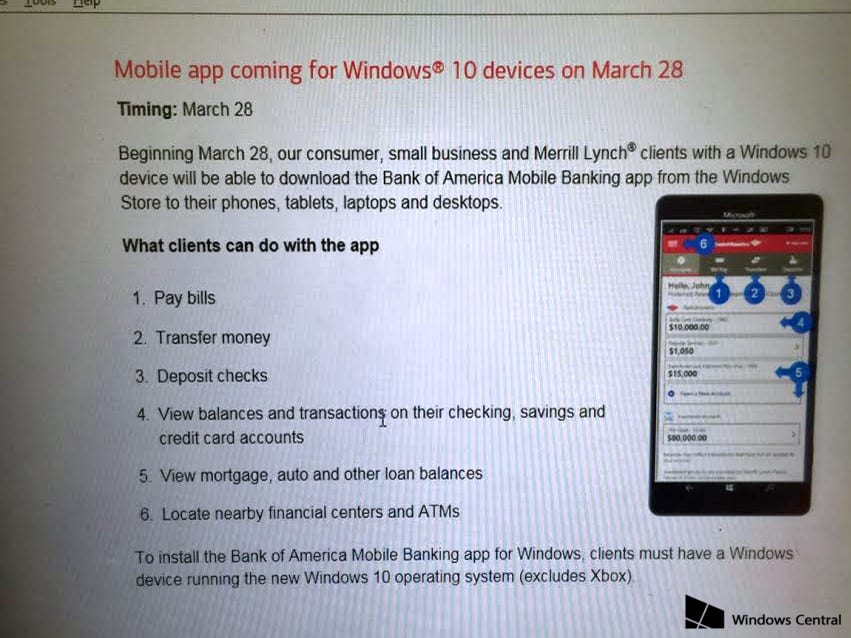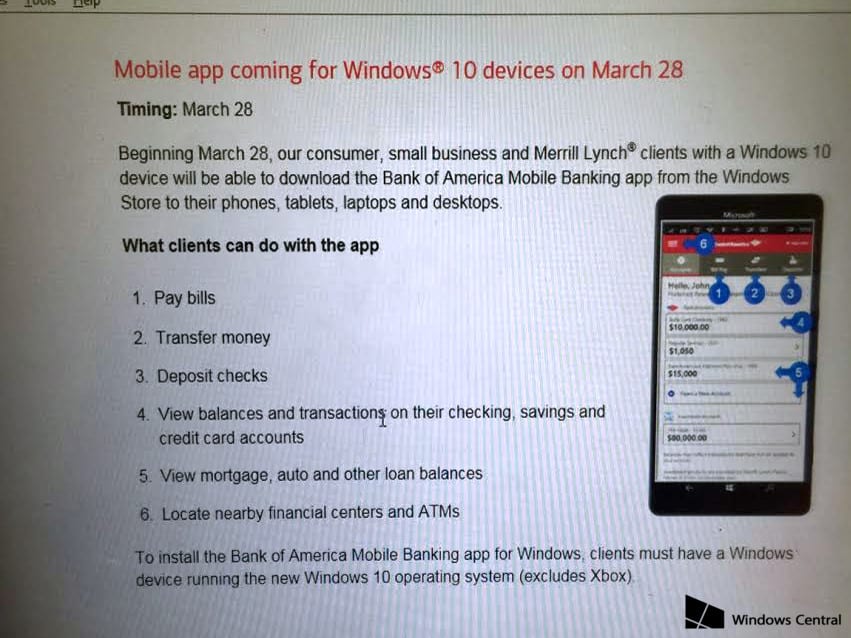 According to the image and WC's report, it confirms the app is leveraging Microsoft's new Universal Windows App platform which spans several device types on the Windows platform, giving Windows 10 Mobile users a proper mobile banking solution from the institution.
Other reported app details include:
Pay bills
Transfer money
Deposit checks
View balances and transactions on their checking, savings, and credit card accounts
View mortgage, auto, and other loan balances
Locate nearby financial centers and ATMs
The app should be arriving in the Store later this month on March 28th, 2016, if the captured image is to be believed and with its return, that marks the second banking app from a US bank to make its way to the Windows Store using the UWP platform. Hopefully, other banks such as Chase, or several well-known credit unions are taking note.