As reported by BleepingComputer, Elon Musk's influence on Twitter's rebranding may have succeeded in renaming the platform as 'X' with a new logo, but it has also encountered setbacks. While Google Play swiftly updated the Android app, Apple's App Store faced difficulties accommodating the single-character app name, forcing the iOS app to retain "Twitter." Apple's minimum character requirement of two characters prevented the name change, leading to user confusion.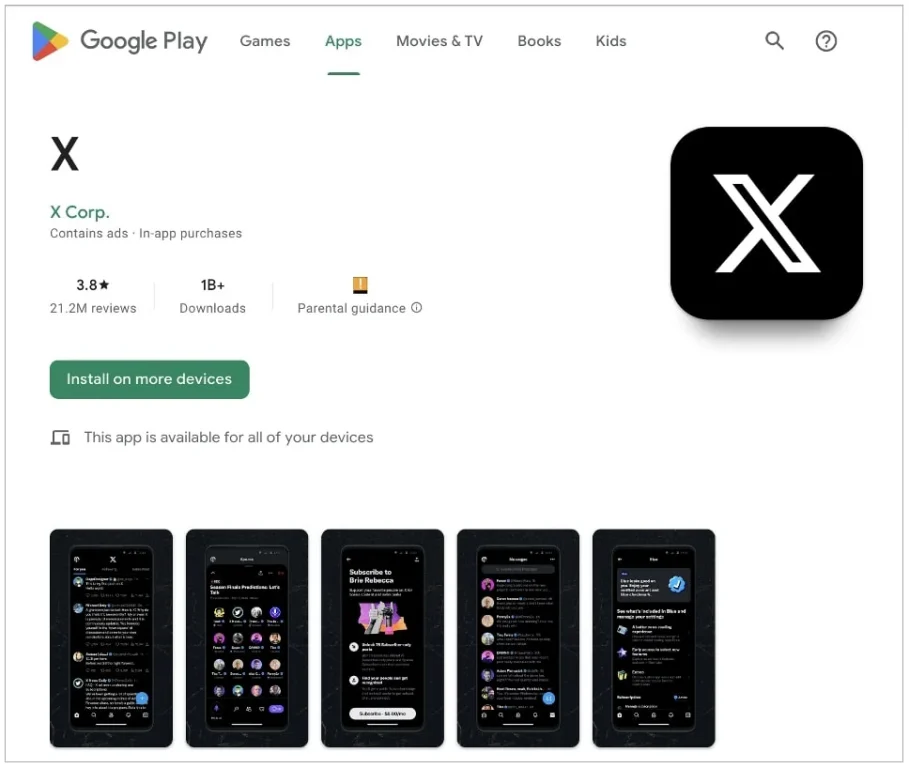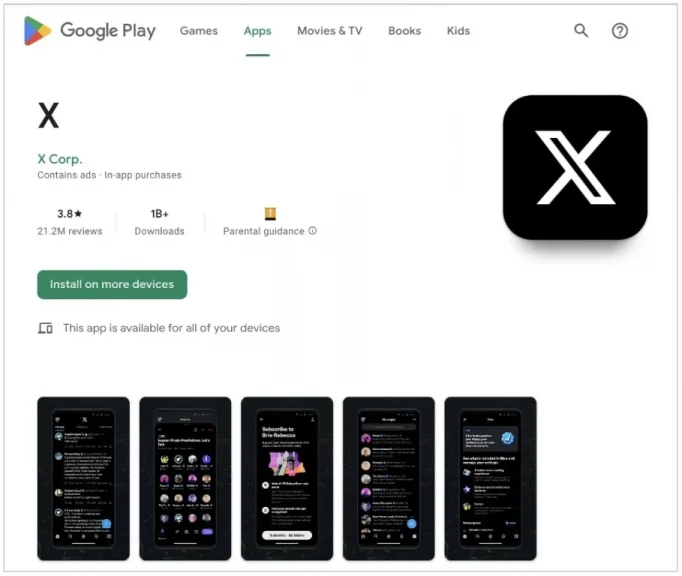 The name visible on Play Store is 'X'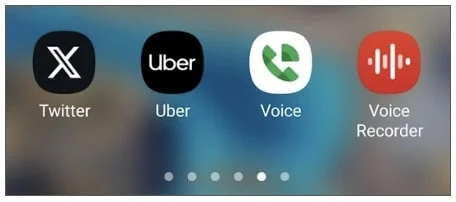 But after installing, the name changes back to Twitter.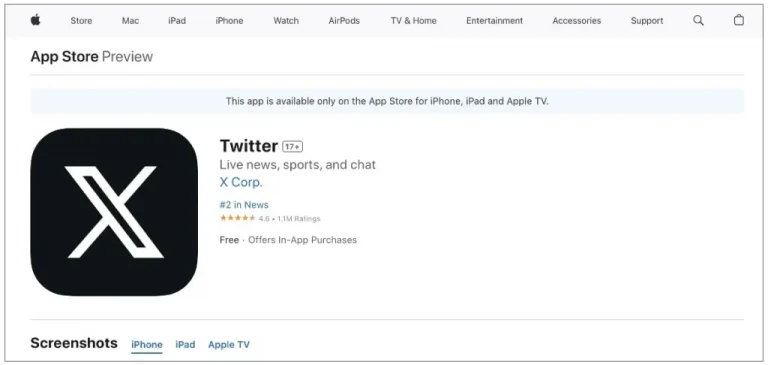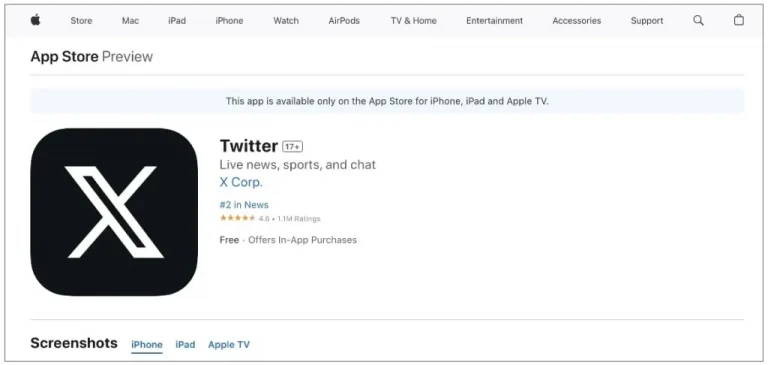 App Store is still showing 'X' as Twitter.
Moreover, Microsoft Edge's security feature flagged the rebranding as a potential security risk for users, as Twitter (or X) abandoned its iconic bird logo for a Unicode character resembling the letter X, triggering security alerts.
This rushed, and inconsistent rebranding has caused complications in various areas. For instance, internet content filters in certain regions blocked access to x.com, incorrectly identifying it as adult content. The app icon change also led to concerns among Microsoft Edge users, who received warnings about possible scam attempts due to the "Progressive Web App Icon change" feature.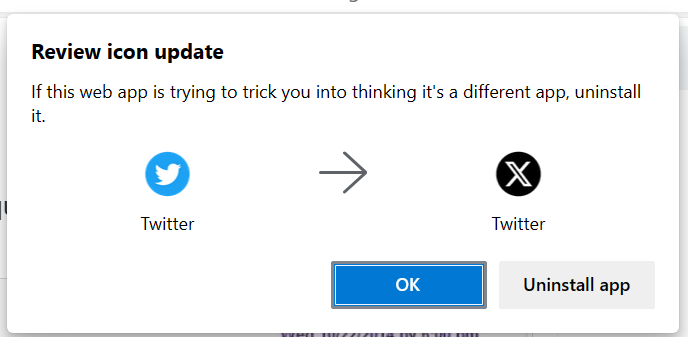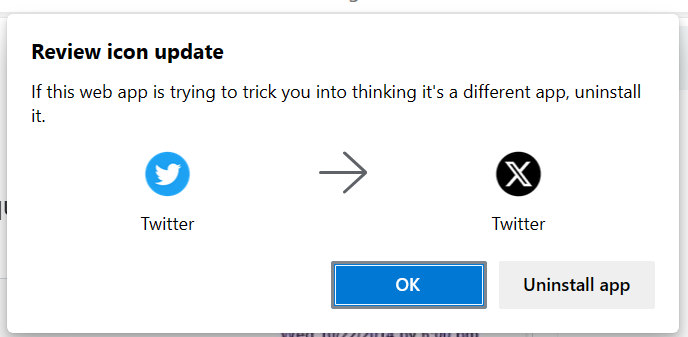 Progressive Web Apps (PWAs) are websites that mimic native apps on compatible devices, offering a seamless user experience. When a PWA modifies its icon or name, Chromium-based browsers like Edge automatically trigger security alerts to safeguard users.
Despite the rebranding, Twitter (or X) faces technical and legal challenges. It remains to be seen how the platform addresses these issues and stabilizes its new identity in the evolving digital landscape.