Popular third-party Twitter app Tweetium has just been updated to version 4.1.494 on Windows 10 devices, and the new version is a minor update that brings support for Windows 10 Feedback Hub URL links. The Feedback Hub is a native Windows 10 app that all users can use to send feedback to Microsoft engineers. Feedback Hub URLs are used to redirect users to specific items in the Feedback Hub app, but they only work on Windows 10 and they also generally need to be wrapped in an HTML tag.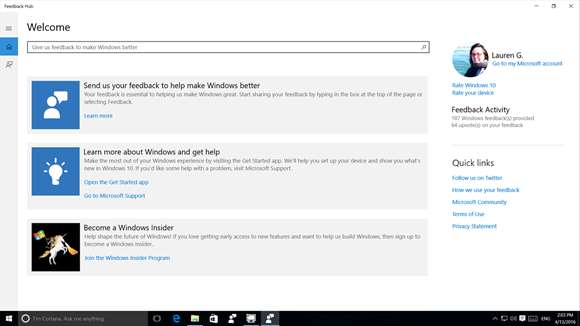 Just a week ago, developer B-Side Software released a previous update to Tweetium to fix a conversation loading issue on the Windows 10 version. For users still on Windows 8.1 or Windows Phone 8.1, the developer shared last week on Twitter that a fix is coming for you as well:
Twitter broke the way Tweetium does conversations again. Fixed on Win10 version, will update 8.1 when I can.

— Tweetium app (@TweetiumWindows) July 1, 2016
Tweetium is a $2.99 on the Windows Store and you can get it on the Windows Store from the download link below.