Last month Microsoft suggested that turning off some security features in Windows 11 would increase gaming performance.  Some gamers want every ounce of performance during gaming sessions so turning off certain features is worth the risk.  Microsoft didn't offer any specifics on what performance increases to expect, but disabling Memory Integrity and Virtual Machine Platform (VMP) can offer up to a 30 percent jump in performance.
It appears Intel's Arc discrete GPUs are seeing some gains with Memory Integrity disabled, too, according to Twitter user Löschzwerg.  Using an Arc A380 graphics card and the popular benchmark 3DMark he achieved a two to three-thousand-point increase in performance scores or just five percent higher than the scores with Memory Integrity enabled. 3DMark is a DirectX 9-based benchmark.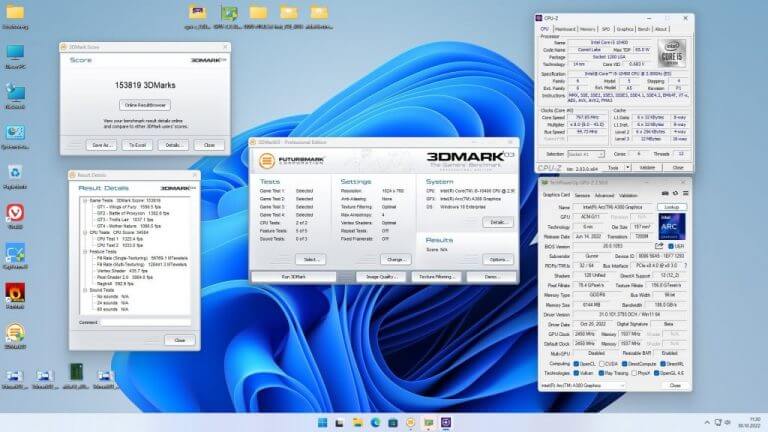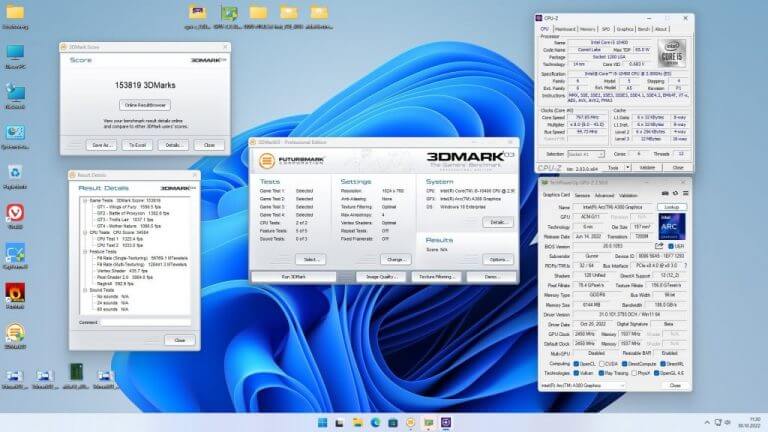 Using the DXVK benchmark which is Vulkan based benchmark that uses Direct X translation,  there's roughly double the performance increase as seen in the graphic above. It should be noted that some of the increases could be due to the efficiency of DXVK.  The Arc A380 is an entry-level card, so it's possible higher gains could be seen with the A750 and A770. It's also key to remember that these benchmarks are light on the CPU already, so performance gains could be minimal.