Since Microsoft launched its Windows Store with Windows 8 back in 2012, the integrated digital distribution platform has been regularly criticized for its lack of quality apps. These days, the curated app store seems to suffer from another issue, the rise of questionable apps providing illegal access to pirated movies.
The recent emergence of these apps has been discovered by Torrent Freak, which found out that many of them are currently promoted in the "New and rising" section of the Windows Store (via The Verge). The most popular apps of this type all use the same kind of names and logos, and they're are also all available on the Xbox One in addition to Windows 10 PCs (some of them are also available on Windows 10 Mobile and HoloLens, interestingly).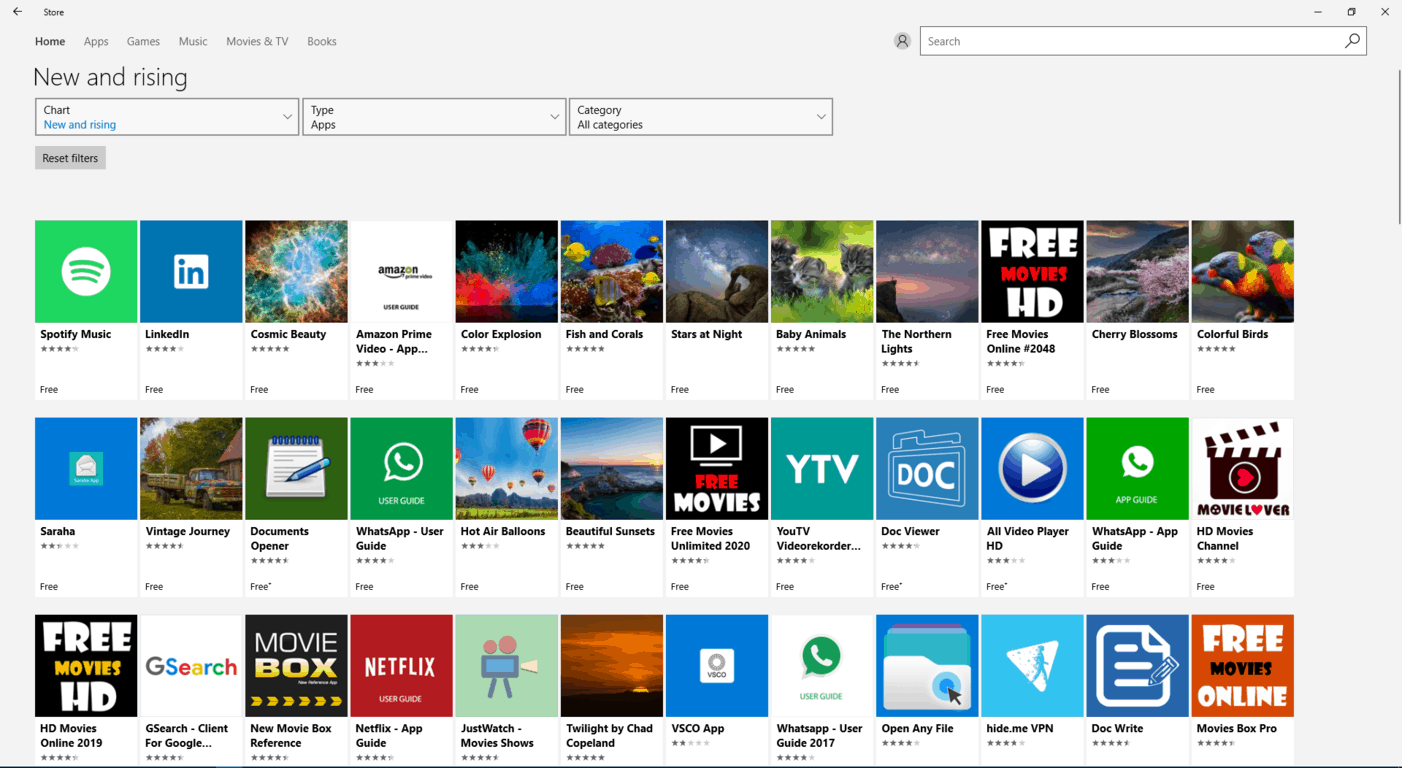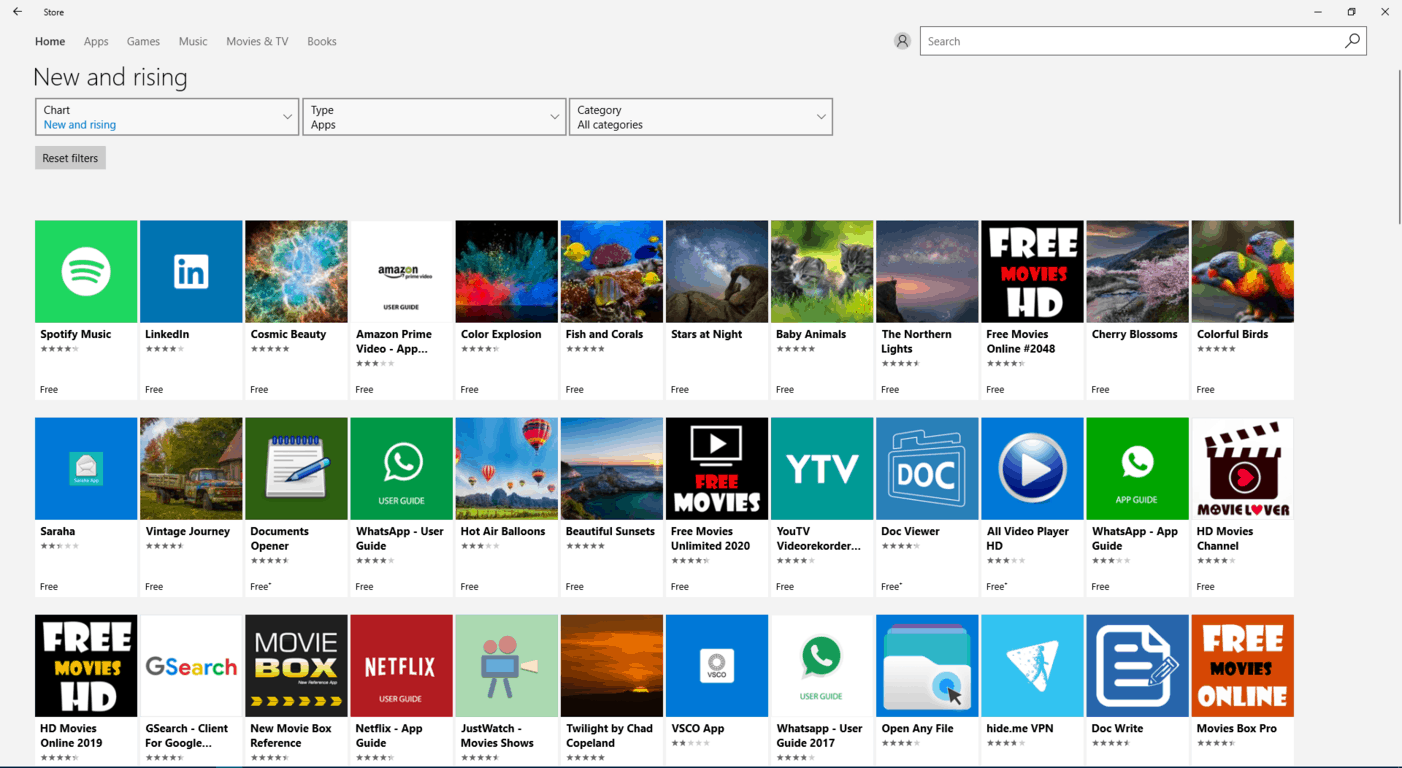 We tried some of these apps and saw that they have a lot of recent movies such as Detroit, Dunkirk, Despicable Me 3, etc. These apps actually give you a choice of different pirate sites for each movie, so they actually do not contain illegal content. That's probably why it's difficult for Microsoft's automated algorithms to see why they're problematic.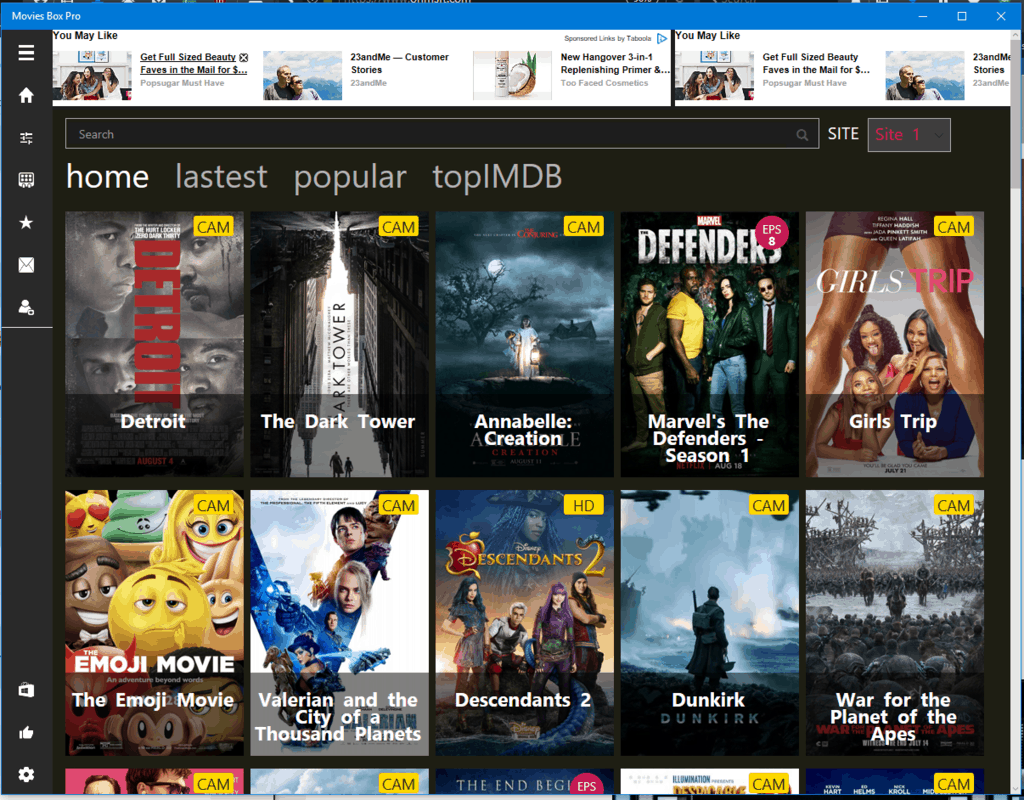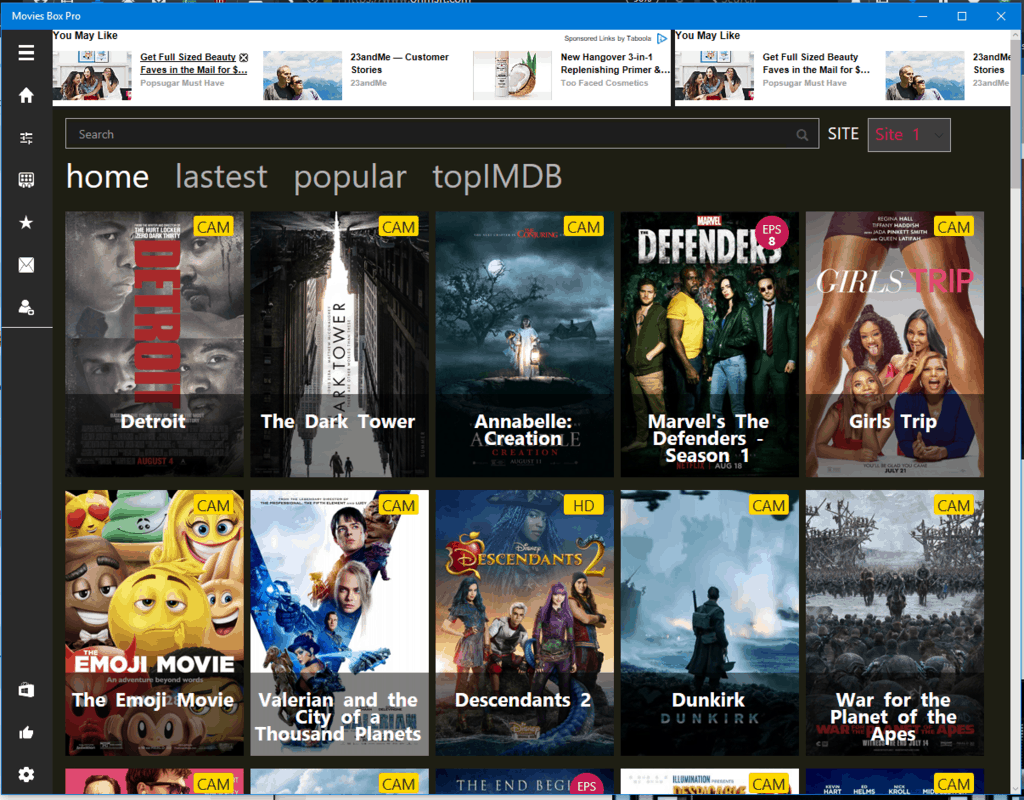 Anyway, this clearly shows that Microsoft must really find a way to improve how it validates apps on the Windows Store, as it's apparently quite easy for developers to trick the system. To be fair, this is probably not an issue that exclusively affects the Windows Store these days, but this is obviously not the type of apps that Microsoft and Hollywood studios wants to see trending on the platform.