You might be familiar with apps in Microsoft Teams, but are you aware of Bots? Bots are a feature in Microsoft Teams that will allow you to get information from websites or other pieces of software and other services in a more conversational way, right from chat or a tab in a channel. Here's a look at our top 5 Bots for Microsoft Teams and how they can boost your Teams experience.
Bot #1, Mio
A problem for most small or large businesses is communication with people across different services. You might be using Teams, but a client or customer might be on board with Slack or Cisco Webex. Well, there is a bot to help for that, and its name is Mio. With Mio, you'll be able to join universal Teams channels to chat with people outside your organization. The Bot can be installed in two minutes. And the first three universal channels you create are free.  You can learn more about Mio over on their website.
Bot #2, Zoom.ai
Another common problem with it comes to using Teams is scheduling and setting up meetings. There usually needs to be someone behind creating the meeting and a lot of planning and thought, too. Zoom.ai is a bot which can help with meetings, and put those pains to worry. This Bot can automate scheduling for video meetings, give meeting briefings, schedule notifications, set up group meetings, and a lot more. It also syncs up with calendars and other customer relations tools, as well. A free tier is available, but paid plans will extend the experience for you as well.
Bot #3, Whobot
Other than problems with meetings and chatting, if your business is quite large, you might have trouble understanding who you're chatting with. The person might be from a different department, or they could be new to the company. In this situation, the built-in Whobot from Microsoft will have your back.
Unlike the other picks in our list so far, WhoBot is designed by Microsoft. This means that it plugs in with the rest of Microsoft 365 with ease and can pull all kinds of information from Delve, Yammer, and more. It's able to help you search for anyone in your organization based on what they're working on, and a lot more.
You can install Whobot by clicking the ellipses on the left-hand menu bar of Teams, and then typing "Who" into the search bar. You'll then want to click "add" to add the bot to Teams. Once added, you can see the bot in the sidebar of Teams, allowing you to ask questions like "Who is… Who knows… Who works with…" and so on. There is also a list of commands available with the /who command, or you can summon it with /who in the search box.
Bot #4, Polly
The fourth Bot on our list is Polly. This bot allows you to gather real-time insights with simple polls. It can be added as a tab at the top of a channel and is simple and easy to use. Once installed, you'll be able to create polls and surveys natively in Microsoft Teams. You can get instant responses to questions, and manage polls, or keep polls anonymous. In the education space, Polly can also be used to create a quick assessment, too. You can add Polly today from the tab bar in Teams, or learn more from their website, here.
Bot #5, Flow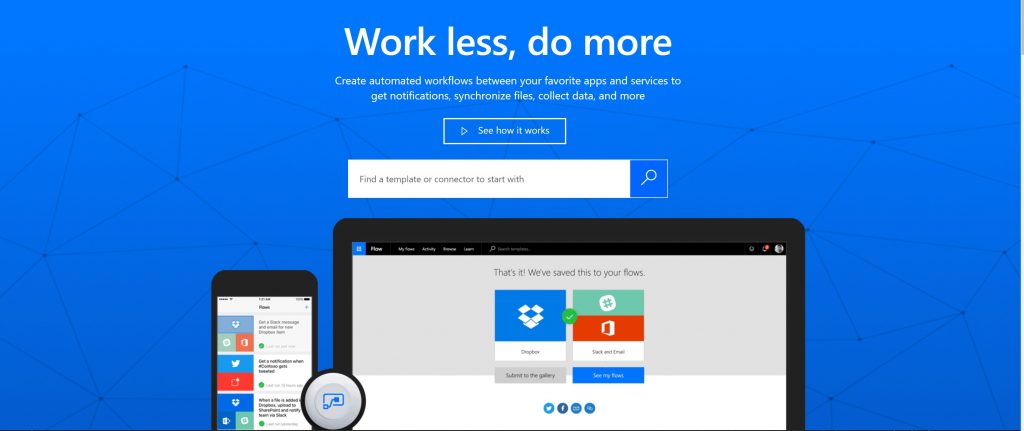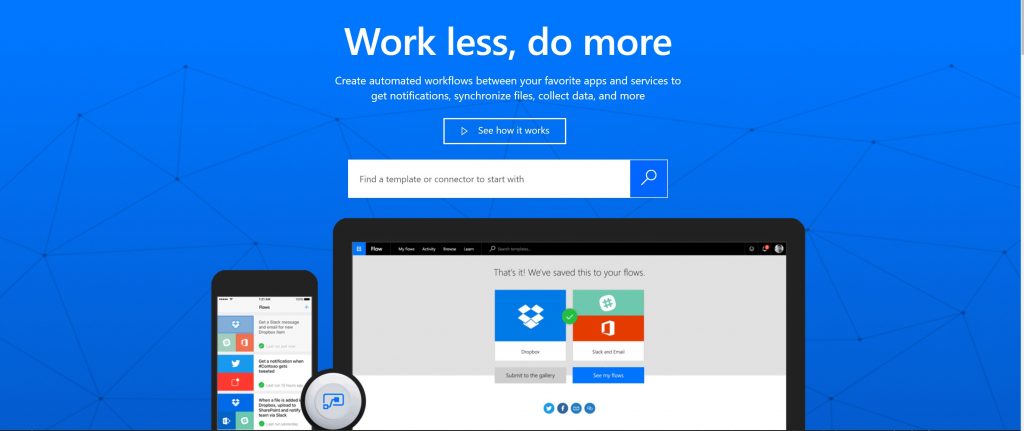 If you're familiar with Microsoft Flow, then the Flow bot for Teams is for you. This Flow bot allows you to use all the same features of Microsoft Flow but within Teams. You can build certain connectors, trigger, actions, conditions, and loops, and help schedule flows to block times in your calendar, start meetings, and a lot more. We invite you to check out our guide on Flow for how you can get started.
There are a lot more Bots!
We've just given a look at some of our favorite Bots for Teams, but there's a lot more which we didn't cover. These include Statsbot for statistics, Soapbox for planning 1:1 meetings, as well as Workbot, which is a productivity-boosting bot. As a reminder, you can find all these Bots and more directly from Teams, simply click the . . . in the sidebar of Teams, then click More apps to open the catalog and choose Bots.