Microsoft is now changing the location where you could previously access mail, calendar, people, and apps modules in Outlook on Windows from the bottom to the left. Here's a glimpse of how it will appear on Outlook.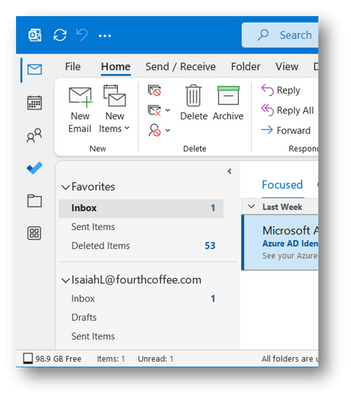 Microsoft has been testing out this new experience with Outlook users on the Current Channel since March 2022 and further indicated that this will become the default experience starting with Current Channel version 2207.
By moving these links from the bottom to the left, Microsoft aims to provide users with a "consistent experience" across Outlook, Teams, and Office.com thus allowing them to switch apps seamlessly and at the same time create additional space in Outlook's user interface for the integration of more apps. What's more, users will be able to pin the apps used frequently by right-clicking on them.
However. once you make this update you will not be able to revert to the previous navigation experience. In other Outlook related news, Microsoft recently launched an Outlook Lite Android App designed to provide users with low-end Android devices with the best mailing experience.