Windows 10 S, the new version of Windows 10 streamlined for security and performance finally made its debut on Microsoft's Surface Laptop last month. The latest addition to the Surface Family is definitely an interesting machine: this is Microsoft's first true laptop, and it's mostly targeted at college students who are traditionnally inclined to buy Apple's MacBooks.
If reviews for the Surface Laptop have been mostly positive so far (except the numerous comments about its very poor repairability), it's still too early to know if consumers are likely to embrace Windows 10 S: PCs running the new OS will only be able to run Windows Store apps, though Microsoft guarantees that this limitations should provide better security and performance.
When Microsoft introduced the new Windows 10 SKU earlier this year, the company made it clear that it would be very easy for consumers to upgrade to Windows 10 Pro and get access to legacy Win32 apps if they really need them. However, the company didn't say if Windows 10 S PCs like the Surface Laptop would be eligible for Windows 10 Insider Preview builds, just like any PCs running Windows 10 Home or Windows 10 Pro. As it turns out, the Surface Laptop can be enrolled in the Windows Insider just fine, Windows Central is reporting today.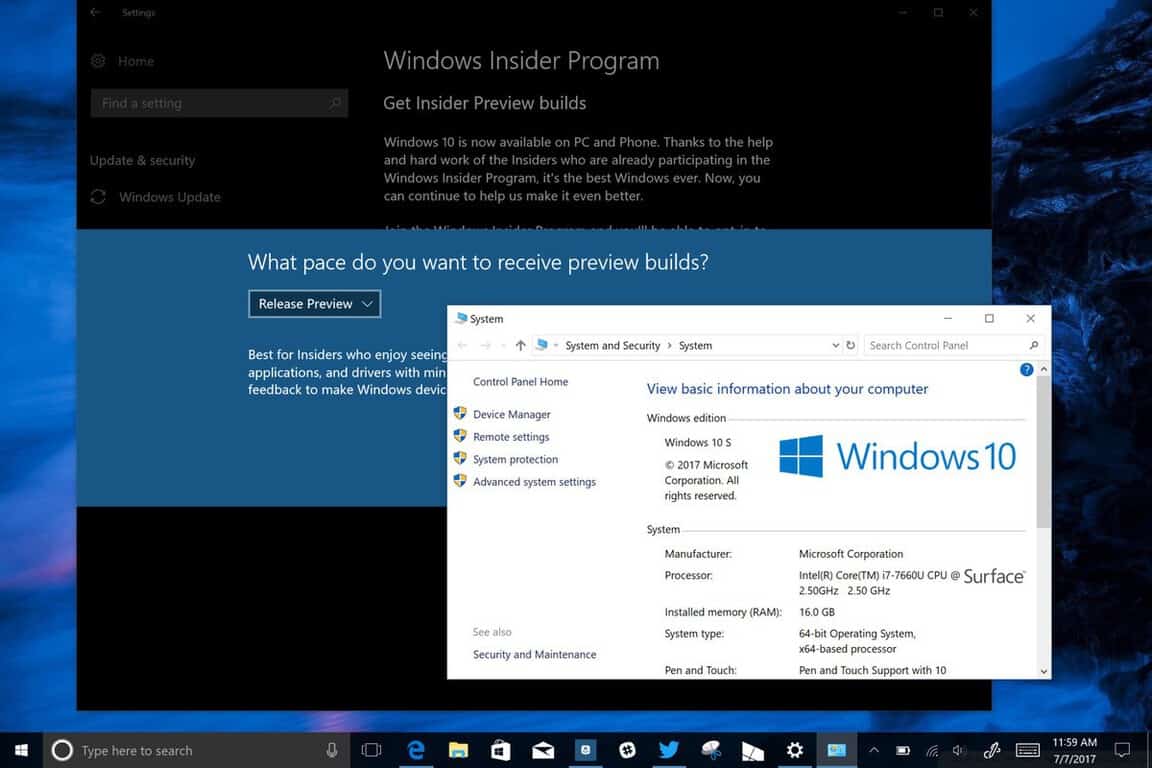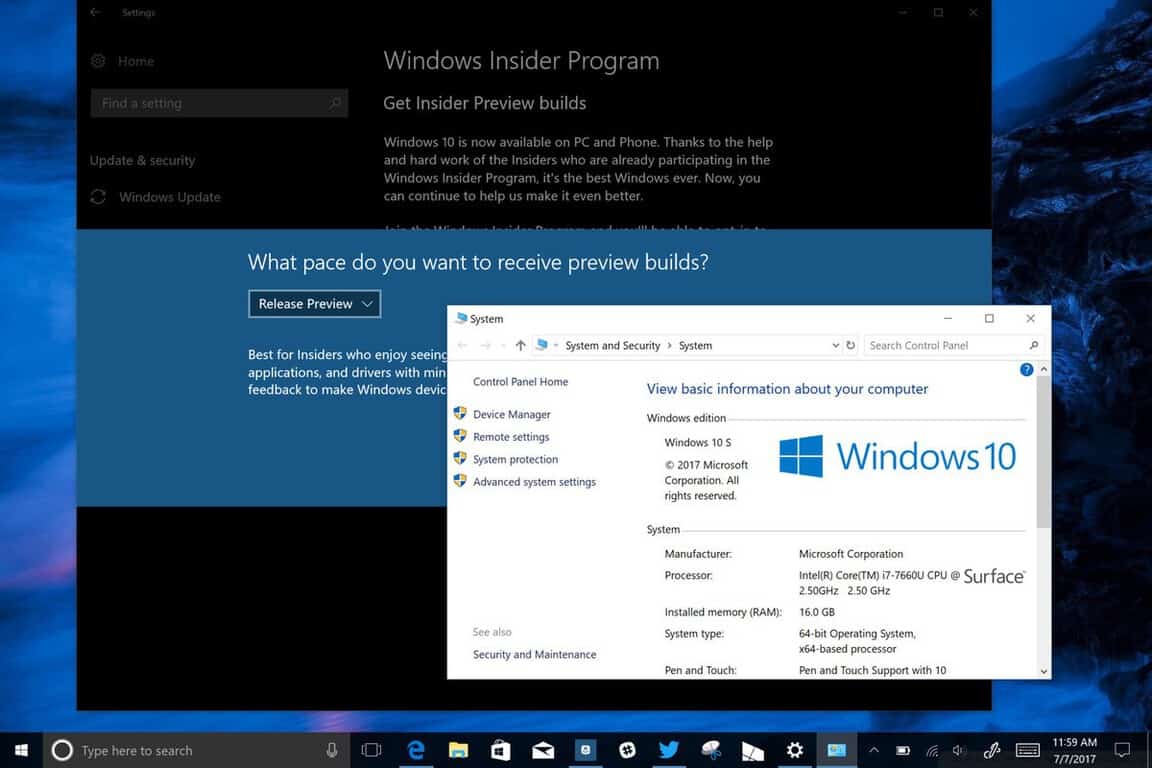 On the Surface Laptop, the Windows Insider Program tab is present in the Settings app, and it allows users to choose their preferred Insider Ring. "It's worth noting that even if on Fast Ring users can still at any point switch to Windows 10 Pro from Windows 10 S through the Windows Store and not lose data, or have to roll back," added Windows Central.
It's great to see that Windows 10 S PCs have full access to Windows Insider builds, which means that the OS is on the same page than other Windows 10 SKUs. For now, Windows 10 S is only available on the Surface Laptop but Microsoft previously announced that many OEMs including Acer, Asus, Dell, Fujitsu, HP, Samsung and Toshiba would bring Windows 10 S PCs starting at $189 this summer. Moreover, the new SKU will also be free to install for all schools on their current genuine Windows 10 Pro PCs.