Another month brings another set of updates and new Excel features and an announcement that the Natural Language Query improvements that have been promised are now generally available for both Mac and Windows operating systems.
Among the list of July 2022 updates Microsoft is noting that Excel for the web now supports search for fields in PivotTable field list. Users can now manually search for and select desired data to add to a pivot table via the Excel web app, which should help speed up sorting processes for millions.
Next up, Microsoft is testing the ability to control automatic data conversions in the Insider Beta channel for Excel.
For those lucky enough to receive the improvement will now be met with additional settings to prevent specific types of data from being converted. In practice, users will need to enable the feature by going to File > Options > Advance> Automatic Data Conversion, and then choosing which conversions they would like to disable.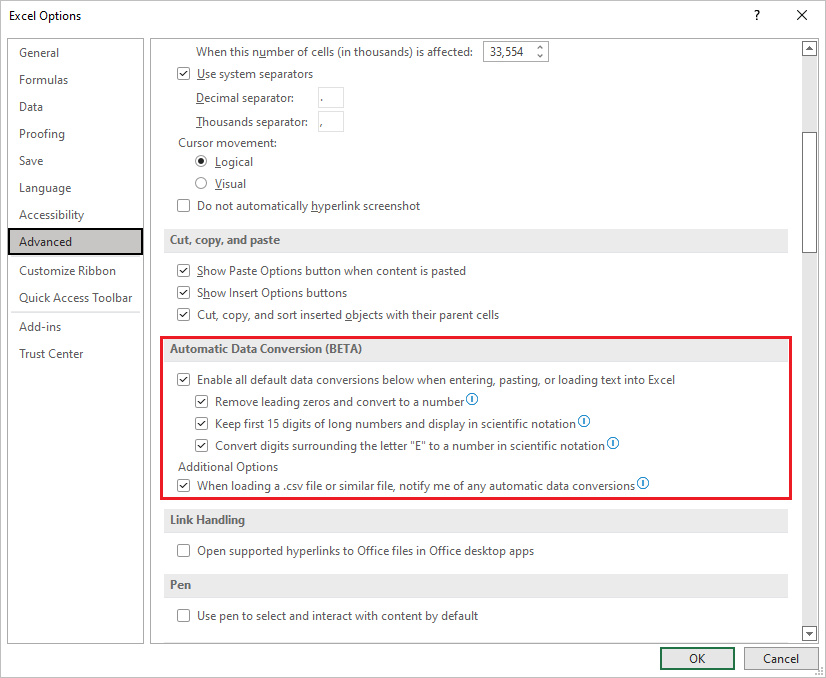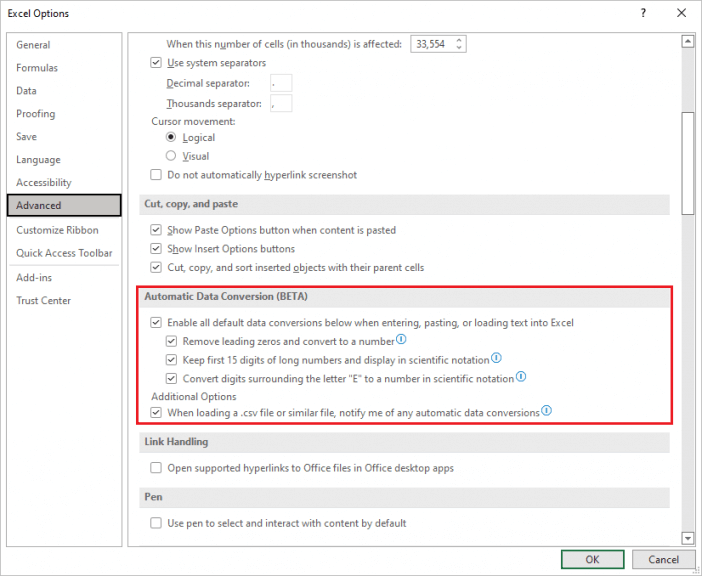 It's not free for fall buffet of conversion options that can be disabled, but here are the handful of selections users can choose from:
Remove leading zeros from numerical text and convert to a number.
Truncate numerical data to 15 digits of precision and convert to a number that may be displayed in scientific notation, if needed.
Convert numerical data surrounding the letter "E" to a number displayed in scientific notation.
Since it's an Insider release, there are some caveats to be noted, such as it being a Windows only roll out for now and known issues that include the Excel team working to bring support for disabling conversions during Macro executions as well as support for automatic conversion to dates.
For those interested, be on the lookout for Office Insider build 15427.200000 or later.
As previously mentioned, Microsoft is rolling out Natural Language Query improvements for Windows and Mac users in the Current and Monthly Enterprise Channels.
What does it mean?
For anyone in those available channels they will now able to try asking Excel questions about specific patterns or insights in their own data with relatively natural sentencing like, "Show me insights for the Northwest region."
Excel will provide a list of suggested questions that users can modify to their own intent in the Analyze Data settings. To get to the new feature, users will need to select a data range > select the Analyze Data button on the Home tab.
To get additional data from a question, users will need to type in their query at the top of the Analyze Data settings pane and will then receive additional PivotTables, tables and charts.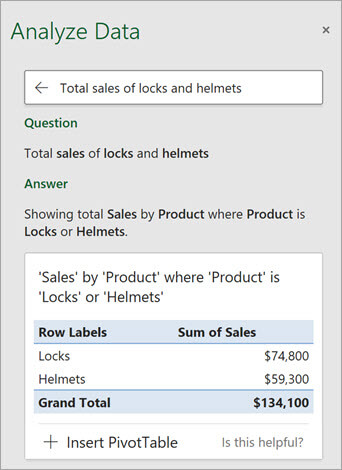 Fret not Mac users, there are couple of features that came down the pipe in July that included Resizable Conditional Formatting dialog boxes.
While a relatively minor update, it's still a nice attention to detail improvement that's a long time coming. Instead of selecting from the five conditional formatting rules, users can now freely resize the dialogue box to their specificities.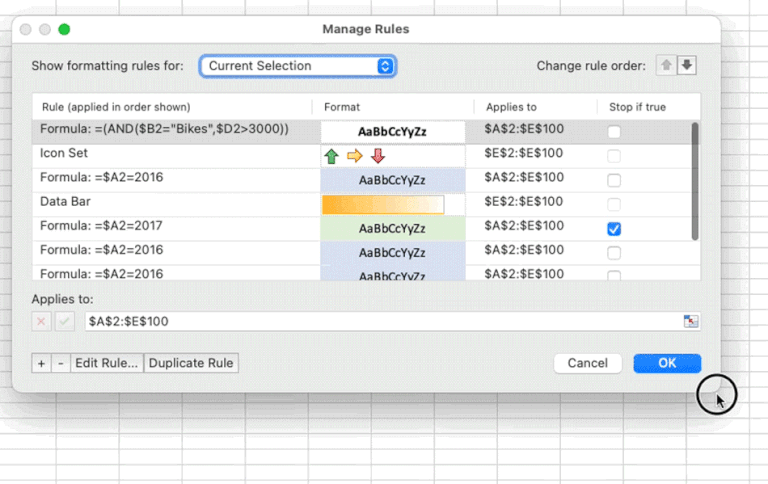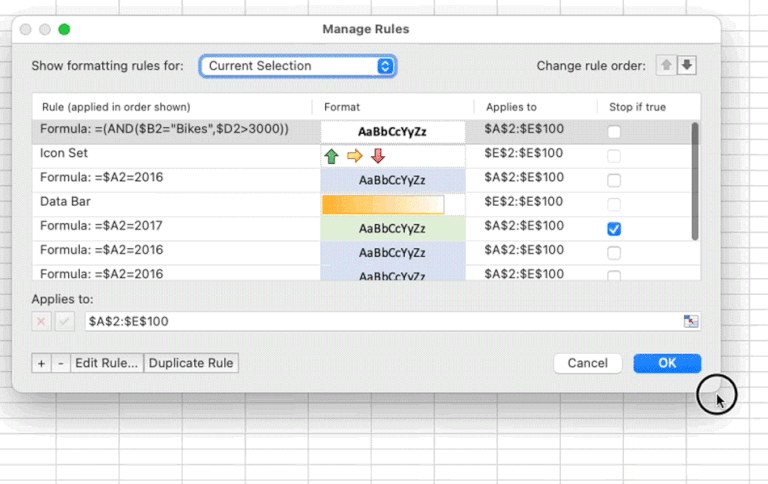 Unfortunately, the improvement is only for users of the Insider Beta channel. However, if you're in the Insider Beta channel be on the lookout Version 16.64 and build number 22070600 or later.
To get information on which features are available to you or find which version of Excel you're on, you can visit the Excel Features Flyer site.