Microsoft may have redesigned its Microsoft Store on Xbox consoles last fall, bringing some speed improvements along the way, but there's still some room for improvements. Gamers in non-anglocentric markets have been complaining for quite some time that the store listing don't mention the supported languages for games, but Microsoft seems to have finally listened.
Indeed, some Xbox gamers have noticed that the store listings for some games now include information about supported languages (via Windows Central). Microsoft's internal studio The Coalition seems to be leading the way, as Gears 5 and Gears Tactics are two Xbox Game Studios titles games that currently provide this information on the Microsoft Store.
To check if other store listings mention supported languages, you'll need to scroll down to the details section, press the RB button to go to highlights, and then a "Supported Languages" item may or may not appear below. When the information is available, a pop up will reveal supported languages for the game's interface, audio, and subtitles.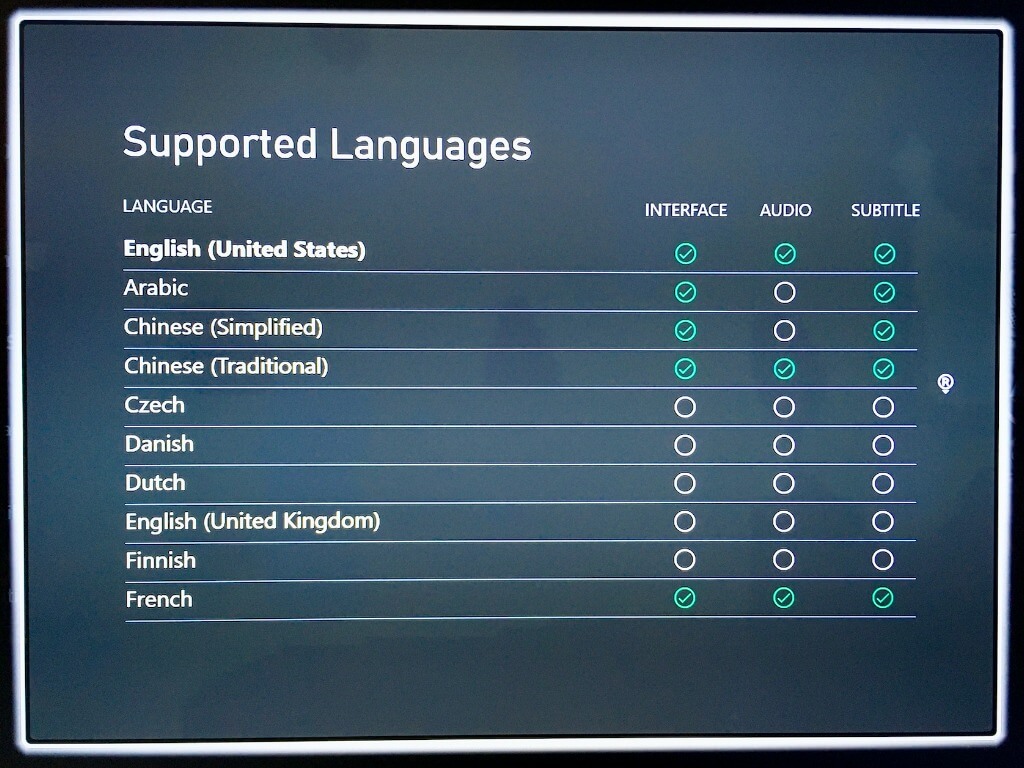 It remains to be seen if more games will add this information going forward, but it's good to see some improvements on the localization front. With Microsoft aiming to reach 2 billion gamers with Xbox Cloud Gaming, it's going to be very important for the Microsoft Store to be as exhaustive as possible.