Did Microsoft showcase too many Windows 10 features that were not fully baked during its latest annual developer conference? After Joe Belfiore recently confirmed that the new Timeline feature won't ship with the Fall Creators Update, many were wondering if the amazing Story Remix demo that Microsoft gave us at Build 2017 would be ready for the next major Windows 10 update.
Story Remix is already available in preview for Windows Insiders, though its most interesting features are still missing in action. If you watched the Build keynote in April, you may remember Microsoft showcasing how to anchor written notes to people in a video, and even better, the ability to import 3D objects. In a quite impressive demo, we saw how it was possible to anchor a fireball to a soccer ball for pretty epic results.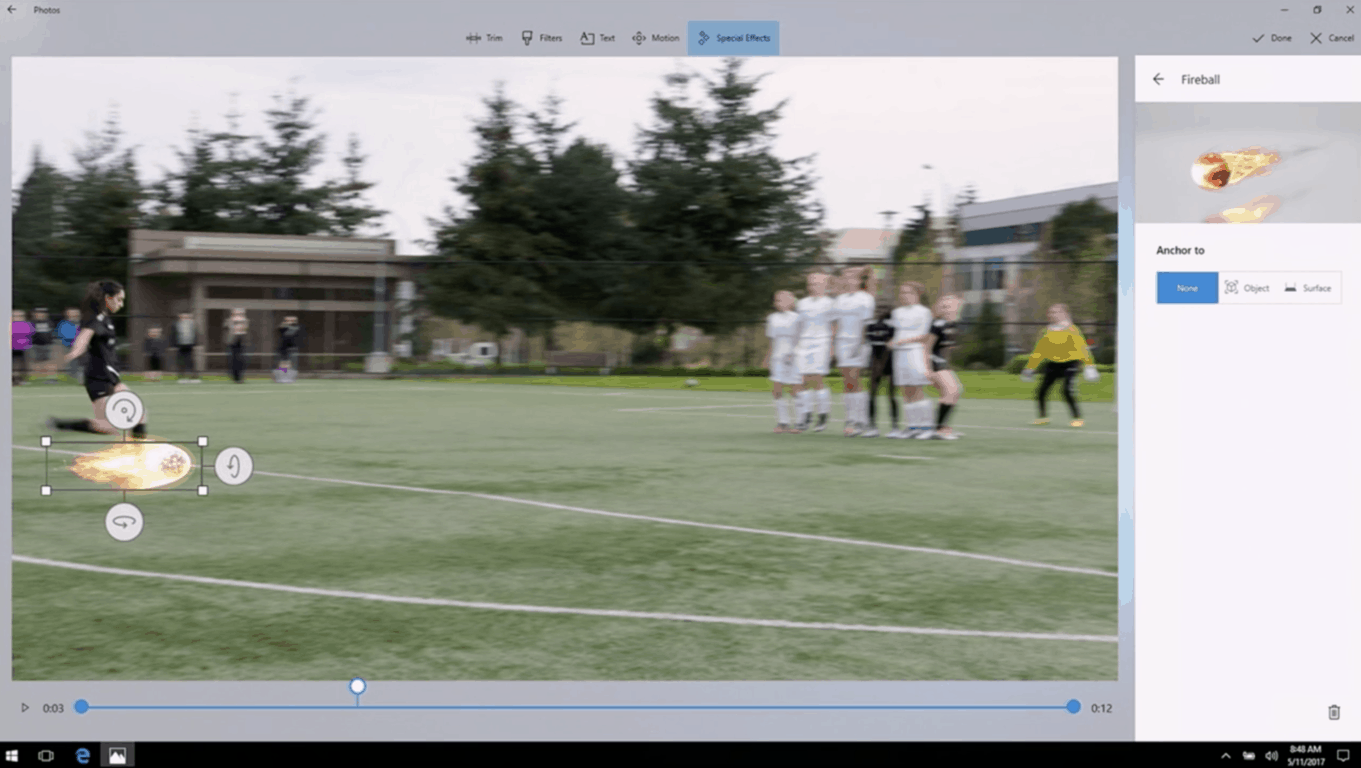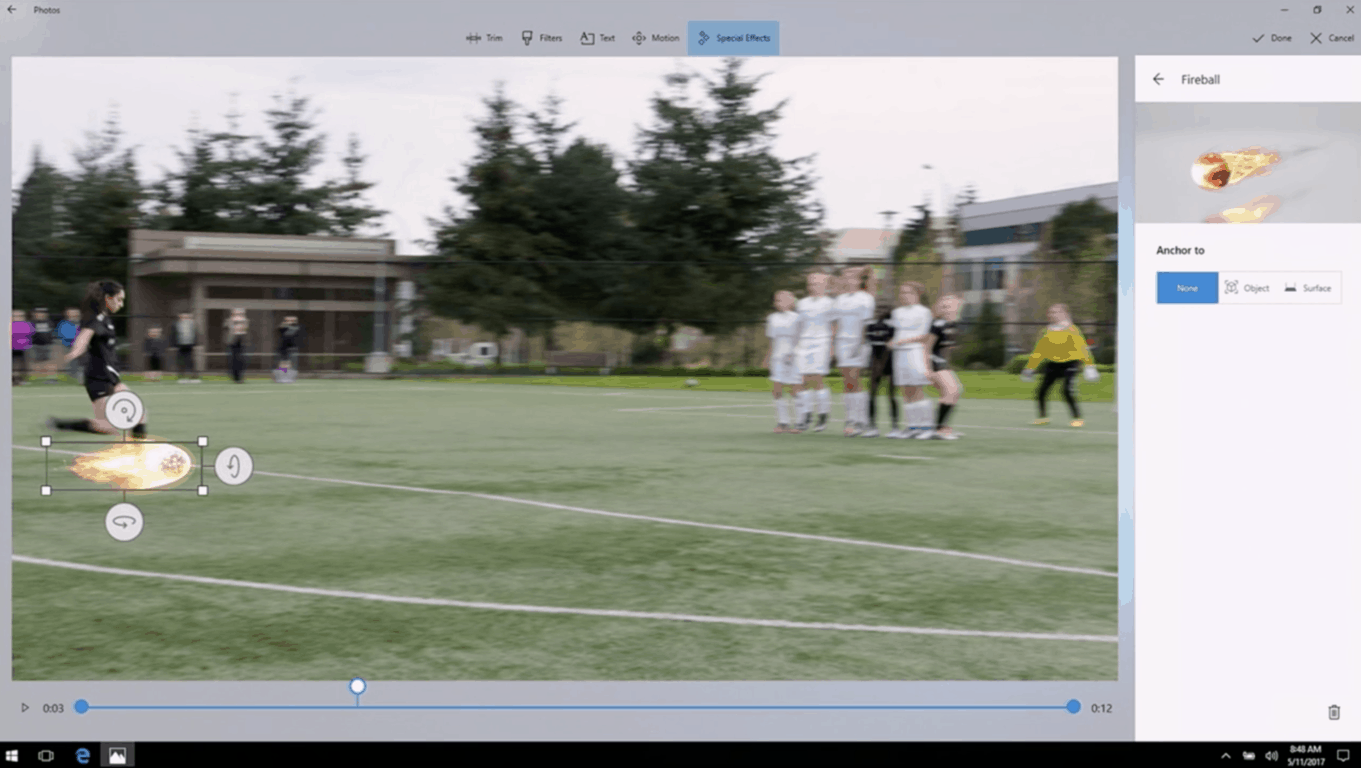 Unfortunately though, these exciting 3D features have reportedly been delayed and won't be ready for the Fall Creators Update. The news comes from Windows Central reporter Zac Bowden, who explained today that the much-anticipated Story Remix features will be tested first with Windows Insiders after the launch of the Fall Creators Update:
My contacts say that Story Remix itself will be ready with the Fall Creators Update, but being able to insert 3D objects and effects into your video; arguably Story Remix's blockbuster feature, still needs work and as such will not be showing up alongside the launch of the Fall Creators Update. I'm told Insiders can expect to see that functionality show up in the months after the Fall Creators Update launches, likely during the Redstone 4 development cycle.
Microsoft has yet to officially confirm that Story Remix won't be feature complete with the Windows 10 Fall Creators Update, and we'll let you know if we hear anything new. With two major Windows 10 updates every year, a delay wouldn't be really dramatic, but we still hope Microsoft will be more careful to not over promise and under deliver going forward.