Star Wars Episode VII: The Force Awakens may have only come out a few days ago but the latest entry in the Star Wars film franchise is already up for digital pre-order on Microsoft's movie platforms. That means that it can now be bought in the Store app on Windows 10 devices, the Xbox Video app on Windows Phones running pre-Windows 10 Mobile software, and in the Movies & TV app (or Films & TV app in some regions) on Xbox One. Buying the film on one platform will enable it for viewing on all others which use the same Microsoft account.

There has been no release date given for the eventual home release but those who pre-order now will gain instant access to the short featurette, Legacy.
The original six Star Wars films only premiered in the digital format earlier in 2015. Before then the only way to watch them was through purchasing a physical VHS, DVD, or Blu-ray. With The Force Awakens being offered for digital pre-order during the same week it premieres on cinema screens, it would appear that the franchise will be embracing the digital format from here on out. A physical DVD/Blu-ray release is also expected in the near future though.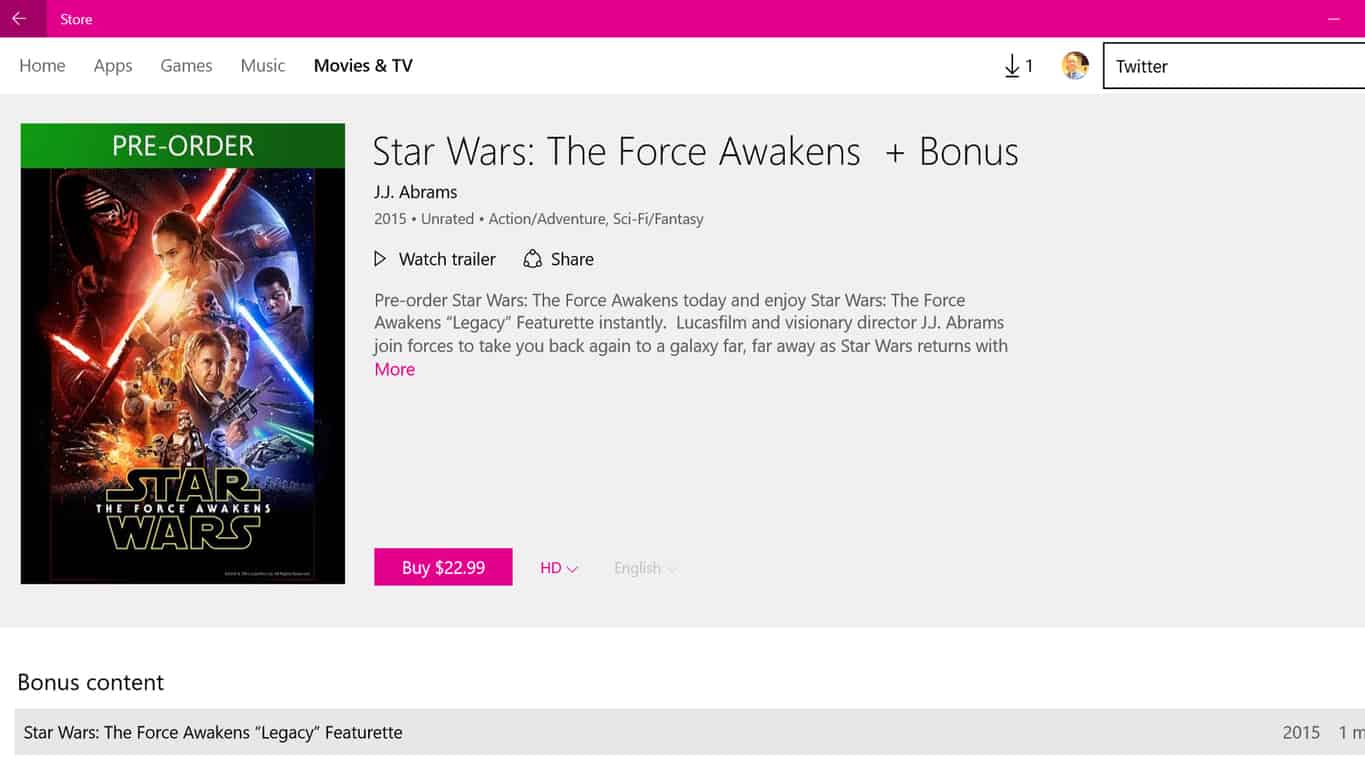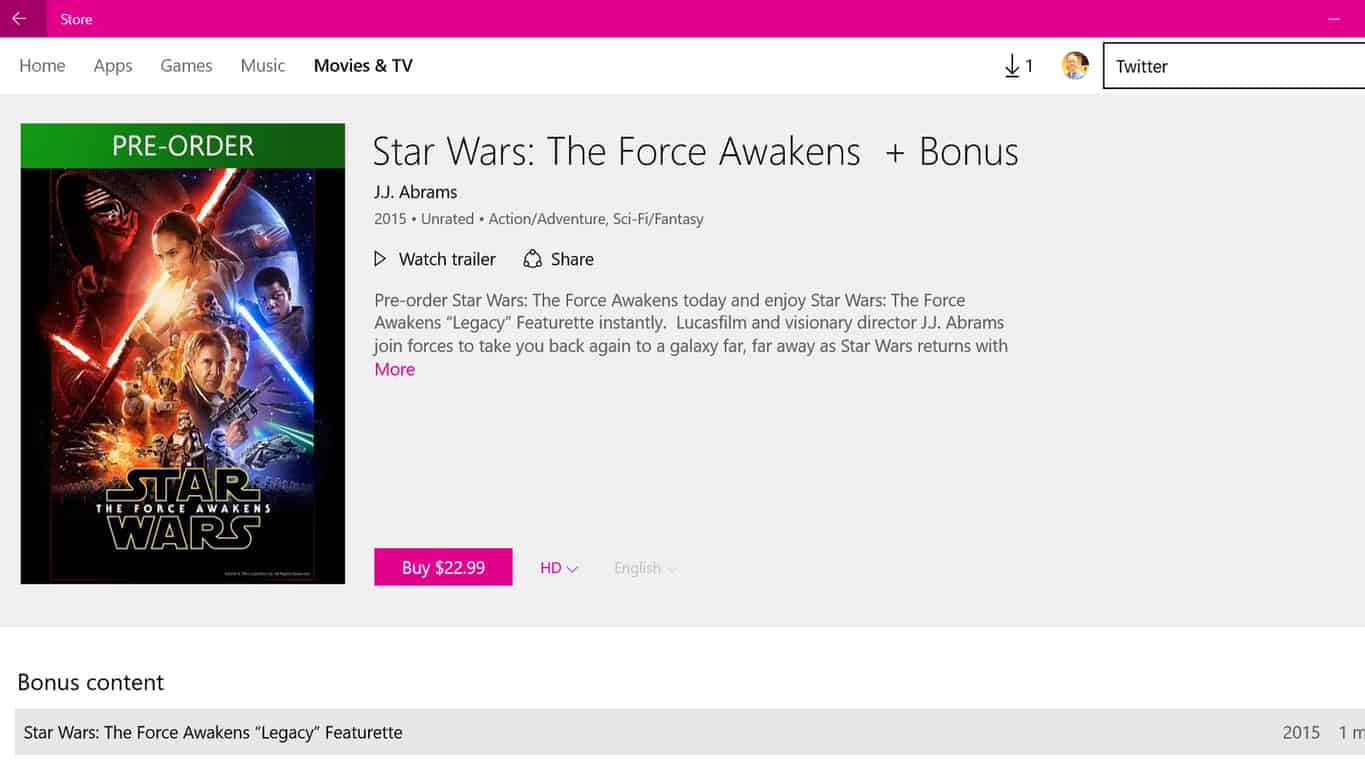 Are you going to pre-order the digital version of The Force Awakens or do you need to see it again before deciding if it's a worthy addition to the saga? The film has been garnering mostly positive reviews in general but like other entries in the saga, there are also aspects of it that have drawn criticism from fans and media. Perhaps you prefer to stick with the eventual The Force Awakens Blu-ray release which will likely come with more special features like audio commentary and deleted scenes? Are you happy we managed to get through one The Force Awakens article without using at least one cringe-inducing Star Wars pun? Let us know in the comments below.