Despite missing its own cautious projections for FY22 Q4, Microsoft's stock is up 4.8% as investors let the dust settle and sort through various gains the company presented yesterday.
Perhaps leading the bullish trade winds is Microsoft's confidently speculative projections for FY23 Q1, where the company believes it will continue double digit cloud growth.
Just before Microsoft held its earnings call at the end of the day yesterday, corporate vice president Frank Shaw blasted off a list gains each of the company's businesses raked in for Q4 via a Twitter thread.
And we are seeing higher monthly usage of @Windows 11 applications, with double-digit increases in time spent across creative work, collaboration, gaming, media, and writing code.

— Frank X. Shaw (@fxshaw) July 26, 2022
Among the items highlighted by Shaw were revenue increases for LinkedIn Marketing Solutions which surpassed $5B in annual revenue, various Security Solutions accounting for a 40% increase in the division's revenue, along with the newsworthy Netflix advertising partnership which should boost its Microsoft advertising revenue in the future.
Xbox
Looking into more specific segments such as gaming, Microsoft fell victim to pandemic inflating behaviors as did many. Total Xbox revenue dropped by 7% with hardware declining 11% year over year. In addition, Xbox content and services saw a 6% decline in revenue which Microsoft's believes is a result of lower engagement hours.
The results are a mixed bag when looking at the numbers as it appears that while coming off its previously highest revenue quarters, Game Pass helped level losses from the hardware side of the Xbox division.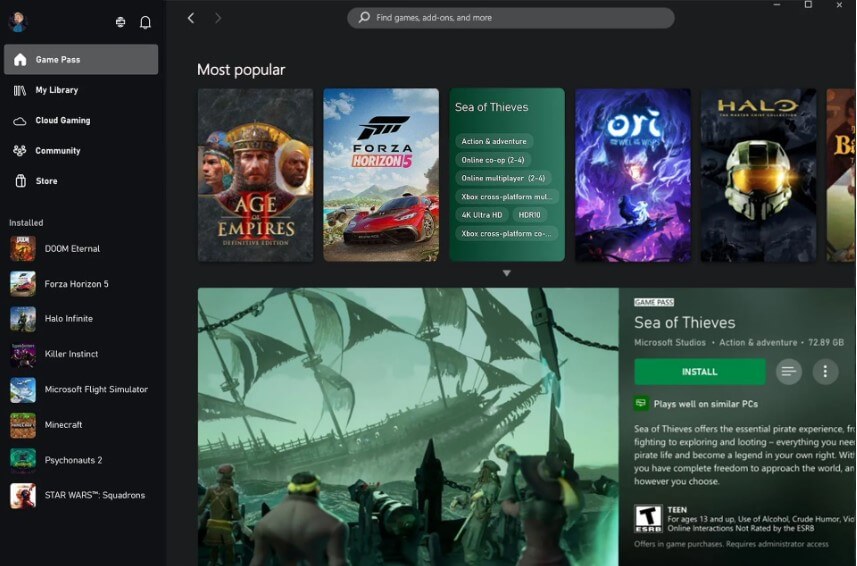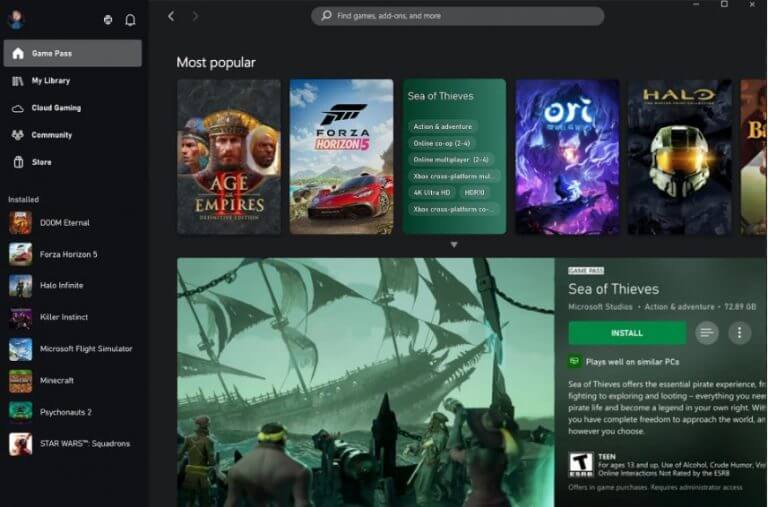 The entire Xbox division was down 7% year over year but it was Game Pass' shallower 6% decline in revenue that helped stabilize the hardware losses that came in at 11% for the quarter.
Cloud
Another business that saw declines was Microsoft's golden goose cloud business which missed the projected $21.09B revenue rate despite growing from $17.38B to $20.91B within the quarterly year.
Buried under the dower headlines is the fact that gross margin dollars grew by 15% and revenue for the sector was up 20% year over year.
Azure contributed its own 40% growth in revenue from server products, bringing up the rear with a 22% revenue gain year over year.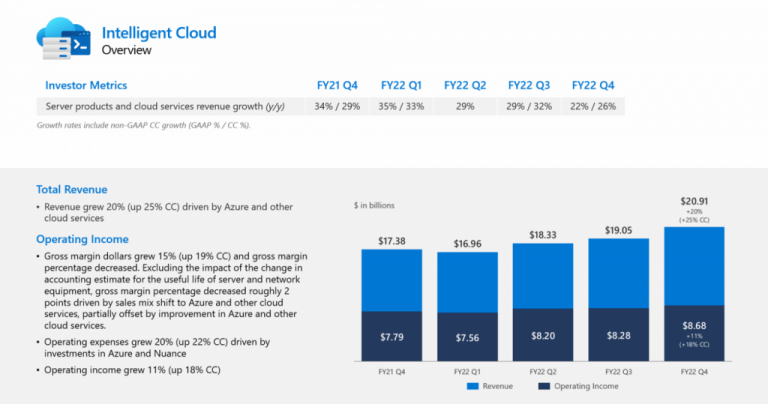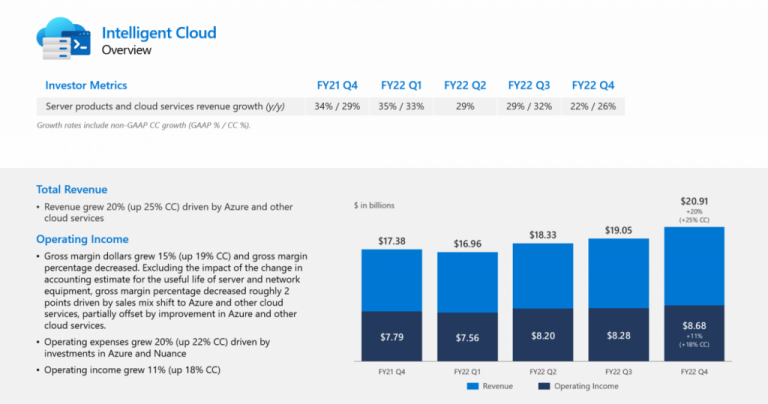 Even though Microsoft missed its own goal for Q4, market analysts seem optimistic about future revenue gains as Wedbush analysts Daniel Ives puts it, "Shockingly robust and speaks volumes about cloud demand holding up."
Ives is speaking of the rather turbulent economic environment that's had several tech companies missing their intended targets for the recent quarter.
Windows & Surface
Lastly, there is fun stuff we like to indulge in here at OnMSFT which is the More Personal Computing segment which has seen relatively better days.
The entire section could be summed up as operating expenses increased while operating income decreased.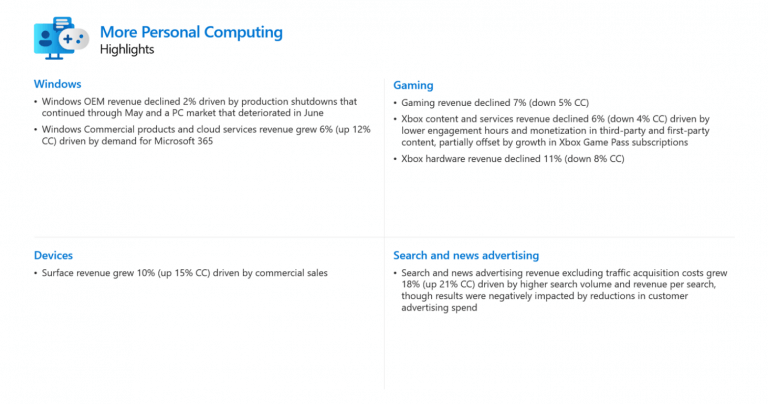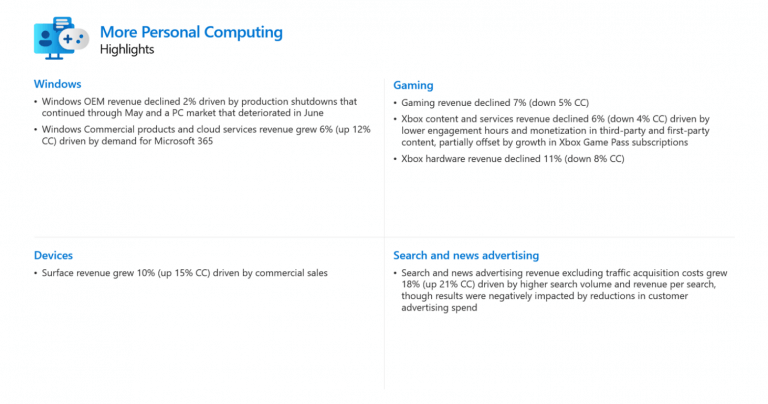 Windows OEM revenue declined by 2% with production shutdowns being attributed to the loss.
The aforementioned Xbox division is bundled in the business portfolio with its losses as well, and the Surface hardware business saw a modest 10% revenue gain and Microsoft is projecting that trend will continue in the near future.
Is Microsoft on the right track for continued success? Let us know in the comments below.