You already can sync your history, bookmarks, collections, and other items across different devices with Microsoft Edge, but Microsoft is now adding one more thing to the list (via Neowin.)
Spotted by a Redditor, now in testing with Canary Channel Edge Insiders is the ability to sync your favorite PWAs across different devices. This Edge Canary user installed three sites as PWAs on one of his devices and opened Edge Canary on another device, and then found the same apps as installable in the All Apps section of the browser. Of course, the apps are grayed out, with the option to Install manually.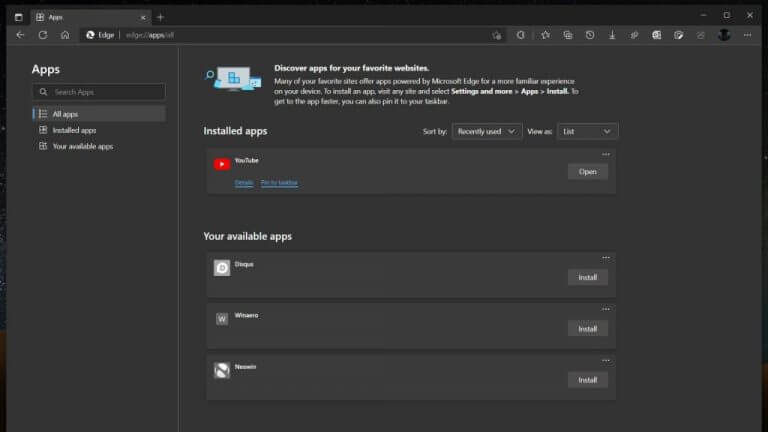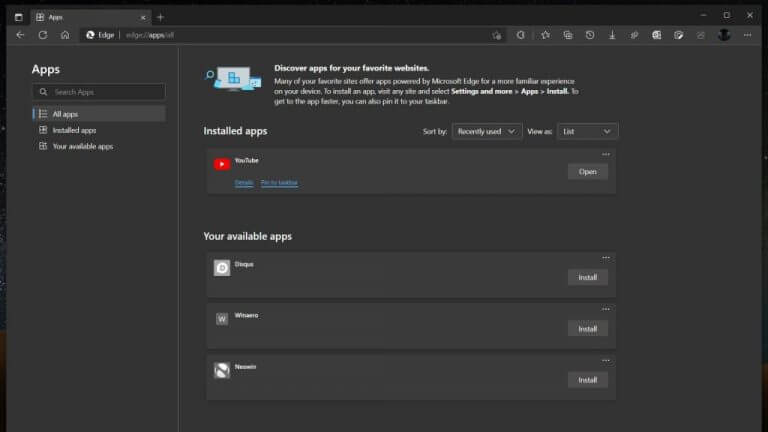 At the moment, this seems to be a controlled feature, as we're not seeing it on our end. However, for folks who own multiple PCs, Macs, or Linux devices, this is sure to be useful as it makes getting up to speed with the browser easier. Once rolled out to everyone, you'll no longer have to go diving through menus and set each app as a PWA in each install of Edge. You'll rather just have to depend on Edge syncing and doing all the heavy lifting for you.