After Microsoft shipped a major update for its Sticky Notes app last week, it seems that this UWP app may well become a very important app for the company. Indeed, the new cloud syncing feature introduced in Sticky Notes 3.0 means that notes not only sync across Windows 10 PCs, but they now also sync with Microsoft's Outlook desktop app.
The synergy with Outlook on the desktop was discovered by OneWindows.es (via MSPoweruser), and this pretty much makes Sticky Notes a modern, task-focused app for managing Outlook notes. There is definitely some similarity with Microsoft To-Do, which has also recently become a modern client for managing Outlook Tasks.
For those unfamiliar, the Outlook desktop app has dedicated sections for Notes and Tasks (Tasks are basically notes with optional reminders), and those can sync to the cloud if you use an Outlook.com or Office 365 account. For most users though, using Outlook on the desktop to take notes is probably overkill, and Microsoft has already has more lightweight and elegant solutions including OneNote or even the legacy Notepad app.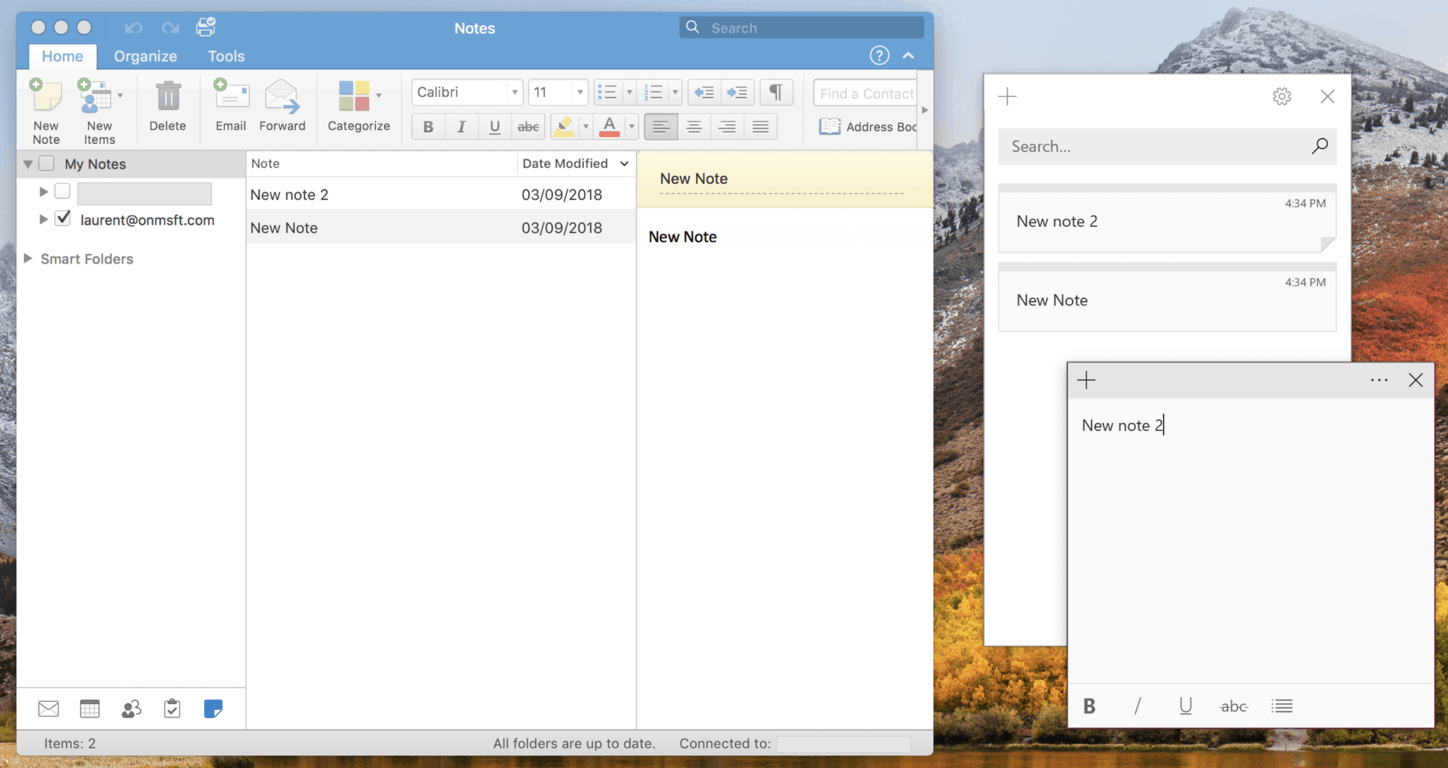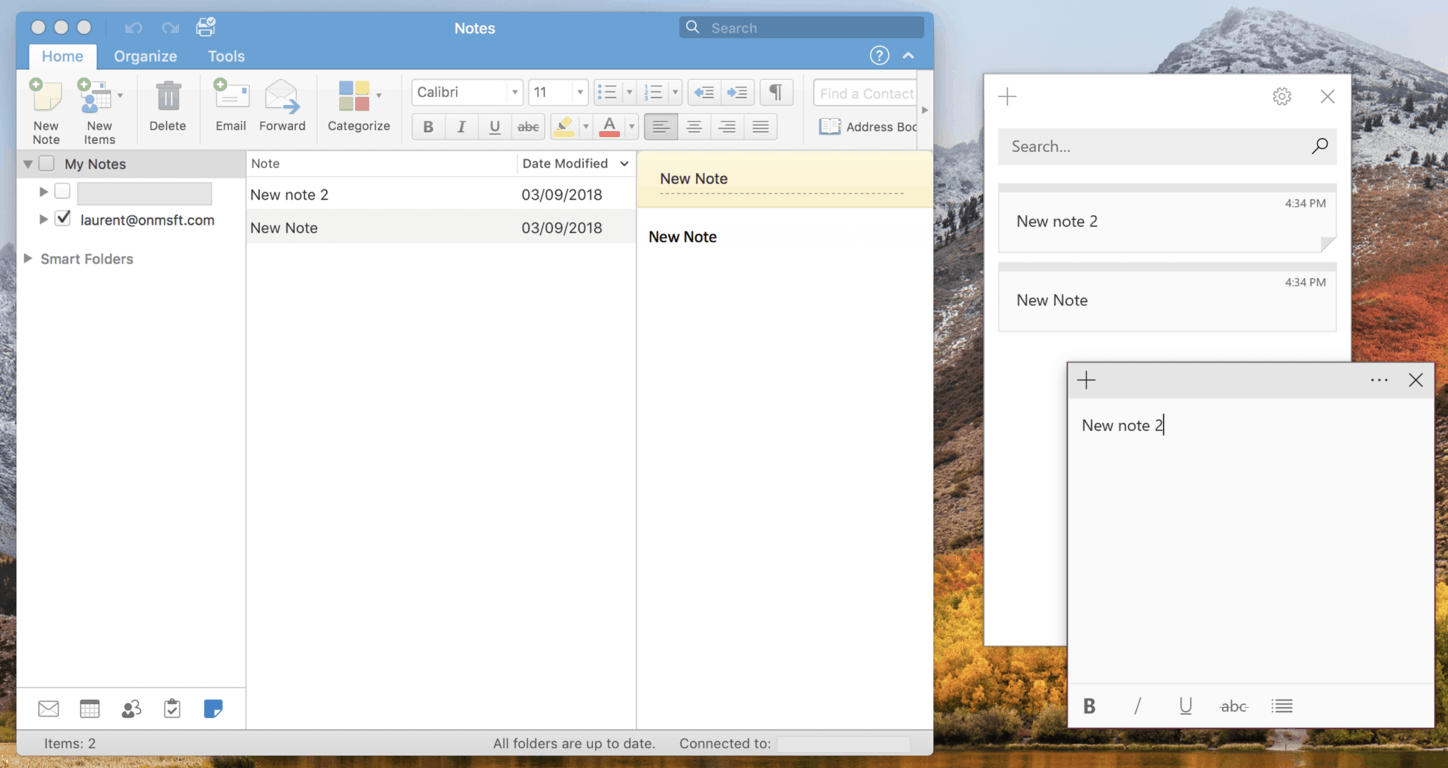 The truth is, some consumers love the versatility of all-in-one apps like Outlook on the desktop, while others prefer lightweigtht and task-focused apps like the ones they use on their smartphone or tablet. And compared to OneNote, Sticky Notes does have some real advantages, including the fact that you can stick notes on your desktop. It's also worth noting that OneNote for Windows 10 dropped support for local notebooks, and you also can't use it without a Microsoft account.
In the end, it seems that Microsoft has created new modern apps for all the core features of Outlook on desktop: To-Do and Sticky Notes now complement People, Mail and Calendar, and all of these apps except To-Do come pre-installed on Windows 10. For now, Sticky Notes 3.0 is still only available for Skip Ahead Insiders, but we expect Microsoft to get serious about promoting this app once it becomes generally available.