Slacker Radio, a popular online music streaming service only available in the US and Canada, has just updated their app for Windows 10 PCs. Reddit user inteller spotted the new app yesterday, and the official changelog, while fairly short, is quite interesting:
This build enables users on Windows 10 PC's, tablets, and Xbox One consoles to install and use Slacker Radio as a native Windows 10 application.
Technically, this app is still exclusive to Windows 10 PCs (a Windows phone app is also available but has yet to update its design for Windows 10 Mobile) but the mention of its availability on the Xbox One is quite premature. Yes, Universal Windows 10 apps are coming to the Xbox One, but not before the Anniversary Update and the Unified Windows Store ships on Microsoft's gaming console later in the summer.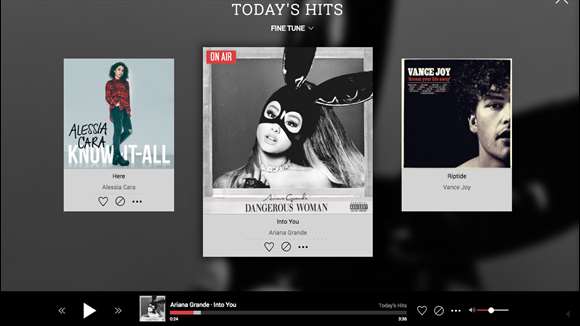 While the Slacker Radio's new Windows 10 design looks nice, some users on Reddit report that this new version could be a hybrid web app as it doesn't scale properly when you reduce it. Moreover, the apps seems unable to stream music in the background. For those of you who want to try it, here are the app's features:
Install and listen for free with no monthly listening limits
Heart and Ban tracks to quickly and easily personalize your experience
Hundreds of expert-programmed stations
Create custom stations with your favorite artists and songs
Commercial-free experience with unlimited song skips (Slacker Radio Plus subscribers only)
Play songs, albums and artists on demand for (Slacker Radio Premium subscribers only)
You can download Slacker Radio on your Windows 10 PC from the download link below, let us know in the comments if you think this new version is better than the old one.