Despite being among the top-considered teleconferencing solutions in the market, the Skype team is finding itself having to promote its more casual friendly solutions in the wake of new competition.
Begun the video conferencing wars have.
While Zoom seems to be on the lips of most people as the go-to service for hosting everything from business meetings to weddings, there is an equally growing concern about its privacy and security handling of user data; and to that end, the Skype team is looking to regain mindshare by positioning itself as the safer Zoom alternative.
Late in 2019, Skype began testing its Meet Now feature that functionally gave the platform the same hassle-free experience being touted by Zoom users daily.
Meet Now appears as a new button in the new Skype Insider build, and clicking it will open a window where you can see a call link you can share with others. Again, the nice thing is that even users without a Skype account will be able to participate to the group call, but "Meet Now" also creates a regular group chat where you can send messages to other participants.
However, Meet Now was rolled out to only Insiders and given no public air to showcase a solution to arguably the biggest hurdle casual users have with the platform, regarding the need for a Microsoft account for use.
In addition to lowering the barrier to entry by removing the asinine need of a Microsoft account ID with Meet Now, Skype is already a more secure platform than Zoom at the moment and is offering more features for free.
Along with Meet Now, users will also get the customary ability to utilize picture-in-picture when navigating away from the app in progress, split-view mode as well as the ability to record meetings and have those recordings stored for up to 30 days.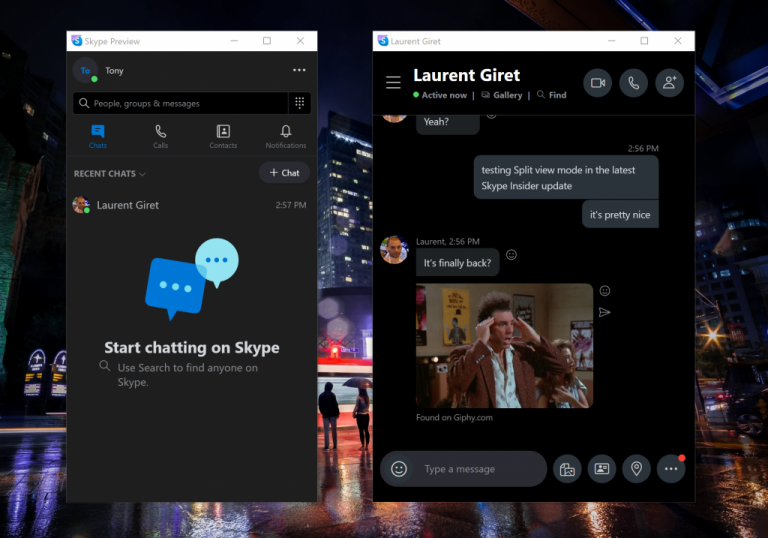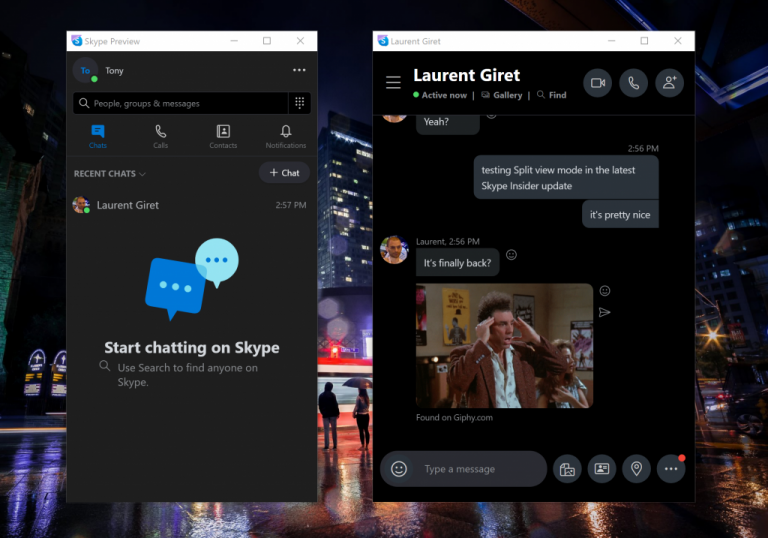 It remains to be seen how well Skype markets Meet Now and when it will make it a full-fledged part of the platform, but as Zoom continues to take fire for its handling of user data and security flaws, it would serve Microsoft well to rush out a bunch of ads promoting its latest features to stem the loss of mindshare it is currently experiencing.