Skype is enjoying some resurgence these days as more and more people rely on messaging apps to keep in touch during the coronavirus outbreak. The Microsoft-owned service isn't enjoying the same level of momentum as other video calling apps such Zoom these days, but with an ubiquitous presence and 40 million users every day, it's still a force to be reckoned with.
Skype is also updated every two weeks or so, and the latest Insider update (8.59.76.26) that is now rolling out on all platforms is bringing some interesting features. On Windows, you can now send any files from File Explorer with Skype, with the app now being integrated with the right-click menu.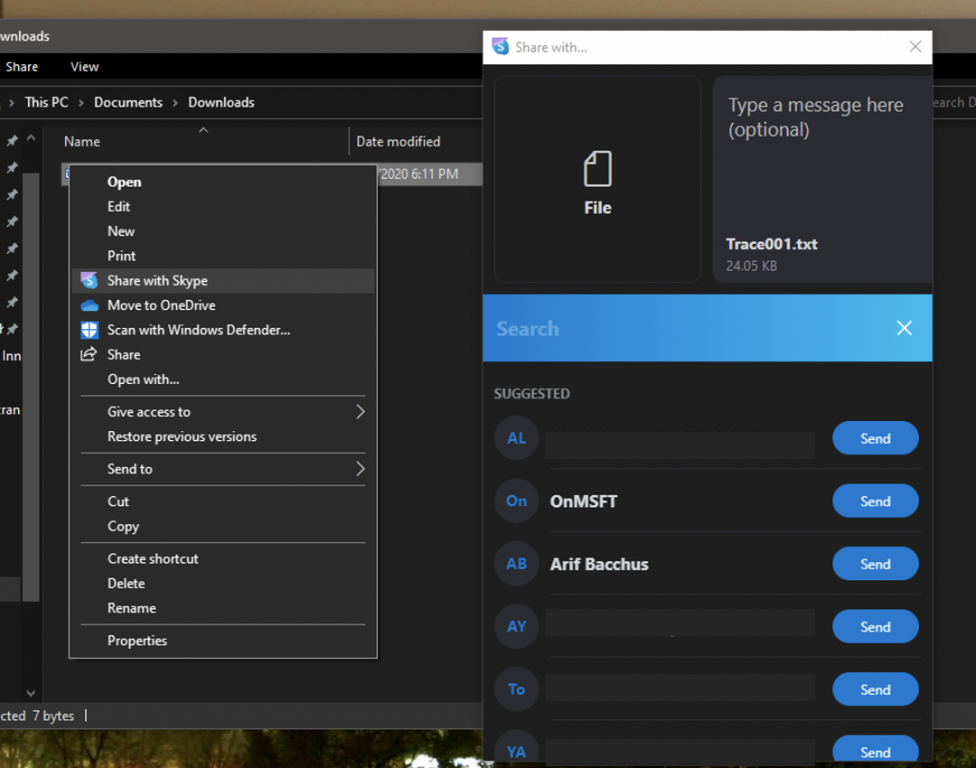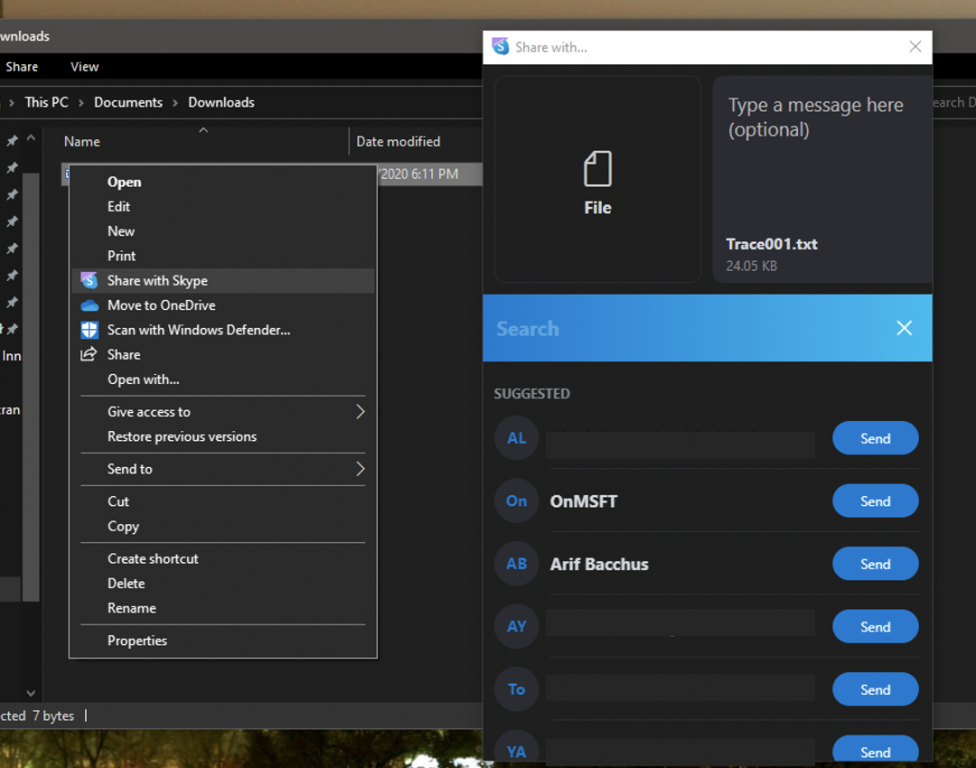 The update also includes minor improvements including the ability to end an ongoing call directly from your Recent Chat list, and you can also now use the Shift or Crtl/CMd buttons to delete multiple contacts at once in your contact list. The Skype team says that the new features will roll out gradually, so you may need to wait a little bit before seeing them. The Skype Insider app can be downloaded on your platform of choice on this page, and it's also available on the web.