There seems to be an ongoing sea animals theme with Skype in the classroom: we told you last week how a teacher was using Skype to educate pupils about the penguins of Antartica, and the Skype team is now sharing with us how the team behind Ocean First Institute is using Skype to help students learn the truth about sharks.
Ocean First Institute is a non-profit organization that is promoting the protection of our marine environments. They have been using Skype in the Classroom since 2014, and have so far conducted over 240 Skype sessions with over 7,000 students across the globe to explain them the importance of the ocean and marine life. And more than that, they can really help pupils traumatized by cult-classic movies like "Jaws" or "Sharknado" to overcome their fear of sharks.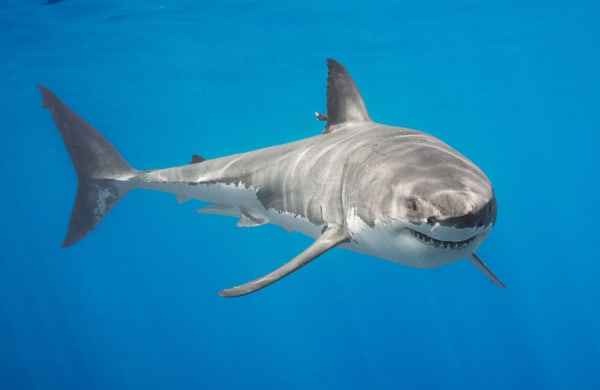 Dr. Mikki McComb-Kobza, Ocean First's Executive Director, explained to the Skype team why the organization decided to use Skype in the Classroom:
I thought it was the greatest way to share my knowledge and passion with interested teachers and students all over the world. In just one day I might be with a class in Cambodia, London and then Sydney. It's incredible to have this opportunity to engage students without any barriers. I am talking to students every week and some weeks I do 10 or 11 sessions. It's fantastic and I learn so much from the students and their questions.
She also gave many interesting details about what happens during a typical Skype session:
Kids are natural scientists and they love animals. They want to know about sharks because they are a bit scary and misunderstood. I show clips of very unique shark species — when they see there are sharks that glow in the dark, that can walk on land, that look like pieces of carpets — they are hooked! It's a new way to see sharks and students love to ask questions about each shark and why they have these remarkable adaptations.
I close by sharing that sharks are in trouble today, because we are taking too many of them out of the ocean for food and fins. Sharks need protection, from us. I let students know how they can be part of the solution.
I have had so many magical opportunities to tell young people to pursue their dreams no matter how unlikely and no matter what others might say. Being a lady that wrangles sharks isn't really normal and I am ok with that. I think many young people I talk with think that it's ok too.
These are definitely inspiring words, and the people behind Ocean First Institute also deserve credit to help us realize how our fears can always be overcomed with knowledge. By the way, if you want to know more about their activities, please watch this video below:
It's always interesting to discover new use cases for Skype in the Classroom, and we hope to continue to tell you more of these inspiring stories this year.