Today has been a busy day for the Skype team so far. Following the release of a minor update to the Skype iOS app and the introduction of new free Skype Meeting feature for businesses, the team has just published another blog post to announce some welcome improvements to photo, video and document sharing on Skype.
Millions of people use Skype to send holiday photos, videos, and documents every day, making file sharing one of Skype's most popular features," explains the blog post. But as there is always room for improvement, the team has been testing different file size limits for file sharing over the last few weeks. In the end, the engineers decided to settle for a limit of a 300MB per file as "this accommodates almost all the file sizes shared over Skype, and has been working well for our millions of users since it started rolling out several weeks ago.
Starting today, if you're using the latest version of Skype on your device then you will be able to share files, pictures, and videos of up to 300MB with friends and groups, even if they're offline. Moreover, the Skype team explains that it's also now possible to download a file multiple files on different devices, though we're a bit surprised over this bit as we thought that it had always been possible to do it.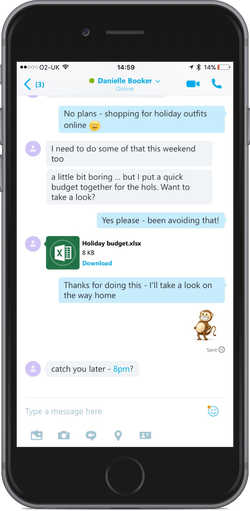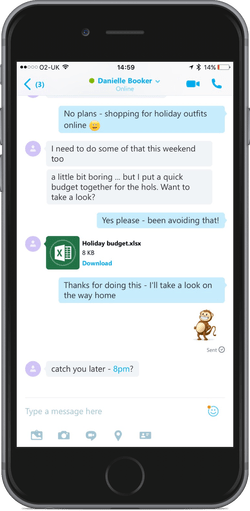 While the 300MB may well be enough for the majority of Skype users, those of you who need to send bigger files will need to fall back on cloud storage services such as Microsoft's OneDrive which currently offers 5GB of free storage (unless you applied to keep your free 15GB storage earlier this year). If you often use Skype to share heavy files with your contacts, are you happy that the messaging app now allows you to send larger files? Please tell us more about your Skype habits in the comments below.