Ever since Microsoft introduced the new Skype, the company has been adding new features to the experience of the application across iOS, Android, and Windows 10. Today, the company is highlighting one of these new aspects, a new Snapchat-like photo effects component for the Skype Highlights feature.
Microsoft is calling photo effects "smart, whimsical effects, like quirky face stickers and witty captions." The photo effects work with both the selfie camera and the world camera, allowing a user to see customized smart effects based on what Skype sees in a picture.  Effects are powered by Sprinkles by Microsoft, an app which also allows a user to make photos fun in 2 seconds.
With photo effects on Skype, you can easily add a dash of wit and creativity to your everyday moments. Share decorated photos with your friends and family via chat or on your Highlights. We're excited to see how you use photo effects to add more fun to your conversations, photos, and Highlights!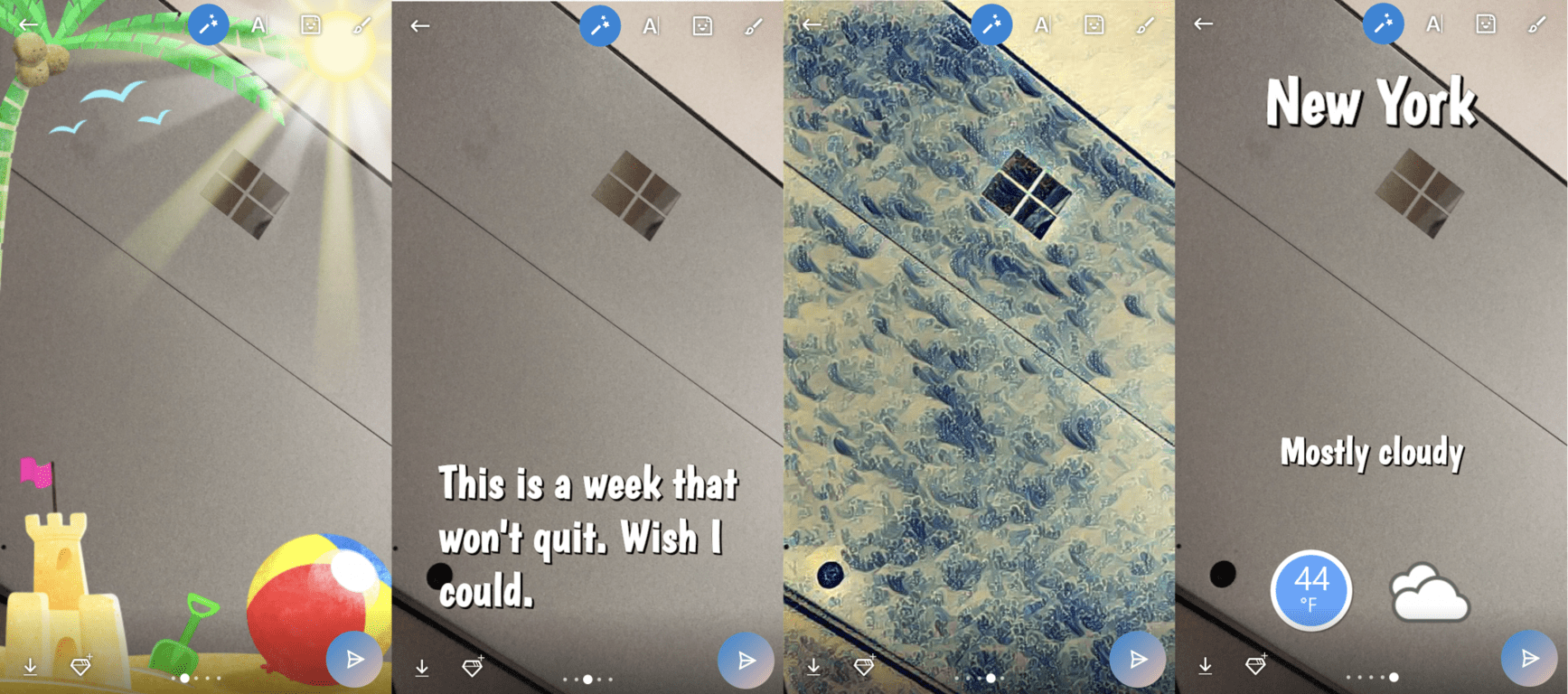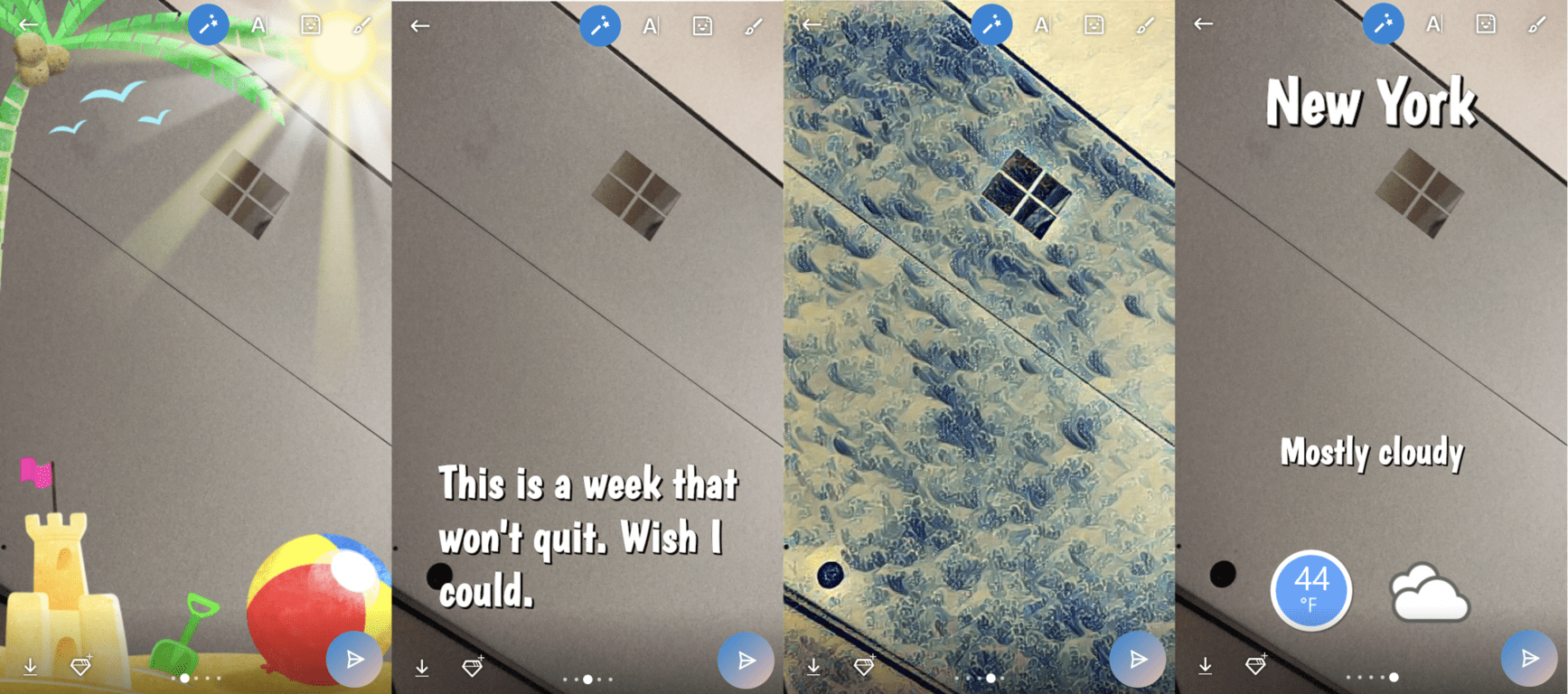 To use the new feature, a user needs to swipe right from the home screen on Skype for iOS or Android to get to the camera. After that, the user can take a photo and add the photo effects by pressing on the magic wand button in the top portion of the screen. Just like with Snapchat filters, the photo effects can be browsed by swiping right.
We've included a collection of the effects above, such as a witty auto-suggested caption, a beach and wave themed effect, and the location and temperature. Microsoft is saying that Photo effects will always change, so its best to check on them on different days of the week and during holidays.