Microsoft has made some substantial progress on its Skype Windows 10 app over the past few weeks, bringing it more in line with the Skype apps on iOS, Android, macOS, Linux and previous versions of Windows. Today, the Skype team penned a blog post to recap all the new features that recently made their way to the universal app.
Interestingly, the blog post doesn't mention the addition of some Fluent Design touches, which all Windows 10 users can see in the just released version 12.10.572.0. That's right, the left sidebar is now slightly transparent, and you can also see the "Reveal" lighting effect when hovering your mouse over it.
You may have missed it, but there is now a Gallery button at the top of all your Skype conversations. This handy feature helps you easily find previously shared content including links, files, pictures and videos.
Other recent additions to the Skype Windows 10 app include the new notification panel, which lists @mentions in group notifications, reactions to your messages and more. The profile page has also been revamped, replacing the toggles for " Do Not Disturb" and "Do Not share my presence" with a more straightforward "Status" field.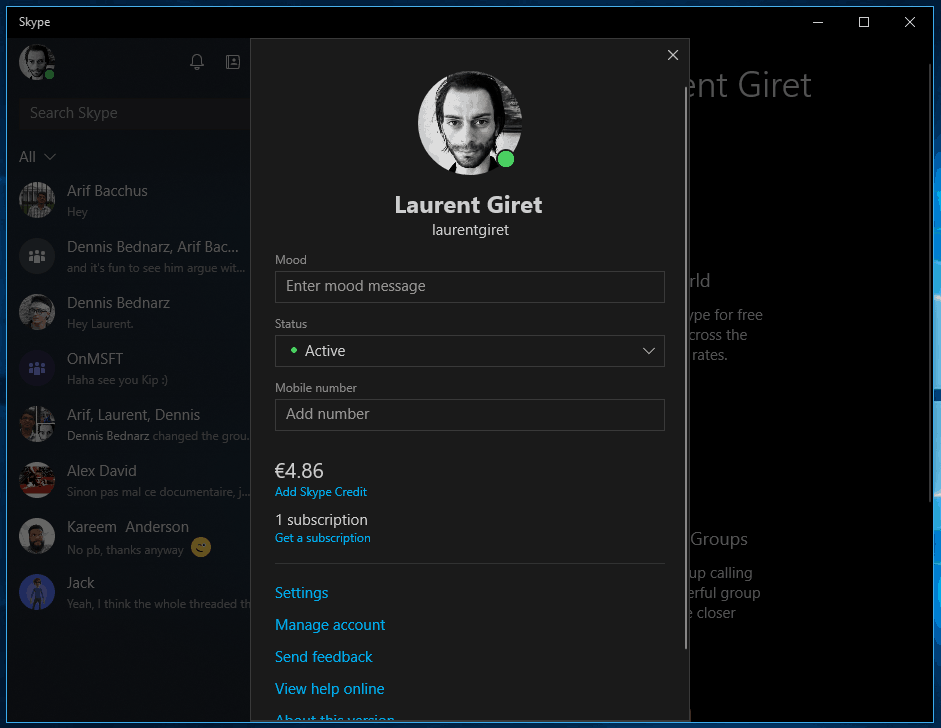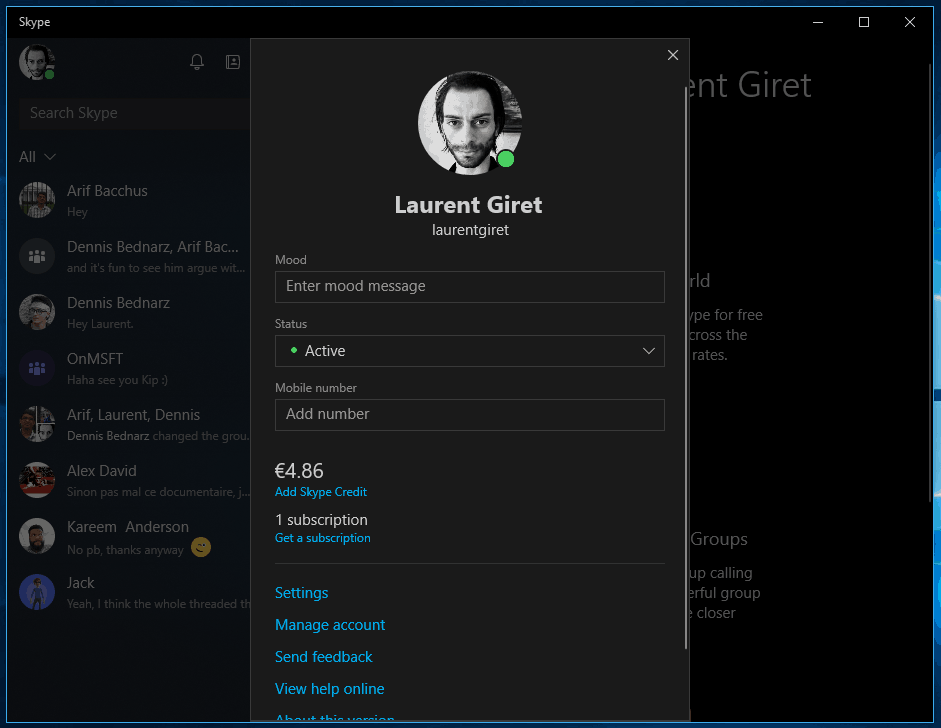 Microsoft still has a lot of work to do to achieve feature parity with other versions of the app, and that includes add-ins support (PayPal, Giphy, etc.). Still, the Skype Windows 10 app is slowly getting better and we hope it will continue to improve over the next couple of months.