Seems as though the Xbox team is looking to reward its long time Insider participants with more than just badges these days.
Instead of another badge some Insiders may be privy to an exclusive Avatar shirt.
Not all Xbox Insiders are entitled to the free shirt, but those who have reached level 10+ status as an Insider will be eligble to grab the new garb according to the screen grab by Redditor evilrastan.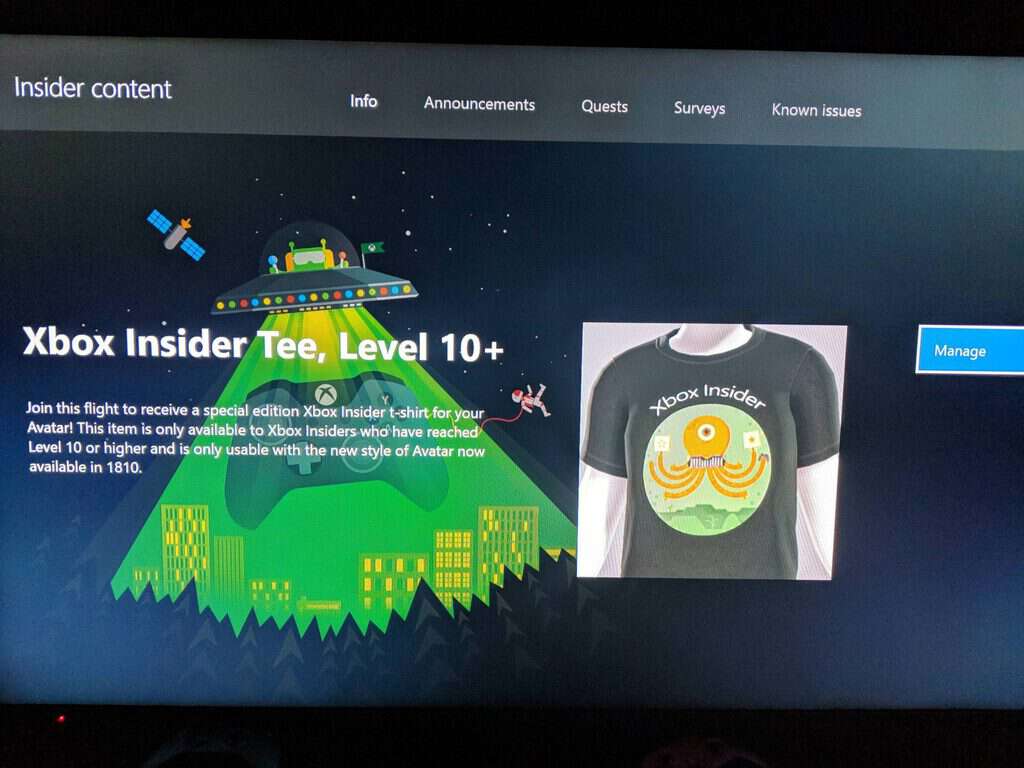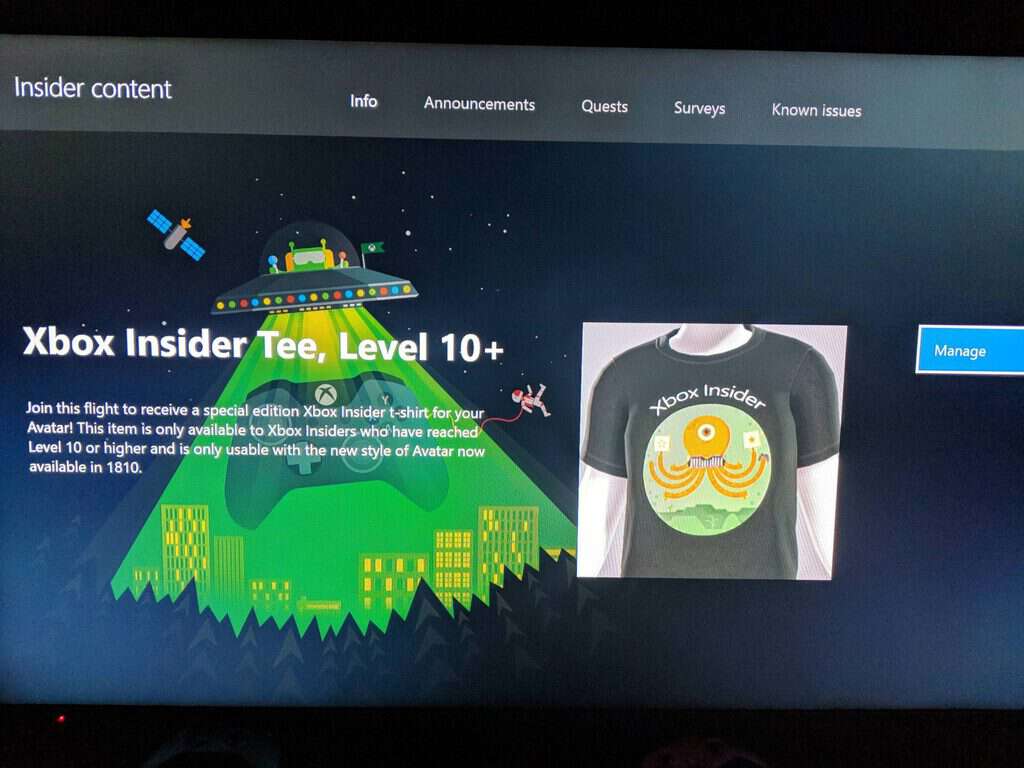 The Xbox team has yet to publically acknowledge the shrits availability, but it's rare that a reveal with this level of detail amounts to nothing more than a mistake.
If you're an Xbox Insider with a level 10+ ranking head over to the Insider content page to see if you qualify for the new swag.