More details about Microsoft's new reporting segments have emerged. As we reported yesterday, Microsoft has announced its new 'new' financial reporting structure. Microsoft's new plan is to trim down the semantic word categorization of its business segments from five to three. Microsoft is moving away from filing its business segments under Devices and Consumers and Commercial areas, each with sub categories such as Hardware, Licensing (in both areas) and undisclosed 'Other' sections.
The new reporting structure now consist of three neatly titled catch-all segments, Productivity and Business Processes, Intelligent Cloud, and More Personal Computing. Thanks to folks over at Business Insider who caught an SEC filling document from Microsoft, we're given an early look at which businesses will shine with the company's new structure.
Items of note to consider are the one-time massive write down of the Nokia acquisition that stands at $7.6 billion dollars. There are other "Corporate and Other" segments that aren't entirely broken out but account for some broader expenses from the company. Some of the "Corporate and Other" segments cover items such as legal disputes, administrative costs and on-going licensing deals.
Nevertheless, based on the numbers, it comes as no surprise that Microsoft's Intelligent Cloud segment is a shining star, and will look to be for some time to come. Items such as Windows Server, Azure Cloud, Visual Studios, and SQL Servers are showing solid growth. Meanwhile, the More Personal Computing segment took a hit as it incurred losses from Xbox One development costs and a free Windows 10 upgrade campaign.


We are also able to see exactly where each of Microsoft's business areas fall into each of the new reporting segments. As for Microsoft's Productivity and Business Processes:
Office Commercial, including volume licensing and subscriptions to Office 365 Commercial, for products and services such as Microsoft Office, Exchange, SharePoint, and Skype for Business, and related Client Access Licenses ("CALs").
Office Consumer, including Office sold through retail or through an Office 365 Consumer subscription, and revenue from Outlook.com, OneDrive, and consumer Skype services.
Microsoft Dynamics business solutions, including Dynamics ERP products, Dynamics CRM on-premises, and Dynamics CRM Online ("Microsoft Dynamics").
Expect Microsoft to spend a lot of time on its new all-star segment, Intelligent Cloud, that now houses:
Server products and services, including Windows Server, Microsoft SQL Server, Visual Studio, System Center, and related CALs, as well as Microsoft Azure.
Enterprise Services, including Premier Support Services and Microsoft Consulting Services.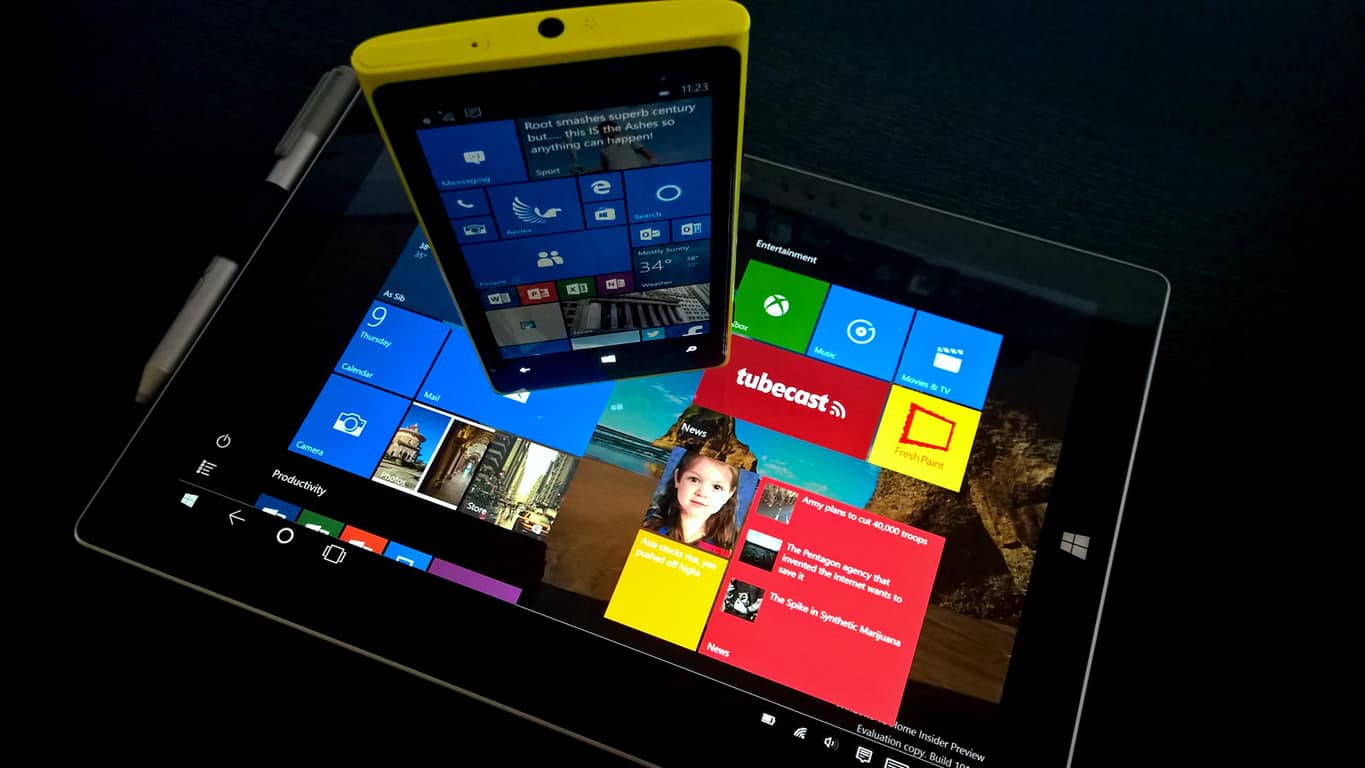 As much as it would perhaps like to shy away from, rounding up the rear is Microsoft's More Personal Computing segment that includes all the stuff we like discussing:
Windows, including Windows OEM licensing ("Windows OEM") and other non-volume licensing of the Windows operating system, volume licensing of the Windows operating system ("Windows VL"), patent licensing, Windows Embedded, MSN display advertising, and Windows Phone licensing.
Devices, including phones, Surface, and Microsoft PC accessories.
Gaming, including Xbox hardware; Xbox Live, comprising transactions, subscriptions, and advertising; first-party video games; and second- and third-party video game royalties.
Search advertising.
Clearly, Microsoft is hedging its bets by no longer obscuring its businesses in sub-categories and layers of cross reporting. As a whole, each of the three new business segments will need to stand on their own going forward, and Microsoft seems prepared to identify outlying products and services.