Yesterday, Microsoft announced some exciting AI-powered features to be added to Office 365 this month. By the end of December, the company will roll out Intelligent Search to OneDrive and Sharepoint for Office 365 commercial subscribers, which will make it possible to search for words in your images stored in the cloud.
"Using computer vision technology, when you upload the image, the location data (if available) from a photograph (such as Oslo, Norway), and the identification and extraction of text will happen automatically and become searchable," the company explained in a blog post yesterday. In the image below, you can see how searching for the word "coffee" in Sharepoint or OneDrive can surface a relevant receipt that has been previously captured and uploaded.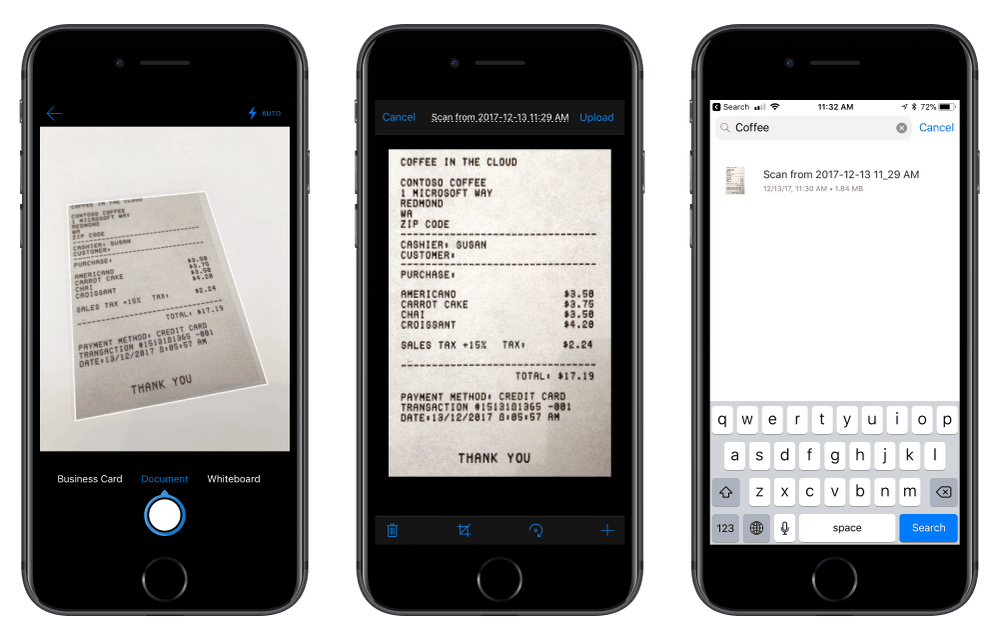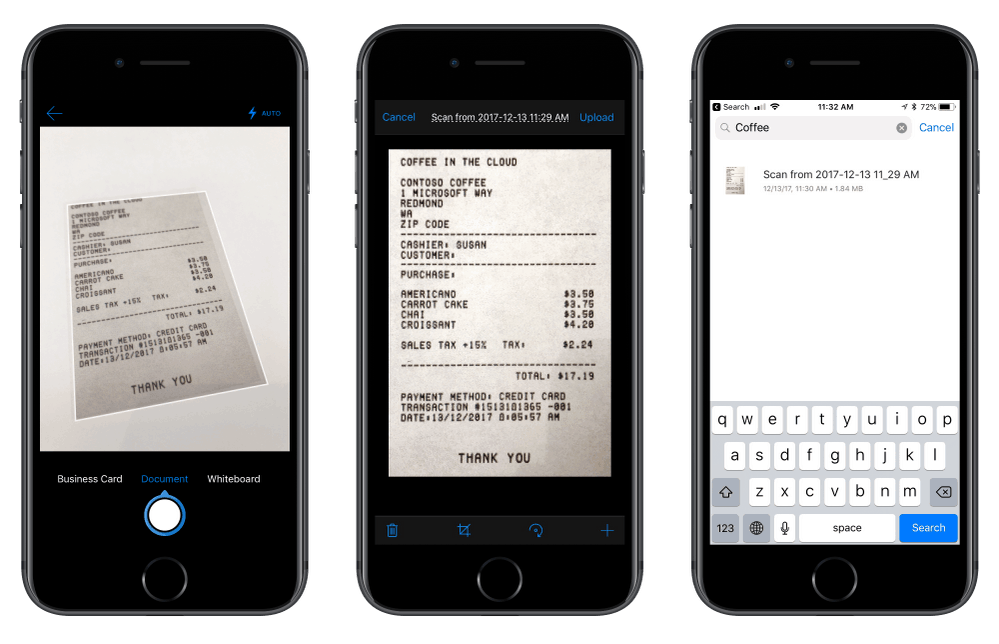 Microsoft says that this new intelligent search capabilities will work with 21 different image formats, but English is currently the only supported language for text identification. "In the future, we'll automatically look at the language set on the SharePoint site that the image was uploaded to and translate the type into that language. In the case of OneDrive, we'll translate it to the language you have set in your preferences," the company explained.