Is that the bat signal we see through the clouds? You know what that means! Yes, the fans of Batman Arkham games will be excited to hear the latest rumor!
According to a post on Eurogamer, the Batman Arkham HD Collection will be releasing on June 10th of this year for Xbox One and Playstation 4. The picture, supposedly taken by a Gamestop employee, also reveals that the pre-order will begin tomorrow, April 19!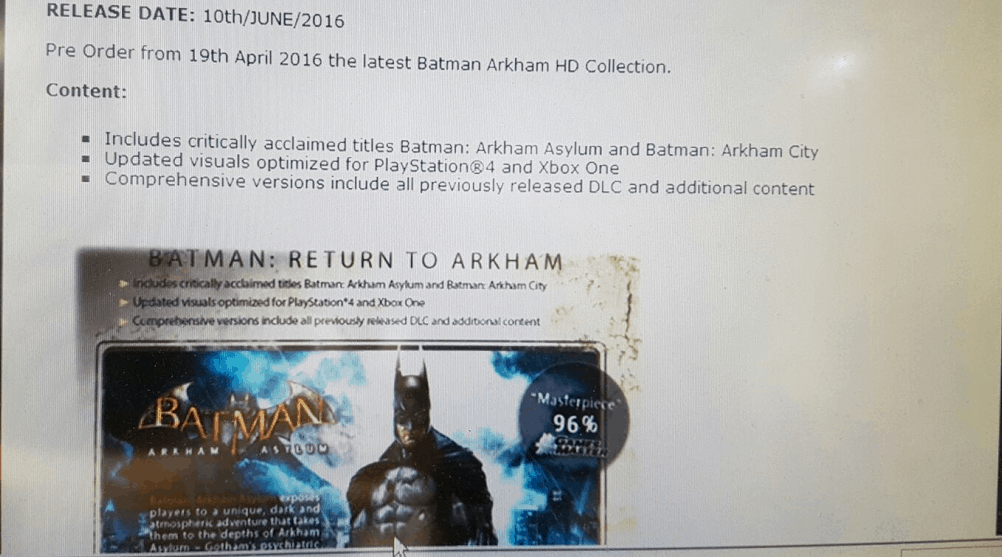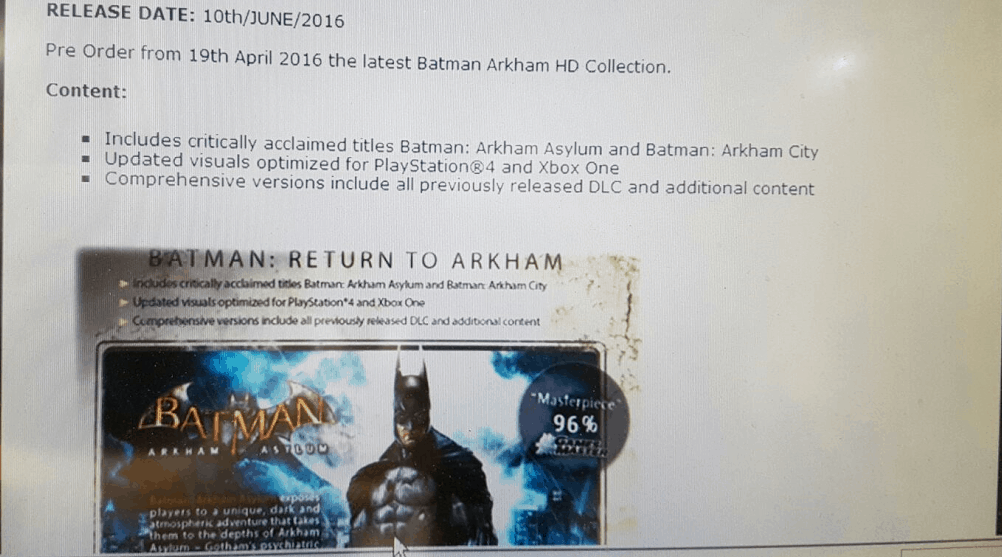 The collection includes both Batman:Arkham Asylum and Batman: Arkham City games and they will include all the DLC and added content since release. Both games are well known for their open world immersion, stunning graphics, and smooth gameplay. Plus, who doesn't like punching The Joker square in the jaw? With such a huge acceptance by fans and critics alike, the games were accredited for bringing the 'Batman' series back to life in the video game world.
Marketed as Batman: Return to Arkham, the screenshot doesn't have any information about if Arkham Origins will be joining the rest of the series on Xbox One. Likely due to being made by Warner Brothers' Montreal instead of Rocksteady.
The enthralling storytelling of the Arkham games has driven fans to play for countless hours beating up henchmen and slaying their favorite villains.  Now that Batman: Arkham Knight has wrapped up the series on Xbox One, it's safe to say that seeing these remastered releases wouldn't be too far-fetched to believe.
This isn't the first time we've heard rumor about the Arkham series making its debut on the Xbox One. Last March, we caught wind of IGN Italy expecting the popular franchise remastered by the holidays of last year. Seems that didn't quite pan out. But at least this time we only have to wait one more day to find out! POW!