Earlier this year, Microsoft announced its plans to sunset Wunderlist, the task manager app it acquired in 2015 that has now been replaced by Microsoft To-Do. Wunderlist will finally shut down on May 6, and the Redmond giant has started sending emails to Wunderlist users to remind them to import their tasks into Microsoft To-Do as soon as possible.
If you have yet to make the transition to Microsoft To-Do, here's a step by step guide to help you import your Wunderlist tasks into the app:
Download the Microsoft To Do app on Windows 10 or macOS
Sign in with your Microsoft account, or create one if you don't already have one
Go into Settings, and click on the Wunderlist button to import your tasks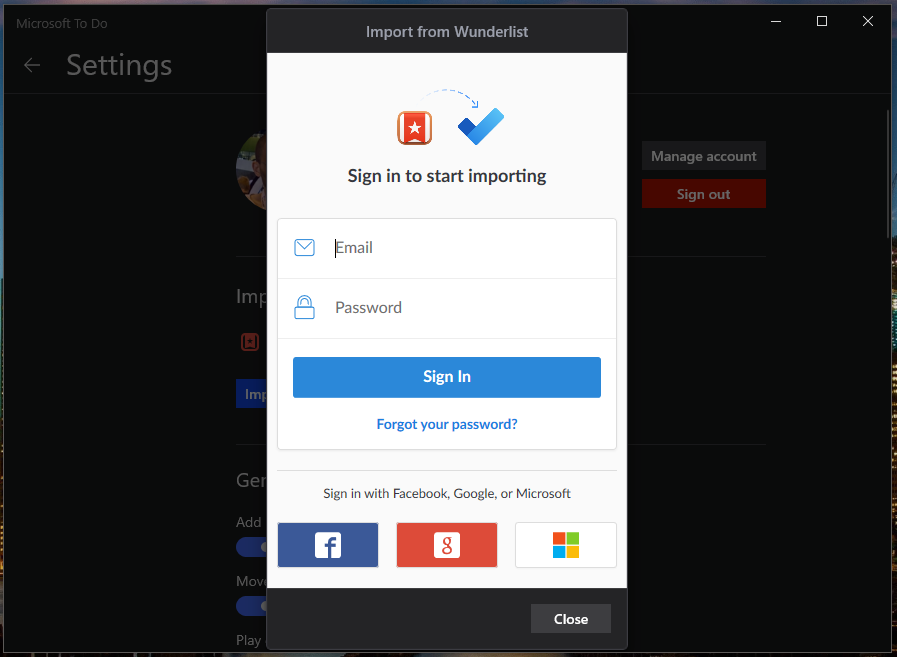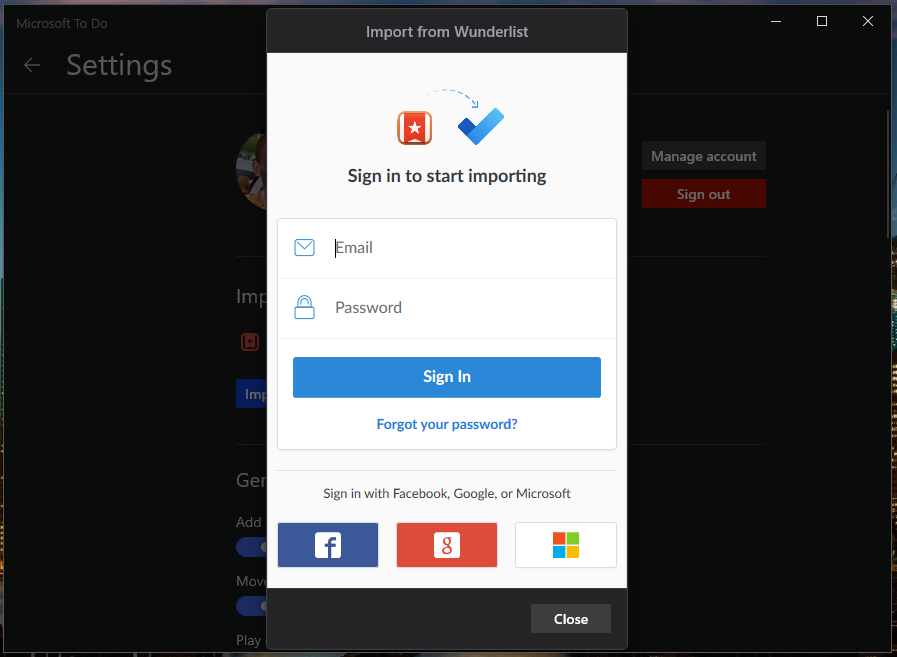 Microsoft To Do now offers plenty of power-user features including list sharing, subtasks, folders, reminders and due dates, file attachments, as well as a dark mode. Since Microsoft has recently added Microsoft To Do to the Microsoft Mobile Apps and Experiences org, you should expect this app to get even more attention in the future.
Even though Wunderlist will stop syncing tasks starting May 6, users will still be able to migrate tasks and lists into Microsoft To Do until June 30. Do you think Microsoft To Do has already surpassed Wunderlist, or will you miss using the latter? Let us know in the comments below.