If Microsoft has recently started flighting Windows 11 builds in both the Windows Insider Dev and Beta channels recently, the company has started warning Dev channel testers that upcoming flights are going to be less stable. The release notes for recent Dev channel flights did include a note recommending Dev Channel Insiders to consider switching to the Beta channel if they'd prefer to keep testing more stable builds of Windows 11, but that was apparently not enough.
According to a report from Italian blog HTNovo, Microsoft has started sending emails to Dev Channel Insiders that say a bit more about what to expect from future flights. "We will soon be flighting early development builds in the Dev Channel. These builds may be less stable and won't align with the version of Windows 11 expected to be available to the general public later this year," the email reads.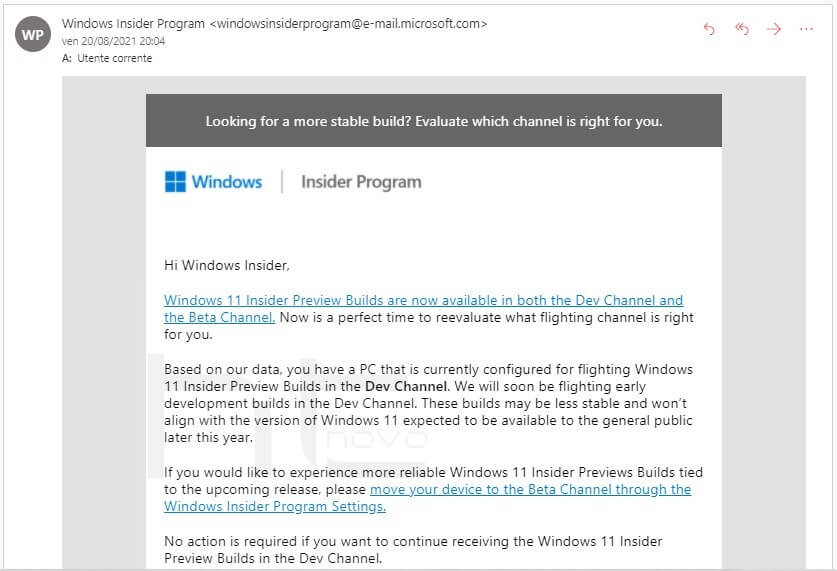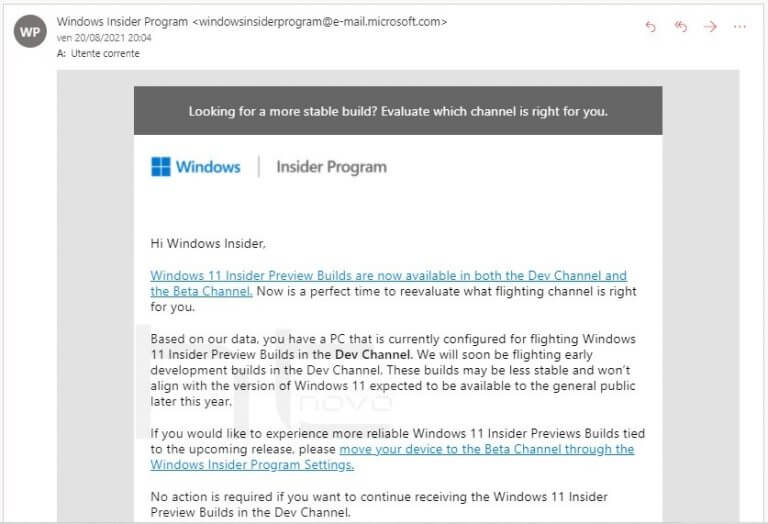 With the Dev Channel set to receive more advanced Windows 11 builds going forward, testers who want to switch to the Beta channel now can Open Settings > Windows Update > Windows Insider Program, select 'Choose your Insider settings', and then select the Beta channel. The latter is now expected to work as an equivalent to the Release Preview Ring for Windows 11, and Windows Central's Zac Bowden tweeted yesterday that sign-off on a "final" Windows 11 build could happen in mid-September.
Heard MS might announce the GA date for Windows 11 in the next week or two. Sign-off on a "final build" expected in mid-Sept. If I were a betting man, I'd wager October 19 is the GA date… guess we'll see soon enough.

— Zac Bowden (@zacbowden) August 23, 2021
We'll see what happens in the coming weeks, but the latest Windows 11 builds still need more polish and Microsoft has yet to start testing much-anticipated features such as Android apps on Windows 11. The company has also released the first official Windows 11 ISOs last week, but Windows 11 on ARMs builds are also not yet available for owners of Surface Pro X and other ARM-powered Windows PCs.