A Reddit user by the name of Twenty20SE has spotted a rather amusing Easter egg in the recently released remaster of Voodoo Vince on the Xbox One. The Easter egg contains a tombstone for Microsoft's Head of Xbox, Phil Spencer and a caption that suggests Spencer regretted not making a sequel to Voodoo Vince after its initial release. Here's the image of the tombstone: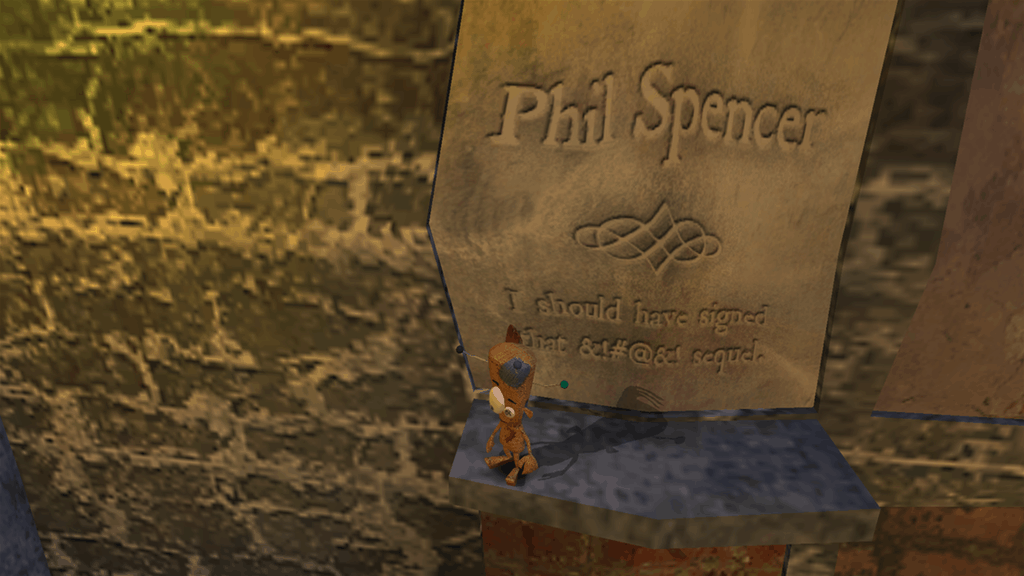 Voodoo Vince is a 3D platformer that came out on the original Xbox. The game was re-released on the new Xbox One console this week with updated graphics and, as this Easter egg suggests, a few new additions to the game's content.
Have you spotted any other Easter eggs in Voodoo Vince? Let us know in the comments.