Microsoft is looking to improve it's already highly touted attachable Surface keyboard with a new feature that could be hinting at a possible redesign of the hardware.
According to a new patent for the Surface keyboard (via Windows Report), Microsoft may be planning to incorporate a haptic feedback feature set to possibly compensate for an upcoming reduction in key travel as it looks to optimize surface area.
Currently, the Surface Keyboard utilizes a mechanical keyboard set up which balances the use of compression pads, scissor switches, springs, and rubber housings under each key to provide a physical depression from 0.2mm to 1.00mm in an attempt to offer the best typing experience on a detachable keyboard.
To its credit, the current Microsoft keyboard has unwittingly become the standard bearer for a detachable keyboard experience.
With this new January 2019 issued patent, it appears Microsoft is set to introduce a new "haptic element" as well as "haptic module" that would sit alongside its mechanical keyboard and offer an additional physical sense of depression.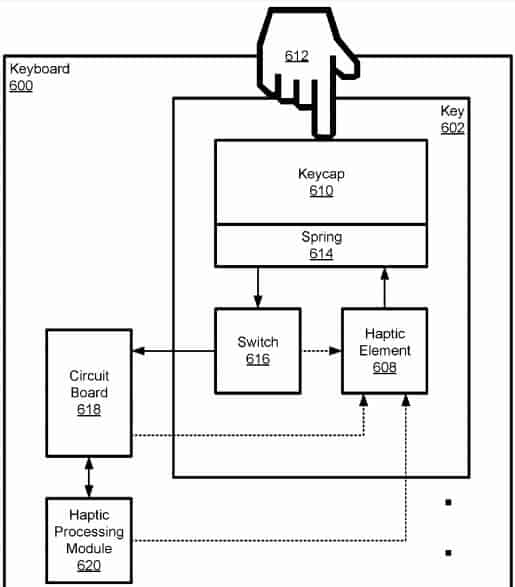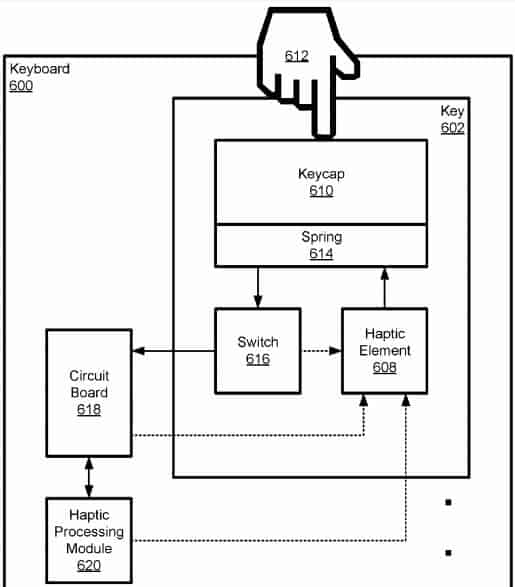 Speculating, just like Apple did with its MacBook touchpads, Microsoft too could be setting up a future in which its user become accustomed to the haptic feedback much more than the perception of physical key depression. In a future where haptic feedback becomes the norm, Microsoft's Surface keyboard could be a welcomed development.