Parallels Toolbox 3, the latest version of Parallels' suite of easy-to-use tools is launching today on Windows and Mac. Compared to the version 1.5 (for Windows) and 2.5 (for Mac) we tested last year, this 3.0 update brings a couple of useful new utilities on both platforms, as well as some welcome UI improvements.
"We've been getting very positive feedback from both PC and Mac users of Parallels Toolbox who consider it their "go-to" solution to quickly complete dozens of everyday computing tasks with a single click," said Jack Zubarev, Parallels president. "Today's customer-inspired new and enhanced tools added to Parallels Toolbox 3 make it an even more useful one-stop time-saving resource."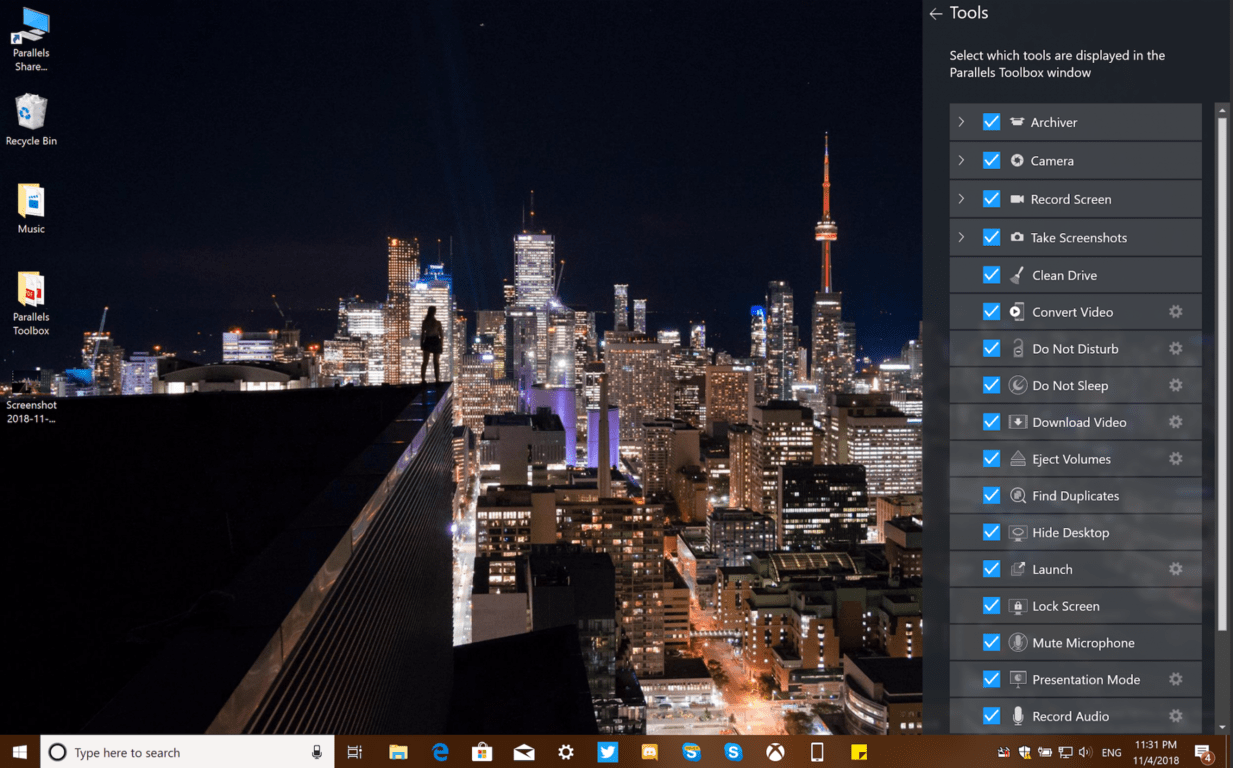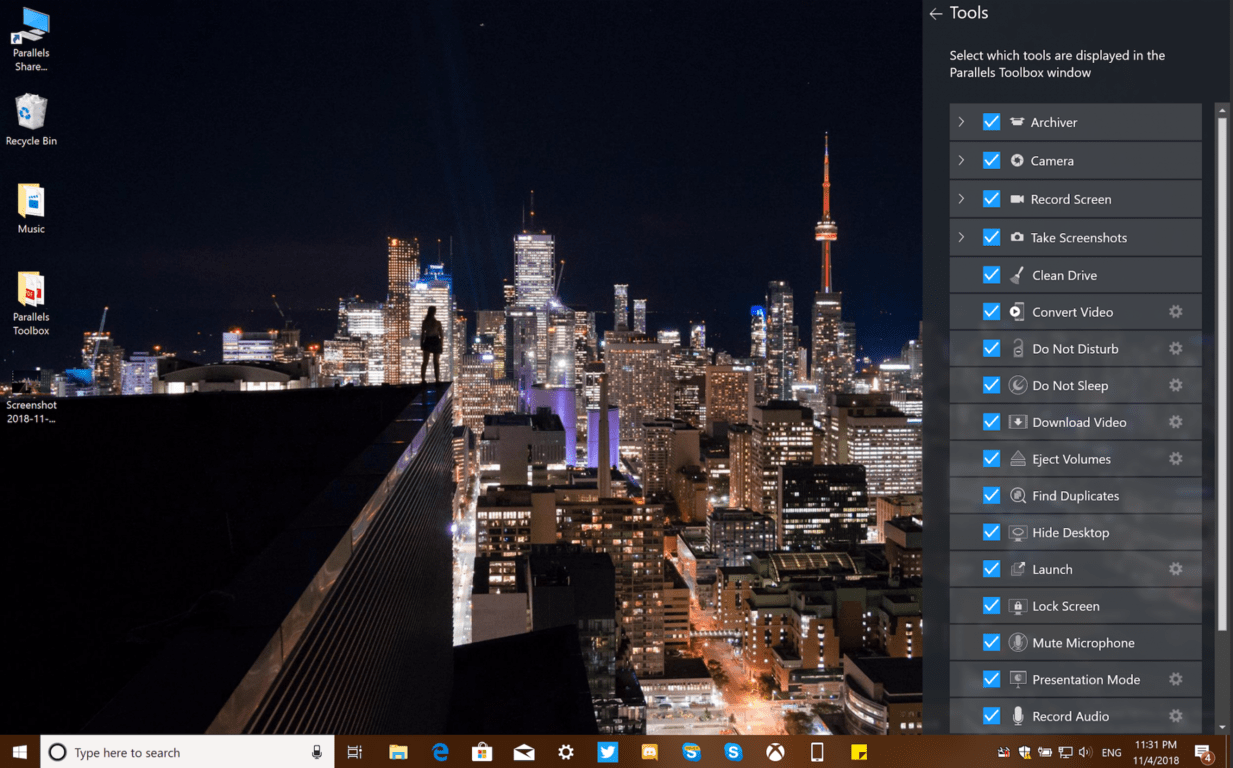 First of all, Parallels Toolbox 3.0 comes with a new search bar on Windows and Mac, allowing users to easily find the tool they're looking for. Moreover, it's also possible to choose which utilities appear in the pop up window, as seen in the above image.
For Windows users, this version 3.0 introduces two new tools for easily finding duplicates and batch converting images. A new "Sleep Timer" has also been added, letting users configure a countdown before their PC will go to sleep or shut down.
Parallels Toolbox 3.0 for Windows also improves existing tools like Download Video, which now supports downloading 4K videos from the web. Additionally, the Record Audio tool is now capable of recording from an external mic, as well as saving recordings in MP3 format.
For Mac users, Parallels Toolbox 3.0 brings three new utilities for easily uninstalling apps, reveal hidden files in macOS and see local times around the world. This latest release also brings improvements to some features like Annotate Screenshots and Record Audio, and the Parallels Toolbox app also supports the new dark mode in macOS Mojave.
Parallels Toolbox 3.0 for Windows and Mac is still available as a $19.99 yearly subscription, which includes free updates several times during the year. There are really a lot of time-saving utilities included in Parallels Toolbox, and you download a free trial of the latest version on the company's website.