Parallels is launching today Parallels Desktop 14 for Mac, the latest version of its virtualization software that we've been using to run Windows 10 on a Mac. The new major release is ready for the upcoming Redstone 5 update for Windows 10 as well as macOS Mojave, which will both be released later this Fall. Parallels Desktop 14 brings several improvements across the board for Mac users including improved performance, storage optimizations and more.
"Millions of Parallels Desktop customers highly value performance and efficiency,"said Jack Zubarev, Parallels president. "With Parallels Desktop 14, we've taken those to the next level by focusing on graphics and storage, allowing customers to save as much as 20 GB of disk space while enjoying the best-ever performance," he continued.
Parallels claims that Parallels Desktop 14 users should see up to 80% faster application launch, up to 10% faster application launch, and up to 17% more FPS in Coherence mode. As a reminder, Coherence mode is a neat feature that allows you to completely hide the virtual machine and use Windows 10 apps on macOS like any other Mac app, as seen below.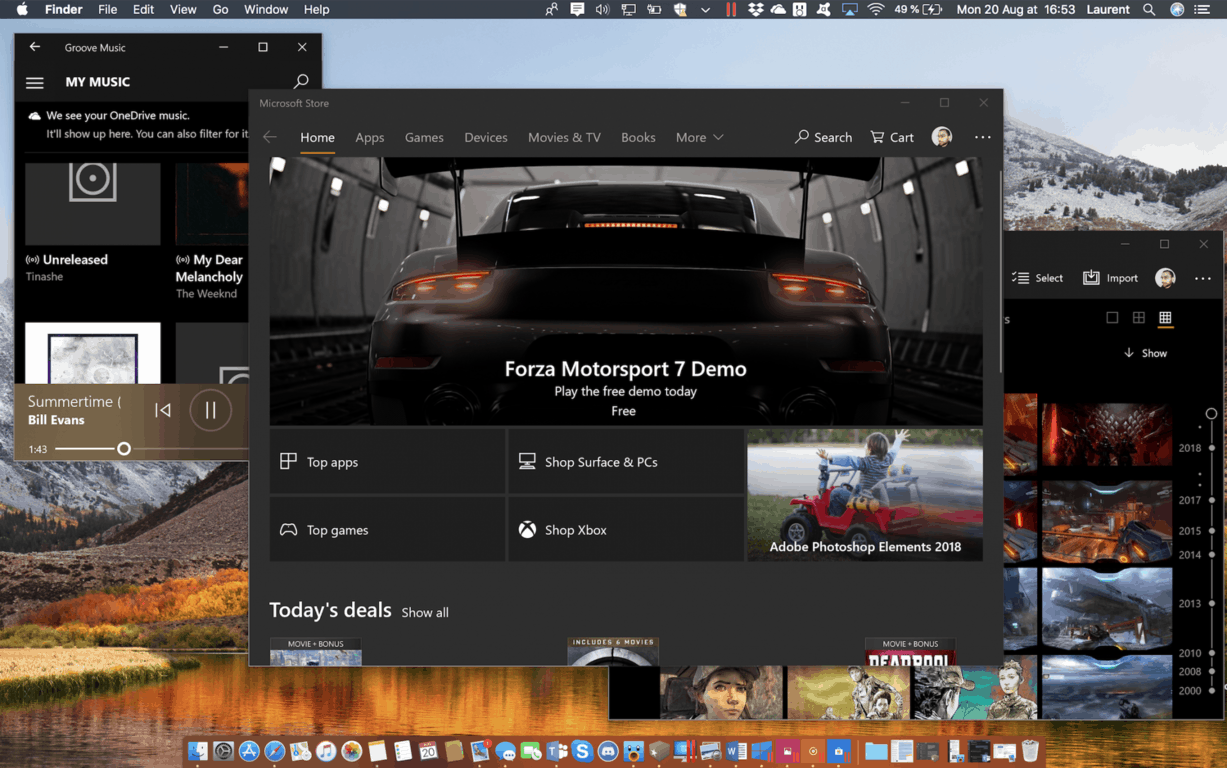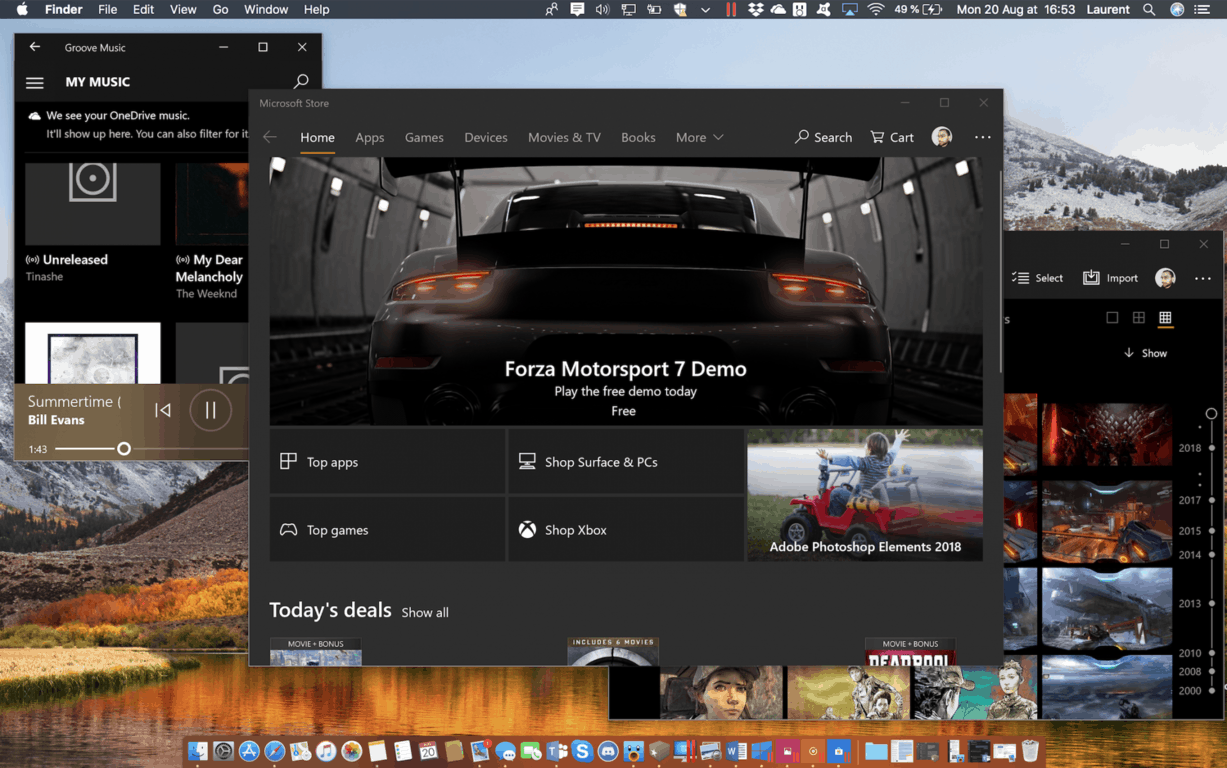 Performance improvements are great, but Parallels also did some work to make virtual machines use less storage than before. A new Free Up Disk Space pop up will suggest some actions to save up to 15% of storage on your Mac hard drive, which is nothing to sneeze at.
There are a lot of other new features in this release, especially for those using the virtualization software with the new MacBook Pros with Touch Bar: Parallels says that more popular Windows apps such as OneNote, Visual Studio, AutoCAD and Sketchup now support the Touch Bar, and there's also a Touch Bar Wizard to put your favourite app shortcuts right at your fingertips. Other highlights in this release include support for Ink Gestures in Word as well as pressure sensitivity in Powerpoint (using the trackpad, since there are no Macs with touchscreens), improved OpenGL support, compatibility with shared 4K cameras and smart card readers.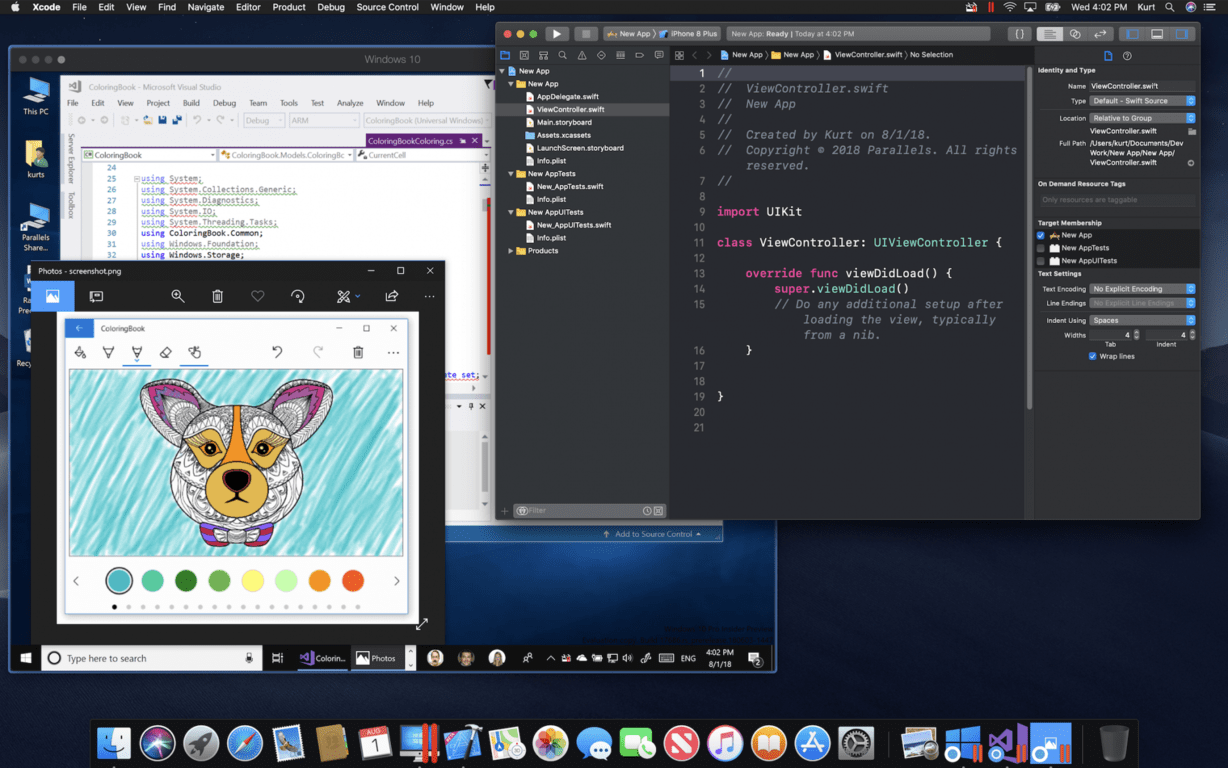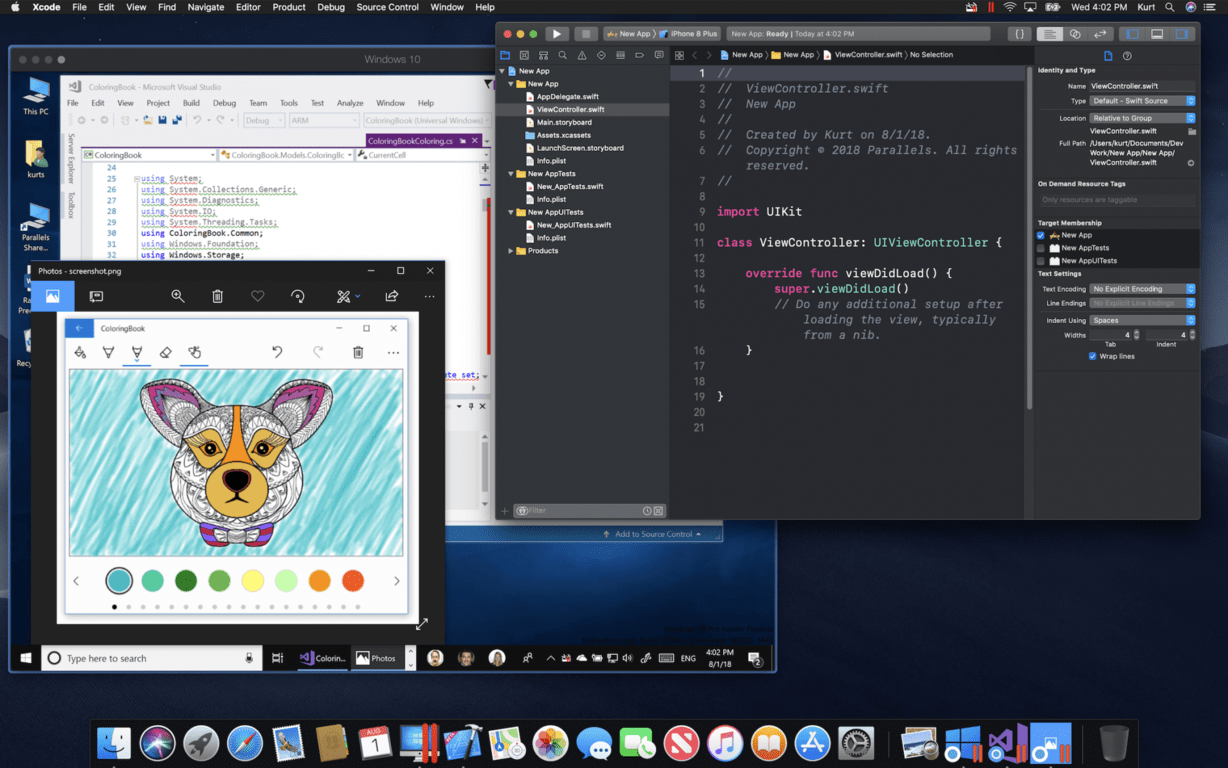 Parallels Desktop 14 for Mac is available today as a $99.99 purchase for the perpetual release, but it's also available as a free update for customers who pay for a $79.99 Parallels Desktop for Mac annual subscription. There's a lot to like in this release, especially the performance improvements and better support for Windows 10 features such as Windows Ink. Parallels Desktop for Mac probably remains an ideal solution for having the best of both worlds on your Mac, without having to constantly switch between macOS and Windows 10.