Microsoft Paint and WordPad may soon become optional features on Windows 10 PCs. Microsoft made some changes to the Optional Features page in Settings in the latest 20H1 preview build 18963, and Windows Latest has spotted that Microsoft has added the two aforementioned apps in this section in this build.
This Optional Features section includes other legacy Microsoft apps such as Windows Media Player, and users are free to uninstall apps in this category to free some space. Microsoft previously considered making Paint an optional Microsoft Store download following the release of Paint 3D, but the company eventually did a 180 and decided against removing it from the OS. Actually, the software giant even added new features to Paint in the Windows 10 May 2019 Update.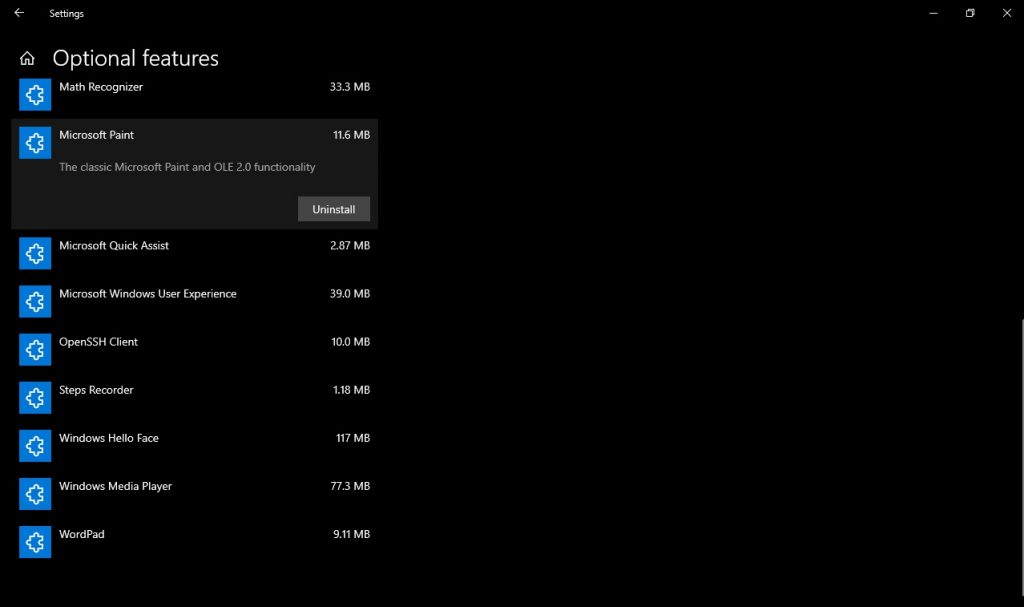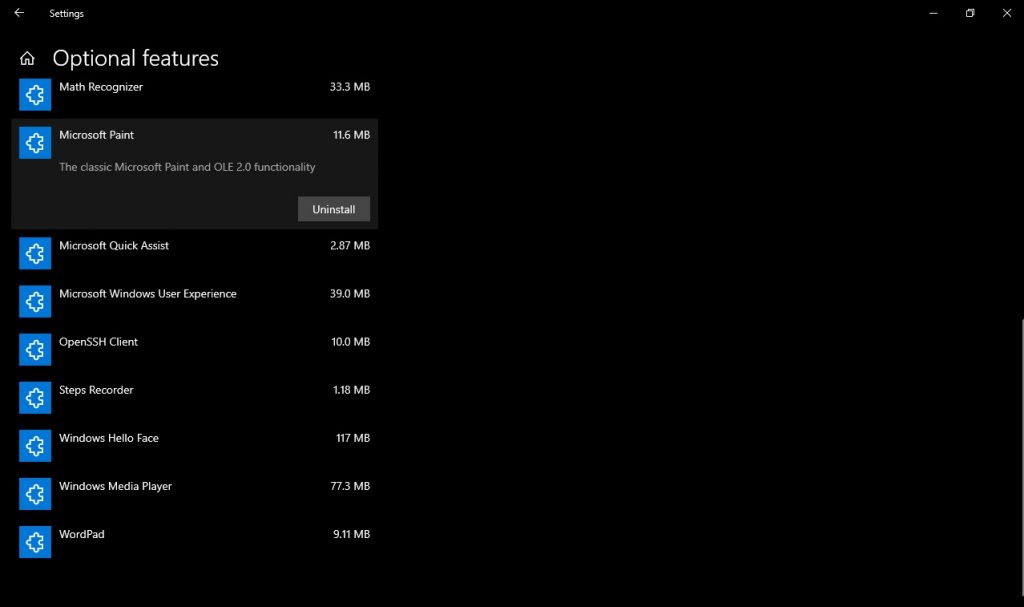 As for WordPad (not to be confused with Notepad), the basic word processor has now been outshined by other free alternatives including OneNote, Office Online, or Google Docs. Microsoft has yet to announce that WordPad is being deprecated, but making this app an optional feature should be a welcome change for Windows 10 users who don't need it.
It's weird that Microsoft didn't announce the addition of Paint and WordPad to the optional features in the release notes for the  build 18963, though it's certainly not the first time that we discover hidden surprises in new preview builds. We'll see if the company shares more details soon, but in the meantime let us know in the comments if you plan to remove Paint on WordPad from your PC once you'll be given the choice.