Blizzard Entertainment, the developer of the popular team-based shooter game Overwatch has announced today another free weekend of gameplay from November 18 through 21. Just like the company did for the previous free weekend in September, players will be able to try Overwatch's 22 heroes and 13 maps in various game modes including Quick Play, Custom Games and more. Even better, all their progress will be saved if they decide to buy the game after the free weekend.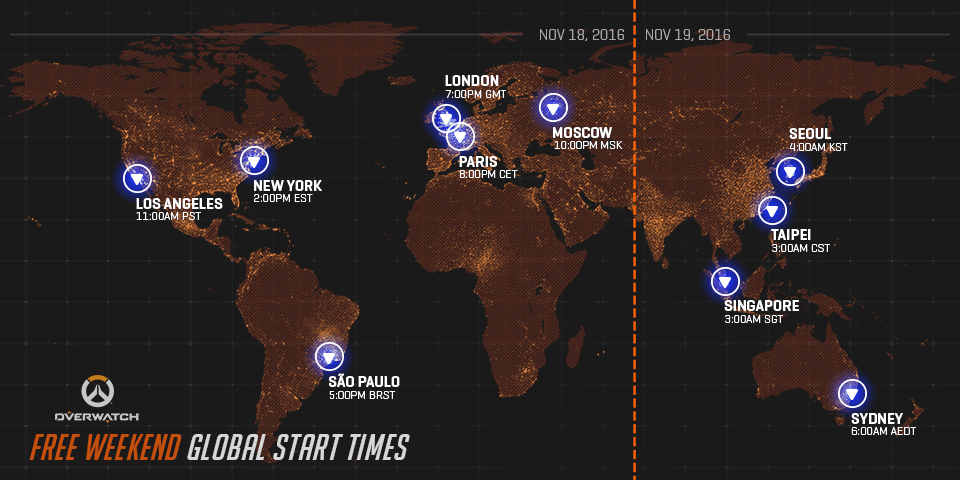 To try the game on November 18 (the free period will begin on November 18 at 11 AM PST), Xbox One users will need to have an Xbox Live Gold subscription while PC players will just need to install the Battle.net desktop program and create a free account:
On the Xbox One, you will have to search for "Overwatch: Origins Edition" on the Xbox Store and then click "Free trial."
On Windows, you will have to open the Battle.net desktop app and click on the "Overwatch" icon on the left-hand side of the app.
If you like shooter games, it's safe to say that Overwatch is highly recommended. Let us know in the comments if you're looking forward  to try the game during this free weekend.