If you are a member of the Office Insiders community and you are on the Current Channel(Preview) then you will have access to the new Outlook for Windows starting today.  Windows Insiders will gain access in a few weeks via a toggle in the Windows Mail app.
Accessing the new Outlook for Windows is easy if you're an Office Insider and running the Beta Channel or Current Channel(Preview just slide the Try the New Outlook toggle located in the top right corner of your existing Outlook.  From there just follow the onscreen instructions.  You can always switch back to your previous Outlook by sliding the toggle back and relaunching the app without any data loss.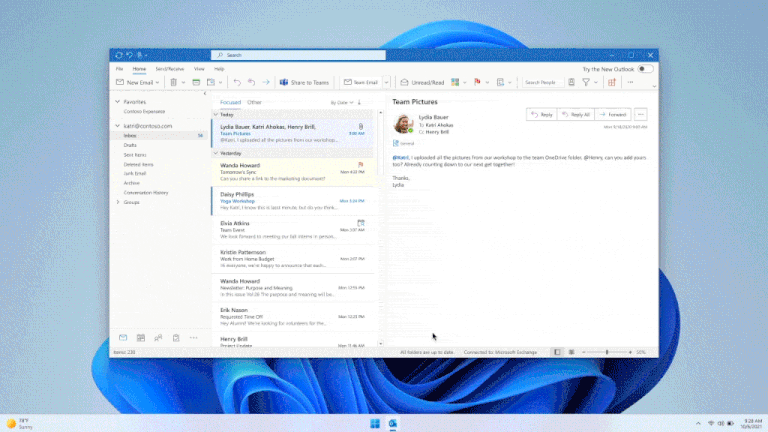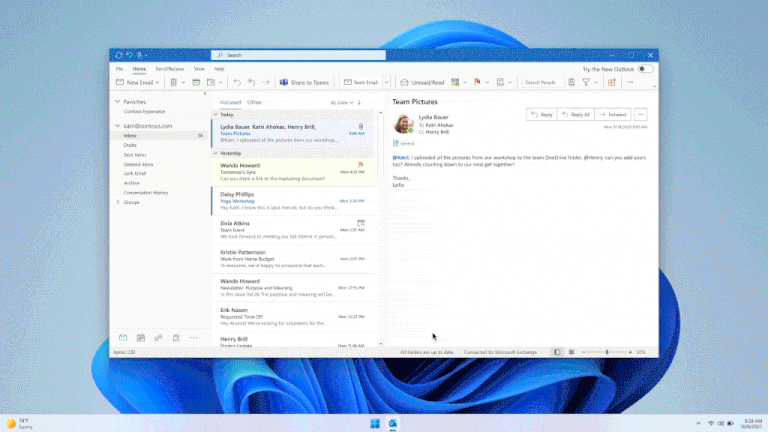 What's new in Outlook for Windows?
The ability to add Microsoft Accounts
Now you can add your personal outlook.com, hotmail.com and Windows Live personal email accounts to the new Outlook for Windows.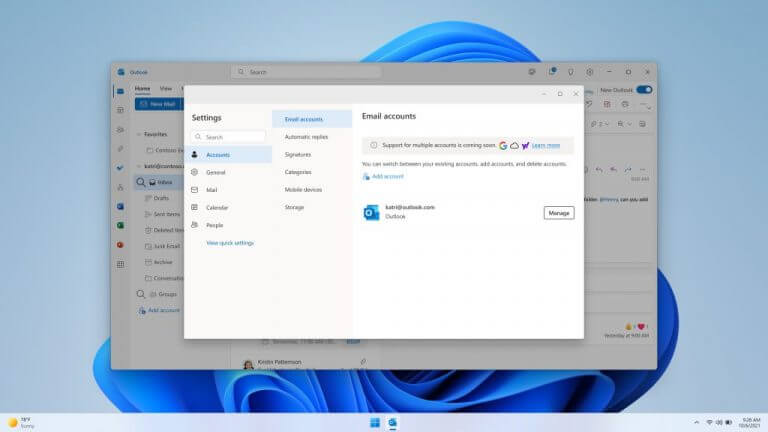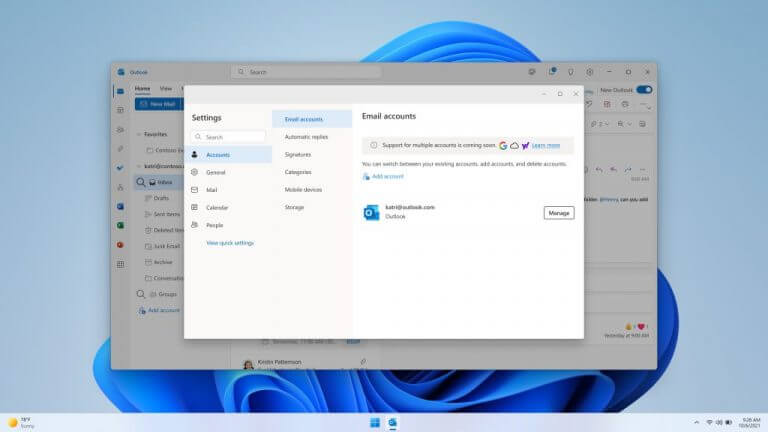 Quick Steps
Got a task you do often in Outlook?  You can save time with the Quick Steps feature which is a personalized list of actions used frequently such as cleaning and organizing your inbox or keeping important files within reach.
Dynamic calendar column widths
Now you can adjust the width of your calendar to make sure you see all the information about your day.  You can customize how much space you give each day and see your weekly schedule.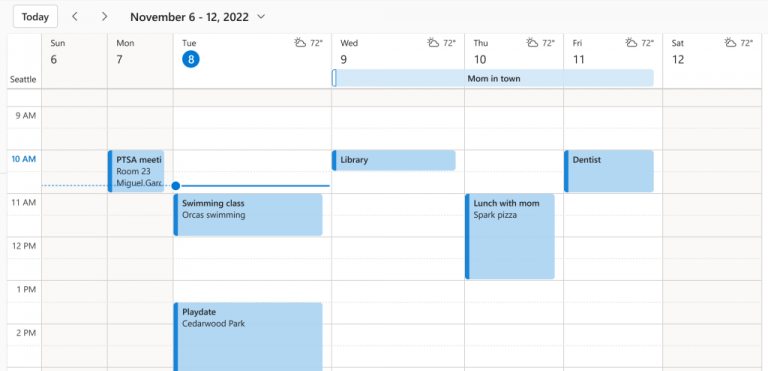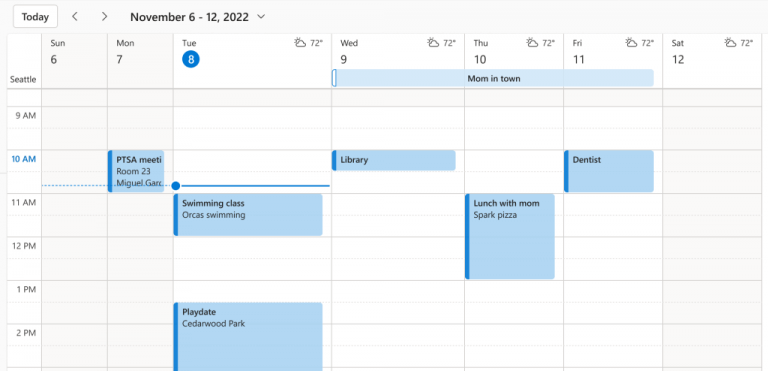 Simplified Ribbon options
Now you can see a sleeker ribbon, making common daily tasks easier to see and access.


Tips in Outlook
Now you can take advantage of tips to let you know when new features roll out and how to take advantage of them right away.  You can see tips in the calendar board view and be able to plan everything in one place.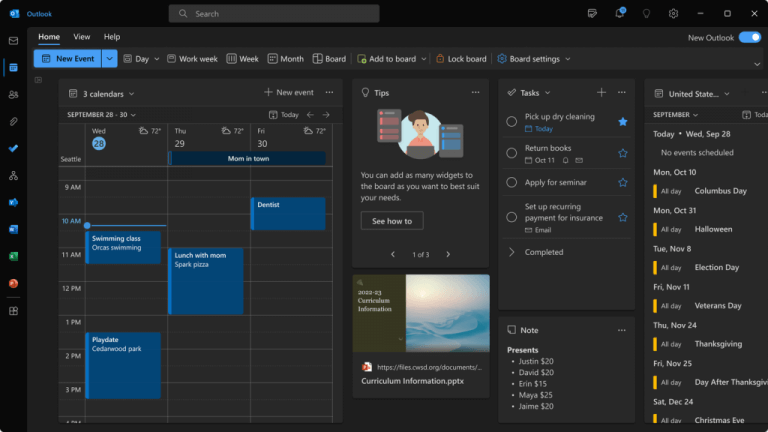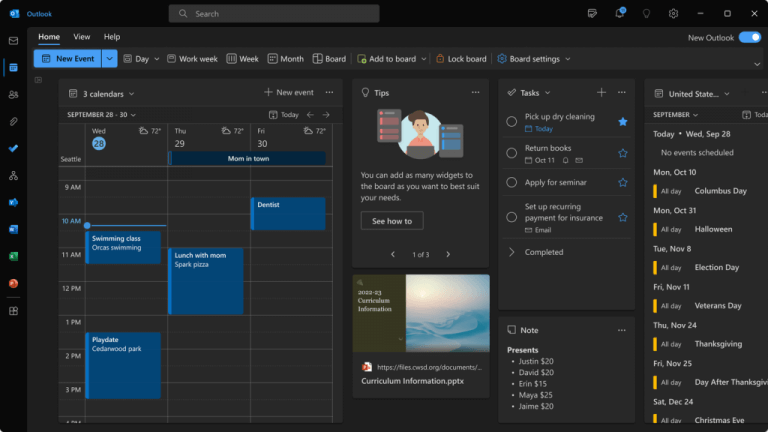 These updates are in addition to the updates previously announced. To take advantage of the new Outlook for Windows you must have at least Windows 10 Version 1809 (Build 17763) and a Microsoft work, school, or personal account at this time.  These features are rolling out to Office Insiders running Beta Channel or Current Channel (Preview) Version 2209 (Build 15629.20058) or later of Outlook for Windows.
Image Via Microsoft