Microsoft has been beta testing a new version of Outlook.com since last year, which dropped the previous Skype integration. Accessible via a dedicated button in the top bar, the built-in Skype app allowed Outlook.com users to access all core features of the messaging app including voice and video calls.
Bringing back the Skype integration to Outlook.com beta was one of the top requested items on the Outlook Feedback website, and Microsoft finally delivered this week. The Skype button is back in the top bar, though the built-in app now looks and works differently.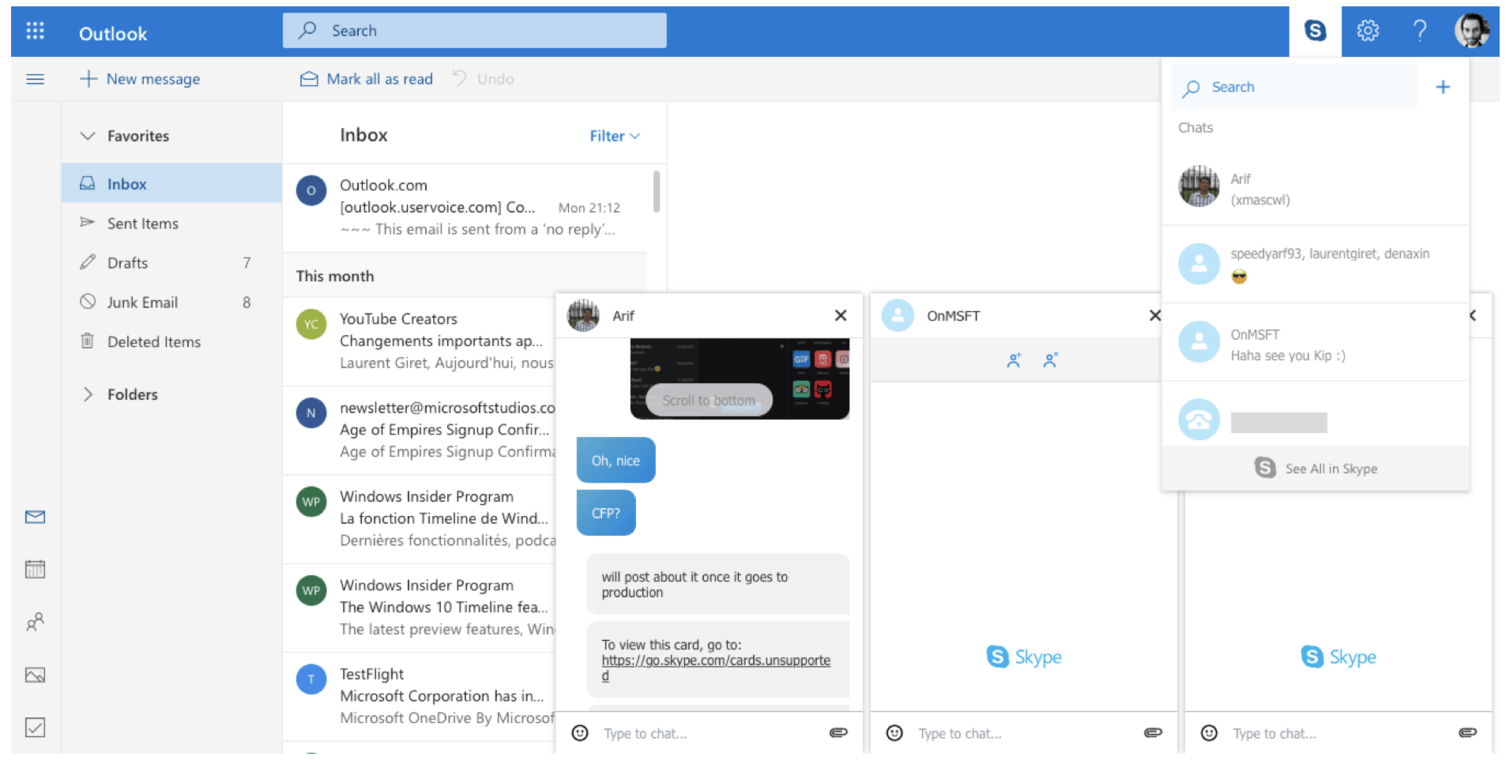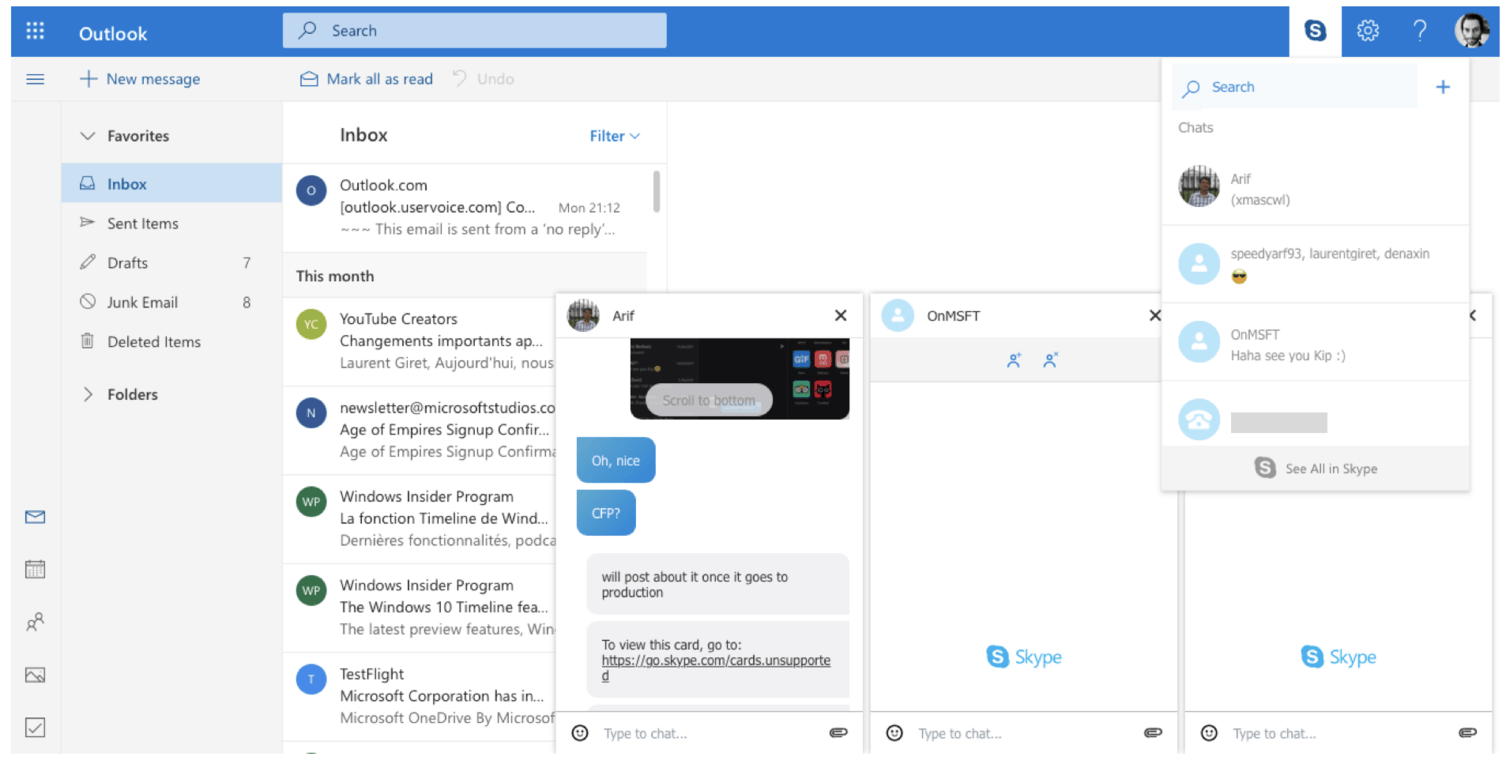 You can only chat with your Skype contacts now, and voice and video calls are no longer available. However, it's now possible to open multiple chats at the same time, which is pretty useful. We also noticed that it's not currently possible to change your status to "Absent" or "Invisible," though this will likely be addressed soon. "More improvements to the Skype integration will come in the future, but for now, "please enjoy the upgraded Skype chat experience," Microsoft said in a message on the Outlook Feedback website.
The Skype button only shows up in the Mail section of Outlook.com, not in the Calendar section which also received a fresh coat of paint this month. If you didn't like this Skype integration before, be aware that there is still no way to completely turn it off. However, you can mute all notifications in the Settings panel under General > Skype > Notifications.