Microsoft plans to deprecate support for the Translation feature in OneNote for Windows 10 in November 2023. This comes after
Microsoft announced 7 updates to the OneNote Android app last month.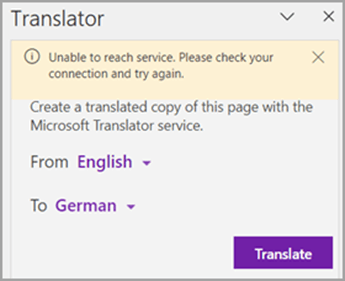 OneNote for Windows 10 was introduced as a successor to the traditional x86 client but faced challenges among enterprise users who relied on the full-featured version.
Users will no longer be able to translate pages or selections of text within the application after this date. However, there are alternative options available for those who wish to continue translating content in their notebooks.
If users want to download OneNote for free, they can get it from the Microsoft Apps Store. The free version provides the same translation experience as OneNote for Windows 10. It allows the user to use their existing notebooks. However, if the user wishes to use OneNote, they must purchase or subscribe to a Microsoft 365 plan that includes it. The user's existing notebooks and translation feature won't be affected.
If you encounter difficulties transferring your notebooks from OneNote for Windows 10 to OneNote for Windows or Microsoft 365 OneNote, it may be because your notebooks are stored in OneDrive or a different location on your device.
via WinBuzzer