If Microsoft at one time had been encouraging Windows 10 users to leave legacy apps for new UWP experiences such as OneNote for Windows 10 and Paint 3D, now there are more indications the company isn't ready yet to leave classic Windows apps behind. Following years of neglect, the Notepad app recently received several new features such as additional keyboard shortcuts and improved UTF-8 encoding, and now we've just learned that the classic Paint app is also getting some love in the Windows 10 May 2019 Update.
Yesterday, a new blog post on the Windows Insider blog highlighted new Accessibility features coming to Paint in the May 2019 Update. To our knowledge, this isn't something that Microsoft previously discussed during the 19H1 testing period, but it was hard to imagine Microsoft ever updating its Paint after announcing its deprecation in favor of the new Paint 3D.
"We know that Microsoft Paint (MSPaint) is well-loved by customers and we're pleased to announce new accessibility features coming to Microsoft Paint with the release of the Windows 10 May 2019 Update," wrote Brandon LeBlanc from the Windows Insider team yesterday. The main change is that the app is getting full keyboard input support: Microsoft added lots of new keyboard shortcuts making it possible to use the app and create drawings without using a mouse or touch input.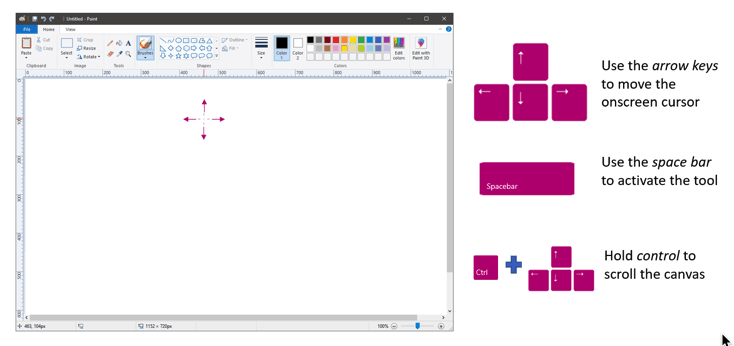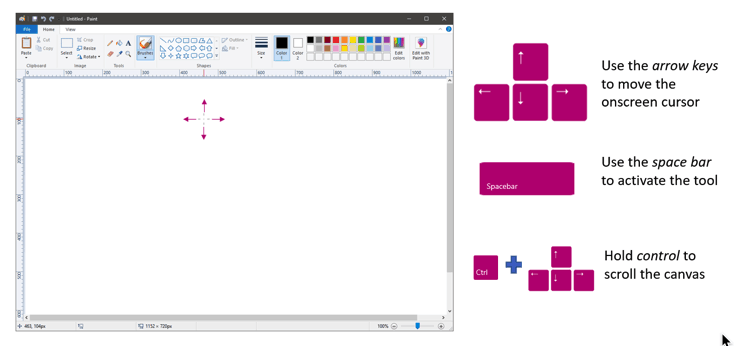 If creating images using only keyboard input is great, Microsoft has also changed how Paint interacts with Narrator and other Screen Readers. The company will be listening to feedback and may continue to improve Paint with new features going forward. That's quite a big turnaround for an app that Microsoft wanted to make an optional Microsoft Store download at some point.
Thanks for the tip, Leo!