Earlier this month, we reported that Office Delve, an intelligent search feature for Office 365 customers had been spotted on the Windows 10 Store but couldn't be installed yet. That's now a thing of the past as Microsoft just announced today that the app has now been officially released on the Windows 10 Store, though it's still in preview and only available on Windows 10 PCs and tablets right now (iOS and Android apps have been previously released on earlier in November). You can find the official description below:
Delve helps you stay in the know, powered by who you know and what they are working on. With this preview app for Windows 10, you'll be notified about document updates, and get document suggestions that are relevant to your work. You can also find people and get back to your recent documents and attachments, all in one place – all in one app.

Key features of the app:

Get updates about what your colleagues are working on
Find relevant documents and attachments based on people you know
Get back to important documents you're actively working on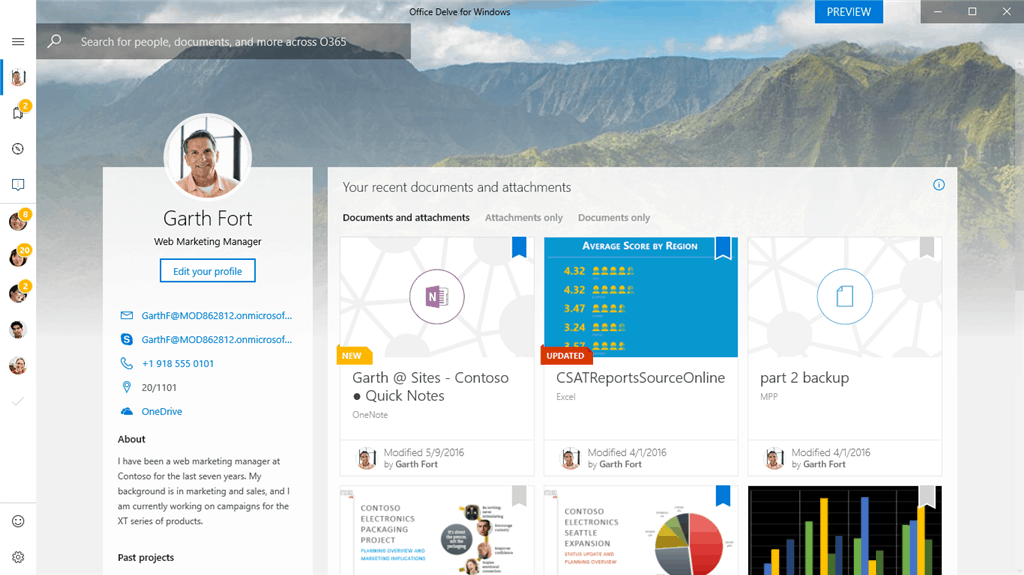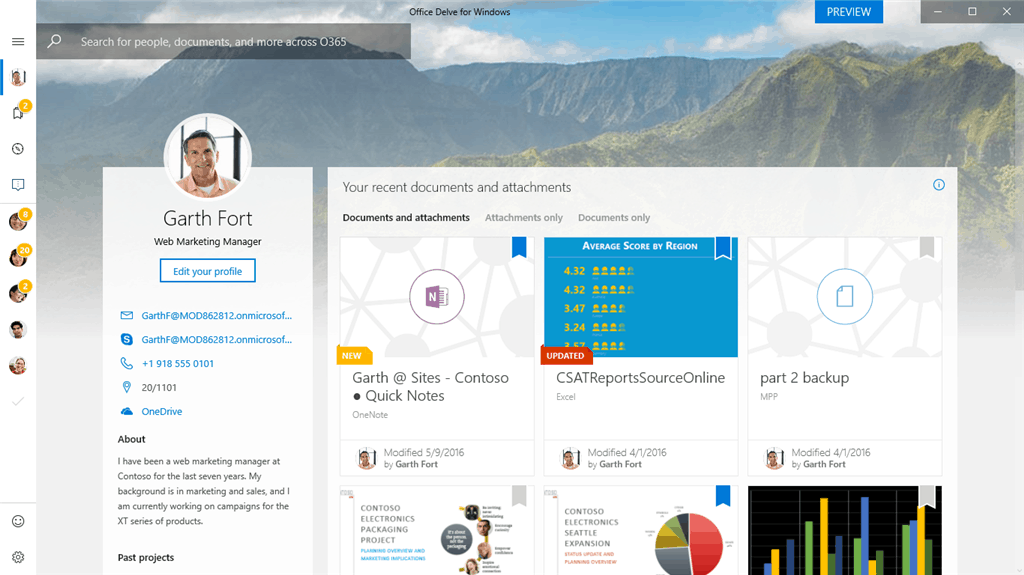 Microsoft added that "support for Windows 10 phone will be added at a later date." If you want to try the app, be aware that you will need an Office 365 work or school account that has Office Delve enabled by your Office 365 admin. You can get the app on the platform of your choice from the download link below.