Microsoft has been busy bringing new features for all of its various Office apps this month, as we saw nice updates to Office Mobile apps for Windows 10 devices (pinning documents is back!) as well as a new Box integration on the iOS apps. Legacy desktop apps have not been forgotten either as Excel received a new Power BI Integration while Outlook also got an improved connection with Office 365 groups. The office team just published a full recap of all recent updates, and we will share with you the most interesting bits.
On mobile devices
Users of Word, Excel and PowerPoint Mobile on Windows tablets can now use a pen, finger, and the new tools included in the Draw tab to annotate, comment and draw on documents.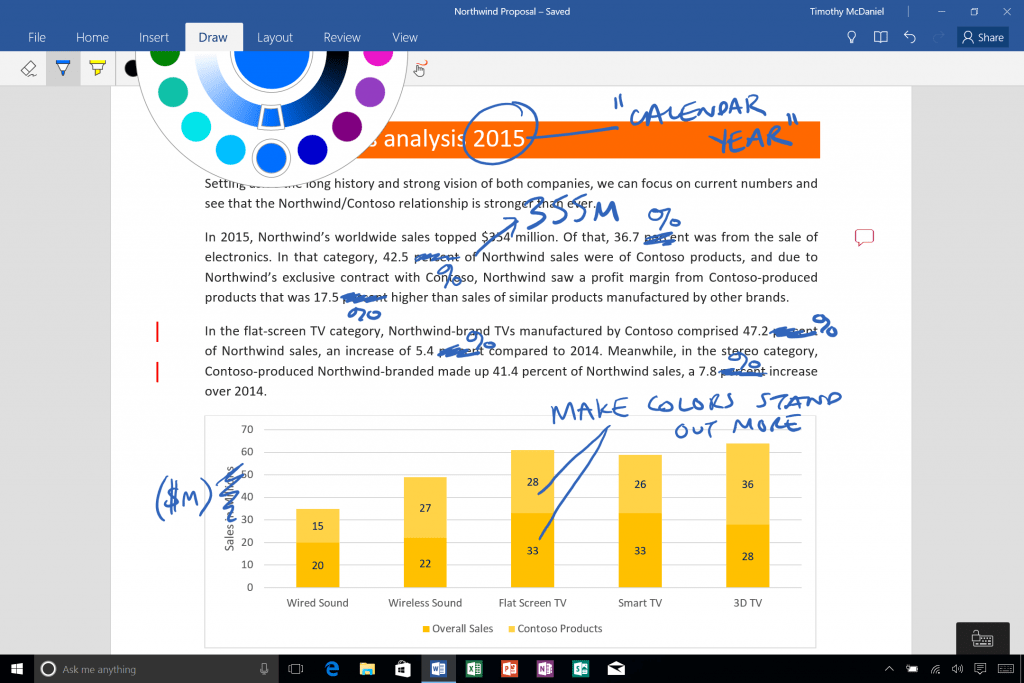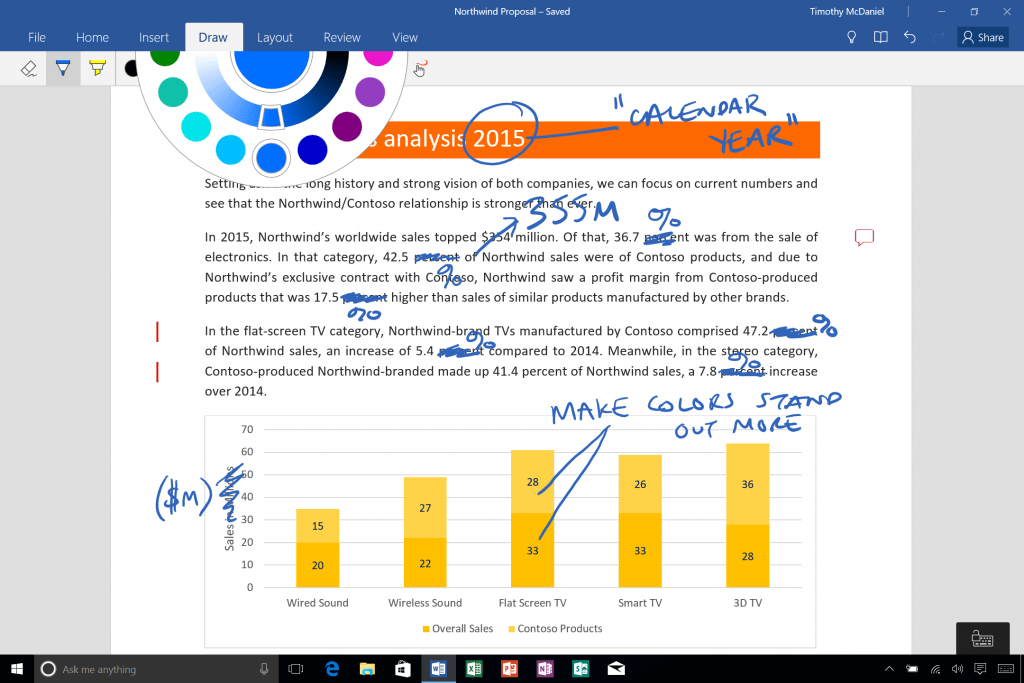 It's also finally possible to pin your Office documents to your Start Menu on Windows 10 PCs and phones. Windows Phone users may remember it and so it's nice to see the feature come back on Windows 10.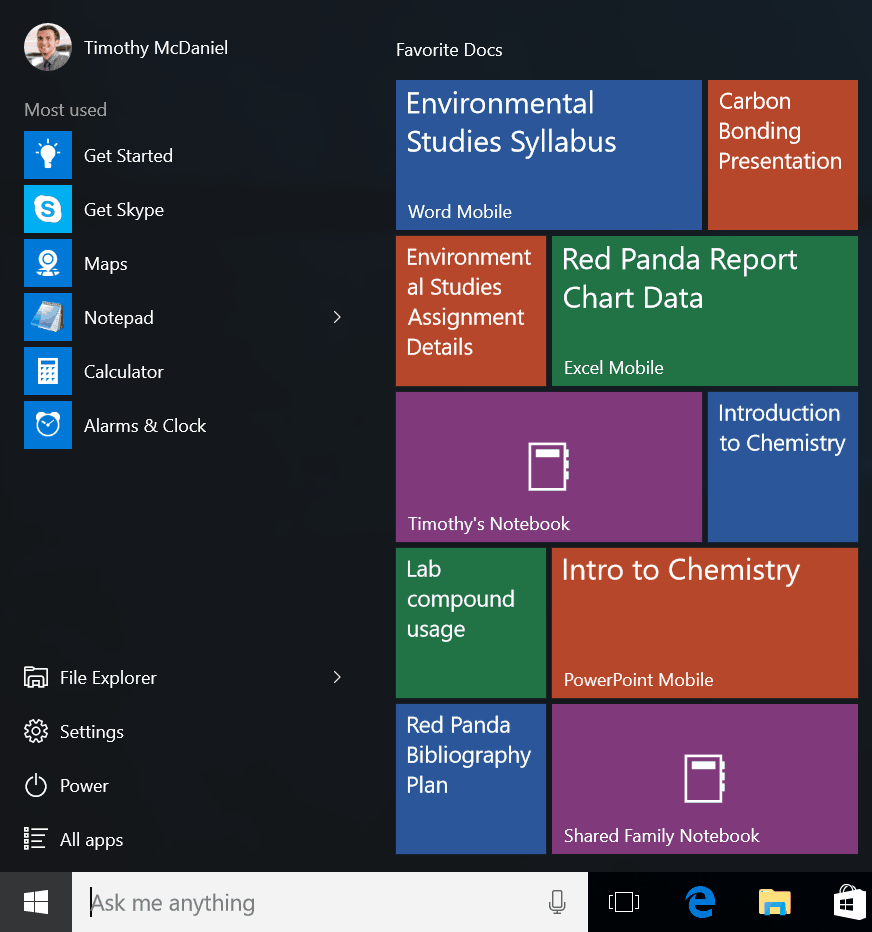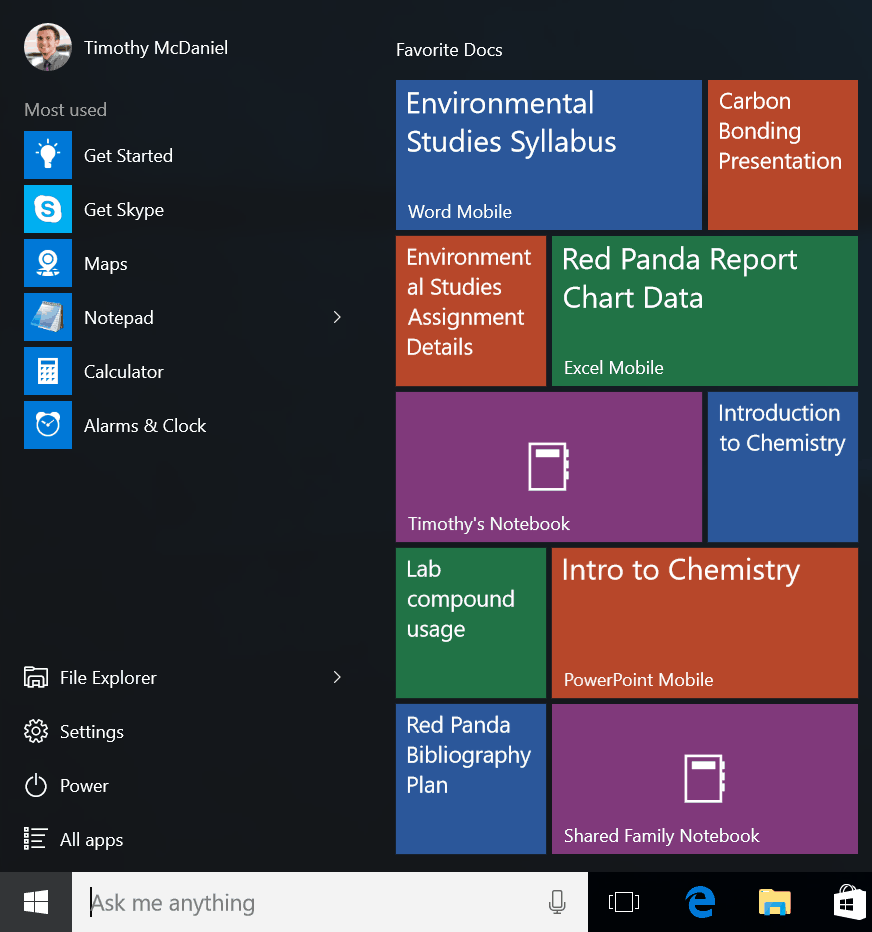 On Windows and Android phones and tablets, you can now use your built-in camera to insert and crop images in PowerPoint for Office Insiders, and the feature will come soon for Word and Excel.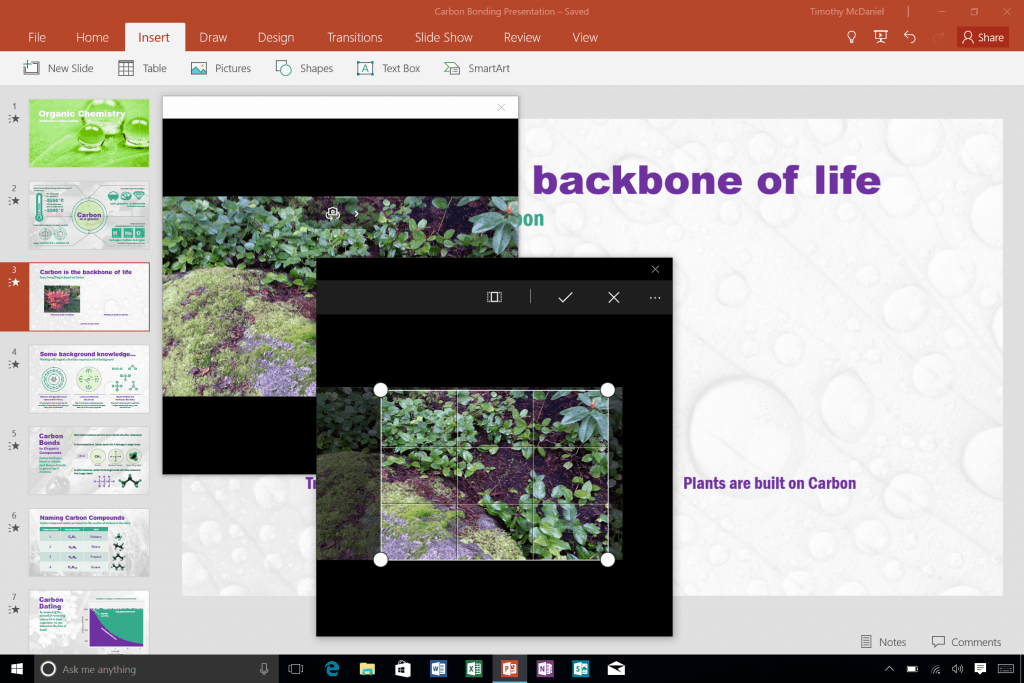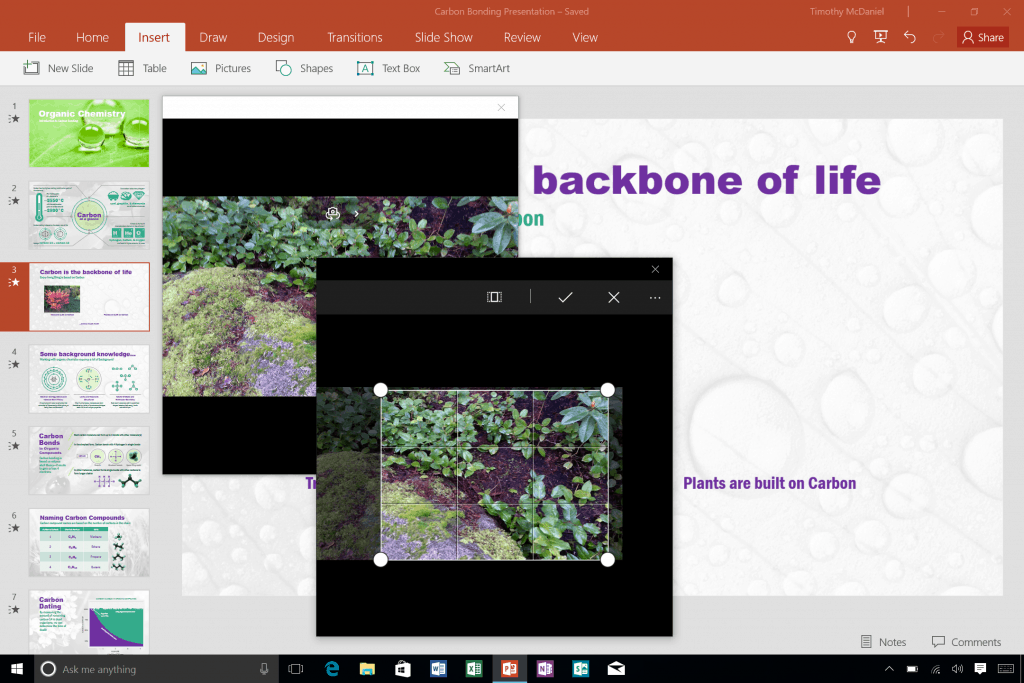 On iOS devices, the Office apps are now integrated with cloud storage service Box. This follows the previous Dropbox integration which was enabled in 2015, and Microsoft is sharing that other cloud storage partners are coming soon.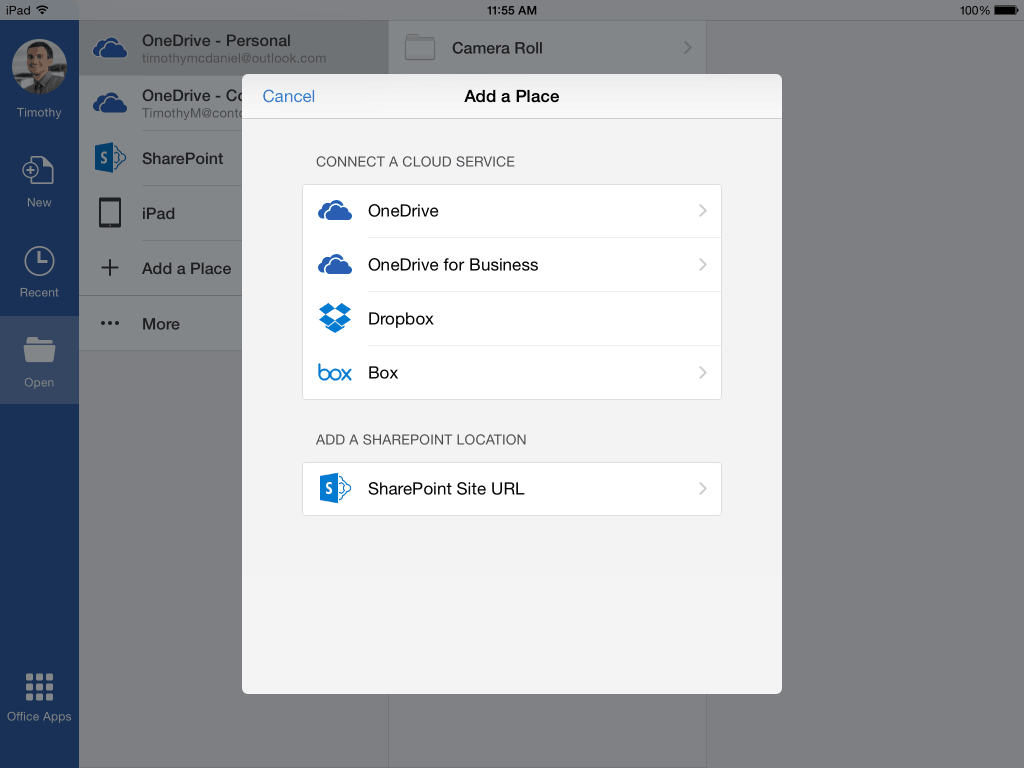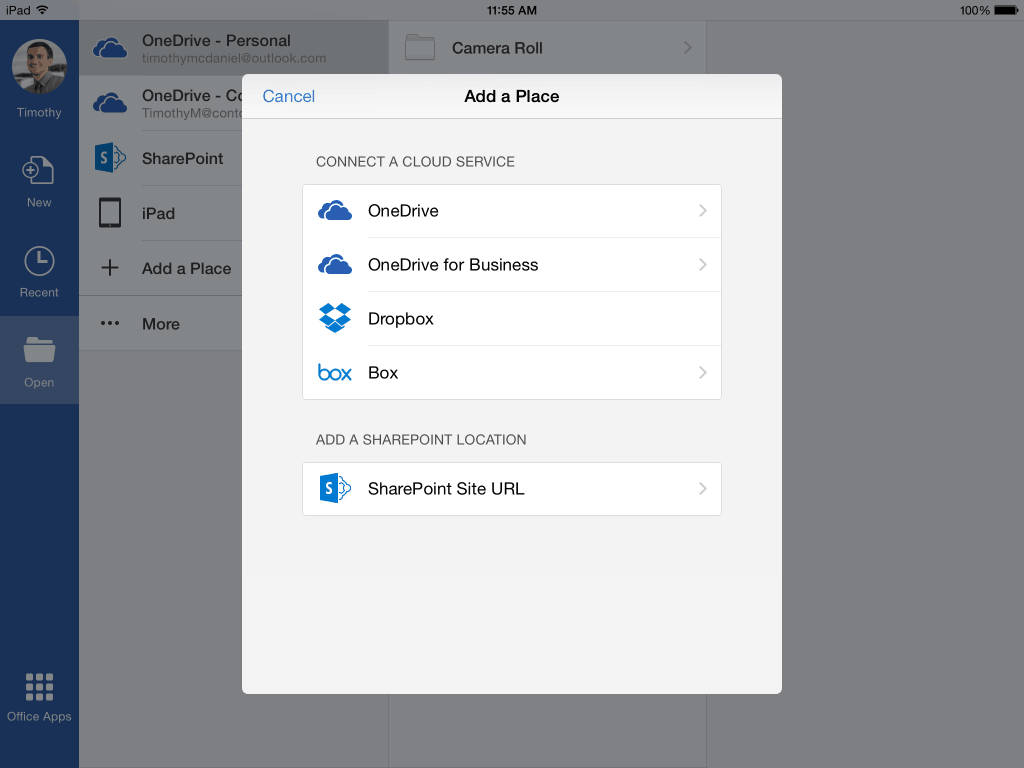 Updates to Excel and Outlook 2016
Excel received new handy features this month:
New functions make it easier for you to build common calculations.
An improved Formula AutoComplete feature lets you quickly find the function you're looking for.
A new funnel chart that allows you to display data in progressively decreasing proportions is now available for all Windows and Android devices, see it below.


Excel is also getting an improved integration with Microsoft's Power BI service (subscription required), as you can now pin your workbook's rich formatted charts and graphs directly to your Power BI dashboards and interact with them from anywhere.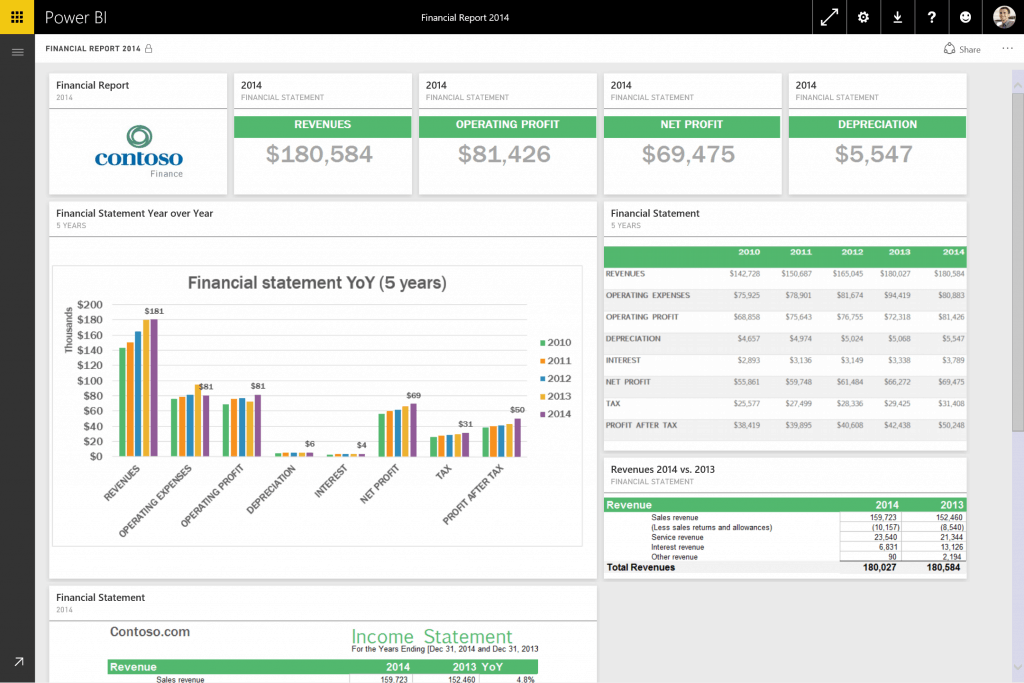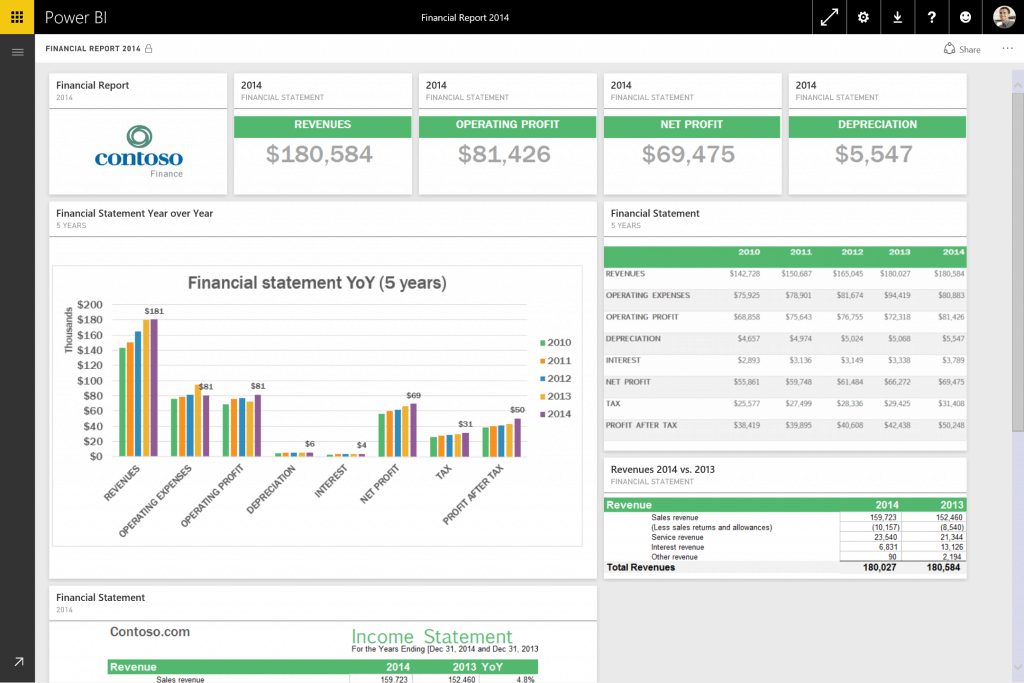 Outlook 2016 is also being improved for Office 365 customers: the Outlook ribbon just got a new Groups section to easily interact with your Office 365 Groups, and you can also create new Groups right from the ribbon. You'll also be able to browse a Suggested groups category to join other Office groups based on information in the Office Graph.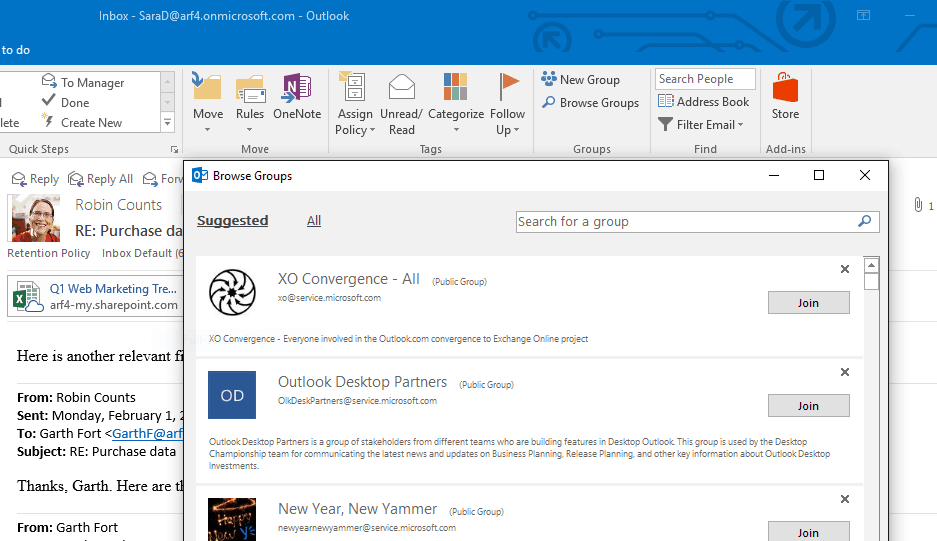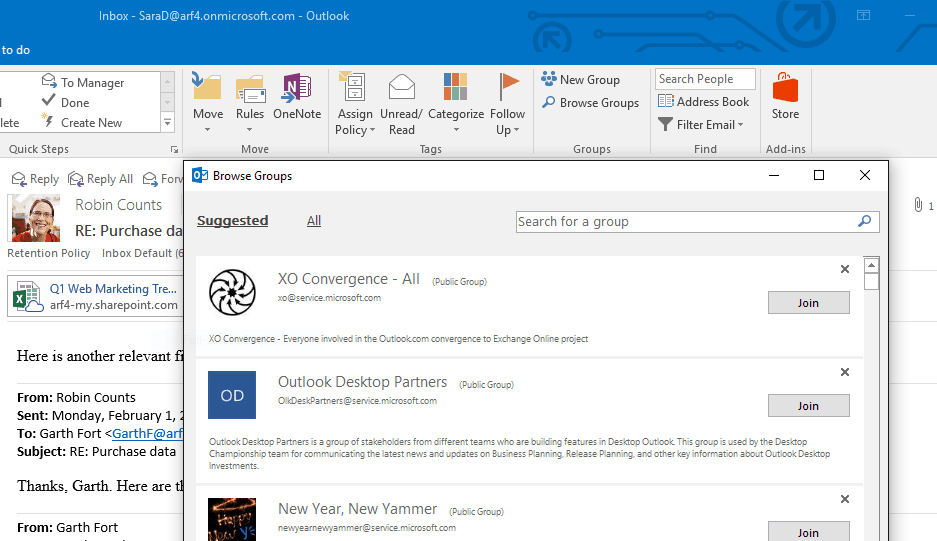 Last, a new Archive feature is available today in Outlook on iOS, Android and the web and coming soon for Outlook for Mac. This feature allows you to quickly triage your emails in an experience similar to archiving emails in popular email services.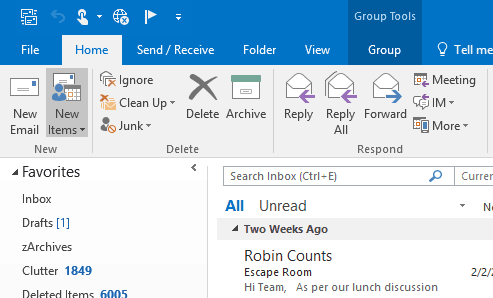 Updates to Office for Mac
The team is promising faster updates to Office for Mac users thanks to smaller updates packages for upcoming releases. We also remind you that Mac users can now get Office Insider builds if they choose to join the program.
Word, Excel and PowerPoint now have a customizable Quick Access Toolbar to pin your favorite commands in the top-left corner.
Powerpoint presentations can now use the Morph transition effect that allows moving several objects at once across slides.
Office 2016 build now available for commercial customers in Deferred Channel
Commercial customers can now get the first Office 365 Deferred Channel build in the Office 365 User Software Page as well as the Office CDN. This deferred channel will only get cumulative packages of new Office features three times a year instead of in monthly updates, and this first build is actually the September 22, 2015 release of Office 2016 including four additional months of security updates.
As Office is now a multiplatform productivity solution, we're amazed to see Microsoft being able to bring monthly improvements to all of its Office apps. We'll continue to follow that consistent support in the coming months, and we remind you that you can still join the Office Insider program to get new features more quickly.