In September 2015, the Project team announced a list of apps and add-ins that they were working on for Project Online. With advancements in cloud-based solutions, the team and their partners focused on bringing innovative techniques to help users manage the simplest to advanced tasks. Today, one of those long term projects has finally been released, the Project Portfolio Dashboard.
The Dashboard is full of features that make it easy to use right out of the box for most users with pre-configured templates. The templates can be organized for more specific organizational needs, giving project managers insights to more efficient resource utilization, project performance, overall costs and profit, recorded risks and issues, and key milestones. If the default dashboards don't have exactly what the user wants, users can create their own dashboard.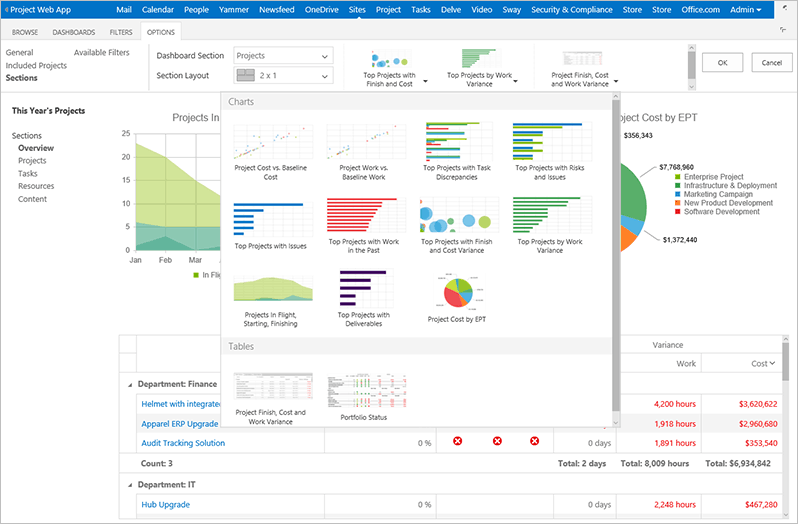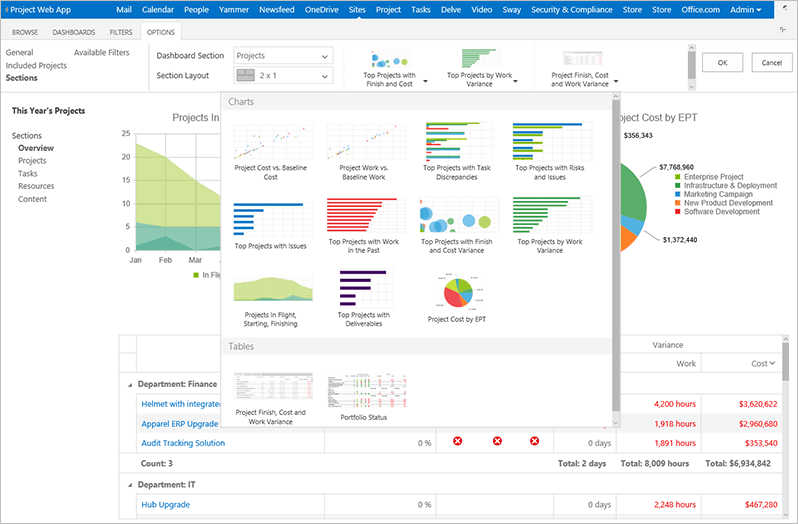 Information is now provided directly on charts, allowing managers to select an area of the chart to drill down deeper into the finer points. And switching between reports is easily accessed with different sections. Moving from Overview to Projects, Tasks, Resources, and Content is as easy as selecting the view from a drop down menu. Still too much general information to sift through? The Dashboard has filters that will refine even further. The user can create custom fields to highlight the information that is most important to them.
With Project Online integration, using the Project Portfolio Dashboard is a seamless experience across the web apps and Windows or iPad app.