Thought that 2016 was over, and no more news was to pop up? Think again. A Reddit user, going by the name of  LGAMER3412 discovered two new Xbox One controllers on the Newegg website, but you can't get them yet.
The Newegg site doesn't currently show any images of the controllers, instead, it shows an "Image Coming Soon" placeholder, as you can see below: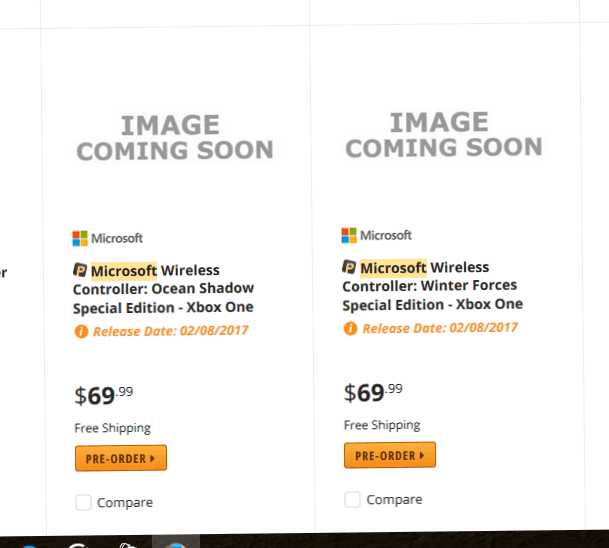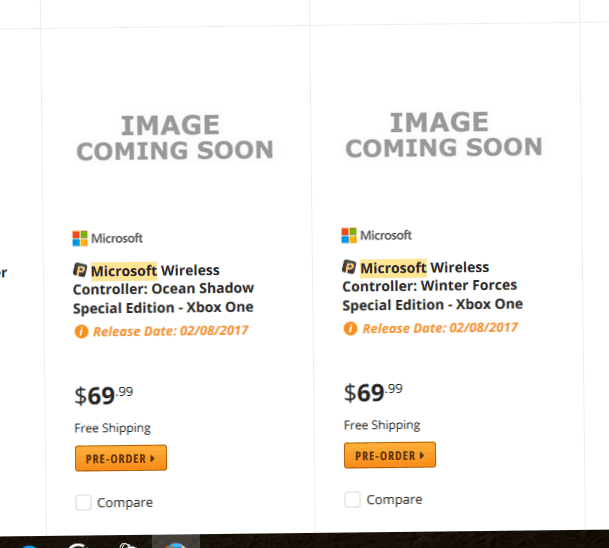 Another Reddit user, going by the name of stmaximus, delivered images of what the Ocean Shadow controller could look like, but keep in mind that this is not official imagery from Microsoft, as it is just one person's thought.
The release date of the controllers is noted as being 02/08/2017, meaning that 8th February, 2016, is the date to expect these controllers to become available.
The controllers will most likely be based on the Xbox One S controller design, with better grip, a 3.5mm headphone jack at the bottom and a little nicer design, with the above frame fading into the rest of the controller, just like with the Xbox One S.
Until Microsoft confirms that new controllers are on the way, remember that these controllers may not see the light of day for some reason or other. We'll have to wait and see what happens in 2017.