Over the last few months, Microsoft has been delivering Windows 10 preview builds more frequently to Windows Insiders on both PCs and phones. Last week, we even got two new builds in the Insider Fast ring to play with, starting with the build 14376 on June 28 which was followed by the build 14379 two days later. As we're gearing towards the release of the Windows 10 Anniversary Update on August 2, we expect the company to release a few more preview build in the coming weeks.
If you have already installed preview builds on your Windows 10 PC, you may be aware that these builds actually have an expiration date. After a while, if you don't update your PC to the newer Insider bits then your current build will expire, which means that your system will no longer be supported. However in the most recent builds, these notices have been popping up immediately, something that hasn't happened in the past, and giving Insiders a bit of a pause.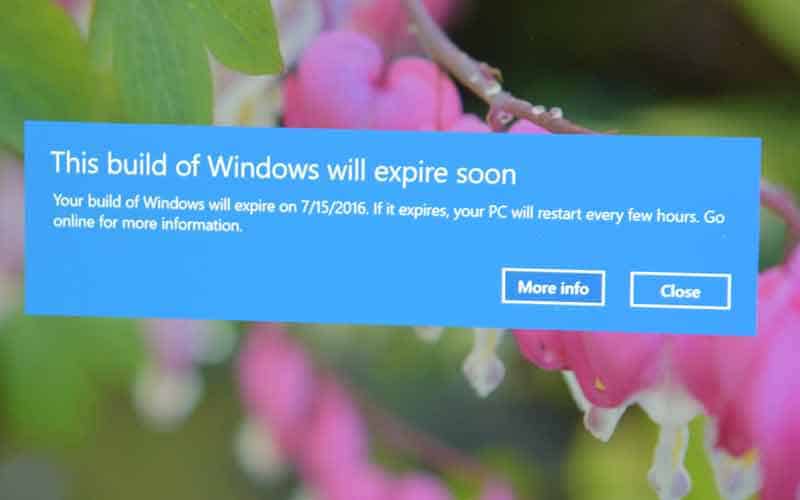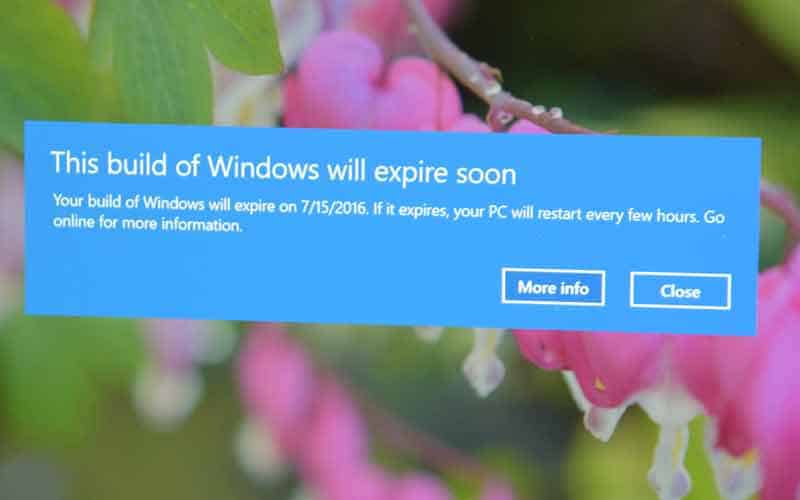 Yesterday, head of the Windows Insider program Dona Sarkar acknowledged it after a Twitter user pointed it out to her. In her answer, Sarkar explained that Microsoft has a workaround, and we should get more details in an upcoming blog post:
we have a workaround for that 🙂 Will send out in my blog.

— Dona Sarkar (@donasarkar) July 5, 2016
We hope to get more details pretty soon, but Windows Insiders can already look forward to enjoy a more pleasant experience using the latest Windows 10 preview builds.