Windows Insiders may have noticed some changes after installing the latest update for the Windows 10 Mail app. As spotted by Winbuzzer, the version 16005.12427.41000.0 of the app introduces a new Writing canvas feature which appears, but doesn't seem functional as of this writing. Writing Canvas can be found after selecting "Draw" in the top Menu bar, as a new option next to the existing Drawing Canvas.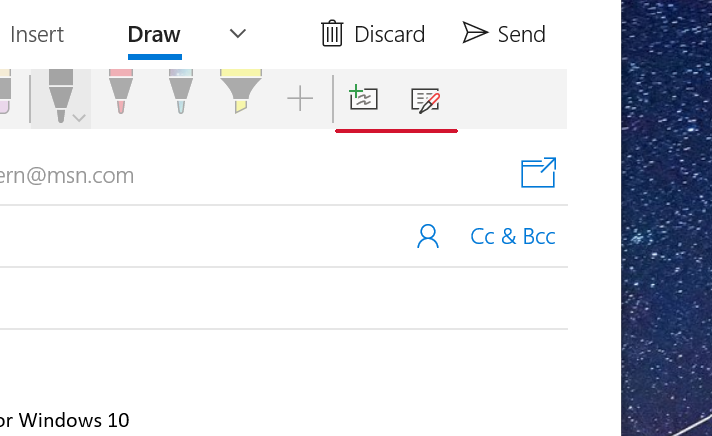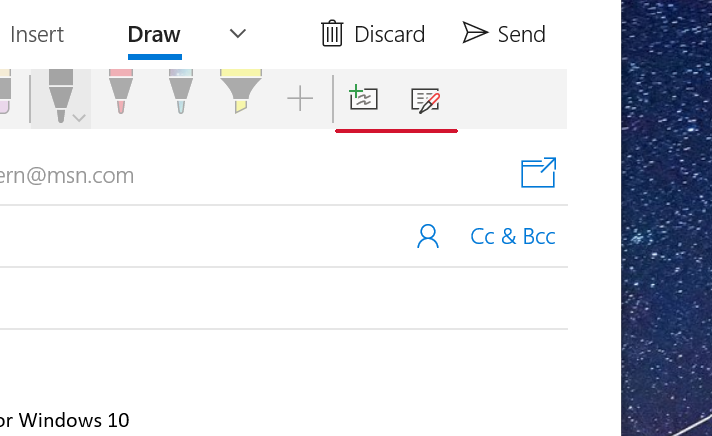 If Drawing Canvas lets you draw anything with mouse, touch or pen in a new email, Writing Canvas will apparently allow users to use their digital pens to handwrite text that should automatically convert into digital text. This new feature may be in preparation for Microsoft's Surface Neo dual-screen device, which should put a greater emphasis on pen use.
Another change in this latest Insider update is that Focused Inbox has apparently stopped working. The feature is designed to help users separate important emails from the rest, and it's usually turned on by default for Outlook.com and Office 365 accounts.
It's not clear if a bug made Focused Inbox non-functional in this latest update, or if Microsoft plans to remove the feature at some point. Focused Inbox is also present on Outlook for iOS and Android, though just like on Windows 10, it's not always able to correctly identify important emails.
Windows 10 Mail is one of the few UWP apps that gets frequent updates on Windows 10, and it should play a much bigger role on Windows 10X. We wouldn't be surprised to see more touch and pen-friendly features appear in the app ahead of the release of Surface Duo.